Divorce Is Hard- Understanding and Accepting the Facts
To understand the emotional turmoil you undergo following a divorce is very difficult. But according to some studies, the pain felt afterwards is of two types. Either it is a clean pain, or it is a dirty pain. So, yes, divorce is hard, and it's better to be prepared for it.
Pain post-divorce – clean pain and dirty pain
Clean pain is the type that is associated with living life in general. The loss of a loved one, having an illness, being in a relationship that is abusive, these are all types of clean pain. We all undergo such pain at some point in our lives. Dirty pain, is pathological in nature. It is a pain that comes from what we tell ourselves about situations that we find ourselves trapped in. For example, negative thoughts about oneself or bad judgments from others as well as having negative views of the world and people will lead to dirty pain.
Take Quiz: Are You In An Abusive Relationship?
Sadly, both clean pain and dirty pain is experienced during a divorce, which is one of the primary reasons why the pain of separation is hard to move past. It is a common observation during a divorce that people tend to feel the pain of loss and the pain of pathological negative thinking about that loss. So, basically, we experience both necessary pain and unnecessary pain during a divorce.
Irrespective of whether you are the one who wanted a divorce or not, if it was your initiative or that of your spouse, there is going to be emotional pain and consequent healing to be expected. If we look deeply at where the feelings of grief and negative emotions come from, it will be comparatively much easier to understand why the healing process can take longer than expected and why, indeed, divorce is hard.
Where does the pain of divorce come from?
The basic reason for the pain is that you have lost someone you once claimed to love or maybe even still do. There is a grieving process much like the one that you would experience if you lost a loved one to death. It isn't unusual, though. In fact, it is very common to blame yourself or your ex-spouse for the end of a relationship that you held very much dear once.
For those who did not want a divorce in the first place and it was a decision made by their spouse (solely) will have feelings of anger and frustration toward everyone and everything that happens to be present in their life.
It will be hard to fall in love again, and they will take ages to develop a relationship of trust and confidence with someone new. You may cut relationship ties with friends you once held close and isolate yourself so much so that you fall into episodes of depression and self-loathing.
Your ex-partner was someone you were intimately attached to in the past; you will have to give yourself time so that you can adjust to that loss once the divorce has been finalized.
A drastic change in the future plans
You will feel like you have lost all your dreams for the future. In a happy marriage, we live in the present and the future simultaneously. There is a continuous cascade of thoughts of where we, as a couple, will be 5, 10 or 20 years down the lane. With the divorce finalized, any future the two of you had planned is gone in a spur; you have to start from the very beginning and learn to rebuild a future that solely focuses on you after the divorce.
It is very easy for newly-divorced individuals to get trapped in the present or the past, ruminating over and over again on what went wrong and how their ex is feeling and how things could have been different if they behaved in a certain way. With all these barriers hurdling your way toward your future, it's understandable if you think you can't feel happy ever again.
Loss of a family
You have lost an intact family. A family is something you invest all your sentiments, money and emotions into. Having it broken is a pain very hard to endure for most of us. People who are parents find it even harder to get over divorce as life is just not the same anymore. The routine, the family leisure time, the future that you have planned for your kids is all gone, and there is nothing that you can do to bring things in a solid form again.
This state of helplessness damages you from within. It even plays the blame game with you as the target, making you think that everything that went wrong was your fault, that you weren't deserving of having a loving family of your own
Constant guilt
Divorce makes you feel like a failure. It forces you to believe that you failed at marriage because it was something beyond your capabilities. Most of the people do not like to live in a state of constant denial and are able to take responsibility for the role they played in putting an end to the marriage. However, admitting to ourselves that we actually made a few mistakes can leave us feeling vulnerable and full of guilt, and many people aren't ready for such realization.
Even as common as divorce is in today's world, there is still a particular element of shame and embarrassment associated with it which reflects the idea that you were not able to keep your marriage together because you took it for granted.
Wrapping it up
The truth of the matter is that yes, divorce is hard, and not everyone is able to deal with it. Pain is relative, and each divorce situation is different. The secret to recovering and moving on to a better future after the divorce is to become self-aware, sincere and honest with yourself and with those you love.
Accepting that divorce is hard and knowing how to manage all of the tough times is what'll make you start living a fulfiling life. Don't hesitate to value yourself, connect with friends and family, and even go for therapy to get your life back on track.
Share this article on
Want to have a happier, healthier marriage?
If you feel disconnected or frustrated about the state of your marriage but want to avoid separation and/or divorce, the marriage.com course meant for married couples is an excellent resource to help you overcome the most challenging aspects of being married.
More On This Topic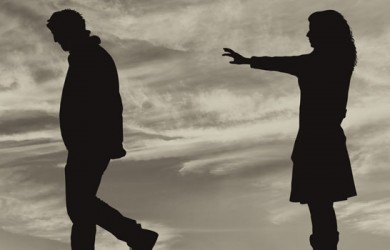 You May Also Like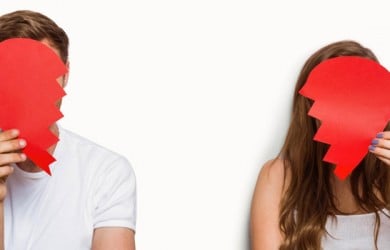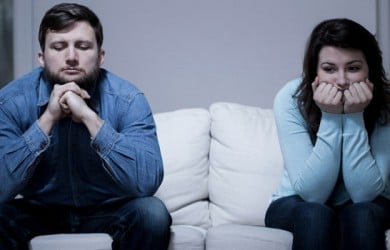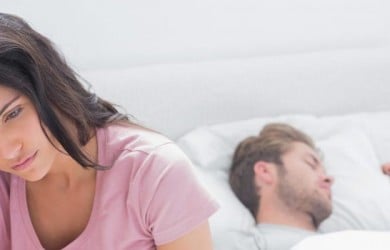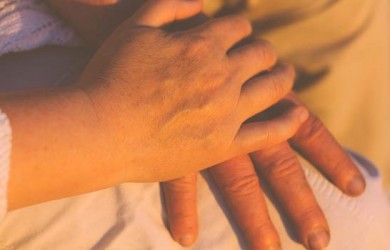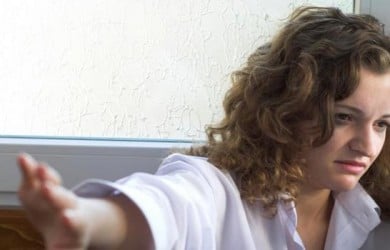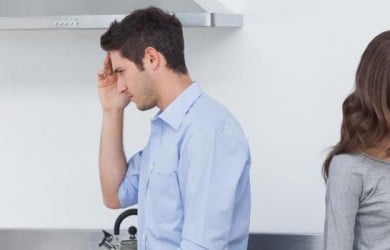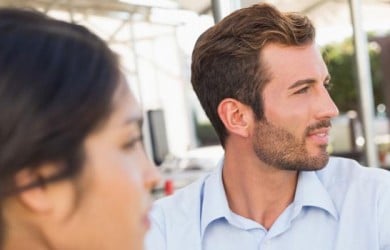 Popular Topics On Marriage Help