7 Extremely Silly but True Reasons Why Couples Divorce
The choice and selection of spouse is surely one of the most crucial personal decisions people make.
It is quite veracious that we can't fully calibrate or see through our idealistic futures. However, science and erudition of relationships tend to stream a clear vision into the decision making process.
If you marry wisely to a right person, life becomes a fairy tale
You may face little difficulties in adjusting initially but gradually you adjust well with the help of your partner. You observe positive changes in yourself and in your surroundings. You wish to become a better version of yourself for the sake of your partner. But if you rush yourself into a marriage without fully knowing whether the person you are marrying is right for you or not, your married life can turn into a complete fiasco.
Why do marriages end in divorce?
As the time passes, couples realise more and more dissimilarities between them, that leads to constant arguments and fights between them.
Being in a troubled marriage can prove to be deleterious to both the partners physically and psychologically. A troubled marriage makes to the top in the reasons for divorce.
Sadly, today most of marriages end in divorce
This is indeed shocking and disheartening. To be honest, when you realise the differences between both of you, it's better for some people to cut the cord and live their life peacefully.
Why couples get divorced
Divorce has become a common phenomena now-a-days, so much so that every second or third person knows someone who is either going through it or has already gone through it. There could be a number of reasons for divorce. The most common reasons for divorce such as infidelity, violence, alcohol abuse etc. are valid enough to put an end to a marriage.
Each and every marriage elevates and brings in constraints, usually profound and tricky ones. Guarding marriage or long-term love needs dropping the erroneous concepts or silly habits that partners generally possess. But sometimes people divorce citing silly reasons which you could have never imagined.
Some of the silly but true reasons for divorce
One of the reasons for divorce is social media.
Social media has become so powerful now-a-days that it affects everyone in one or the other way. It's shocking to see people take it so seriously that merely a status on social media platforms like facebook can end a marriage.
A woman was quoted to have sought divorce from her husband as he didn't change his status from single to married which didn't go well with her. She accused him of being dishonest and demanded divorce within few months of marriage.
2. Awful nickname for wife
It is common with couples to have many nicknames for each other out of love but that turned out disastrous for a Saudi Arabian couple when wife discovered her nickname saved in husband's phone as Guantanamo.
Yes, one of the most notorious prisons in the world. She resented it so much that she filed for divorce immediately. Her husband must have felt like in a prison living with her, which could have made him give her nickname Guantanamo or may be just for fun he saved her number with that nickname.
Whatever maybe the reason things definitely turned sour between him and his wife, and a weird nickname ended up becoming an unlikely reason for divorce.
Also watch: 7 Most Common Reasons for Divorce
3. Obsession for cleanliness
Everyone has a penchant for cleanliness but some people just overdo that. But for this couple obsession for cleanliness ended up reserving a place in the list of reasons for divorce.
A German couple divorced over the issues of husband being obsessed with cleanliness and in his pursuit to keep his home clean he even knocked down a wall in house citing it as dirty and rebuilt it. His wife could not put up with his obsession for cleanliness anymore and decided to call it quits.
4. Conflicting political views
"To each is their own" it's a well known adage and very true as well. Everyone has their own opinion and a different viewpoint about everything including politics. While you would never think of that as one of the reasons for divorce, here's a couple that found it as one of the valid reasons for divorce.
An American woman filed for divorce when she came to know that her husband voted for Donald Trump. She loathed him for it and could not stand to be with him under the same roof knowing he supported Trump.
5. Being too nice can be bad for marriage at times
Some people complain that their partners do not pay attention to them or don't say "I love you" to them frequently or don't compliment them etc. But this came as a shocking news, when a woman named Rashid Lucas divorced her husband simply because he was too nice. Niceness is usually not something you would see holding ground in the myriad reasons for divorce.
She was quoted as saying her husband was too nice to her, complimented her frequently, said I love you all the time and was a great cook that resulted in her weight gain. Now, being too nice can be detrimental to your marriage as well.
6. Parrot divulged the truth
A couple's pet parrot began to reiterate the words like "divorce", "be patient" which led the wife to doubt her husband and file for divorce.
She assumed her husband was involved in an affair with someone and must be talking to her constantly which made the parrot to pick up the words. It could be a silly reason but surely can make any woman doubt her husband.
7. Snoring husband
Now snoring is almost every man's problem and almost every woman has to put up with it. But a Chinese woman got so annoyed that she sought divorce on the grounds of snoring habit of her husband.
She said she hadn't slept properly ever since she got married and due to constant snoring on her husband's part she got ill and lost weight. Well, putting up with snores at night is truly a struggle but seeking divorce for it is a whole new level altogether.
Most of the young couple may presuppose that a beautiful wedding only consists of cool bridesmaids or groomsmen, spectacular decorations and arrangement, a lavish and expensive cake but one must know that all this will not secure a happy wedding journey.
As I mentioned in the beginning marriage isn't easy, and not everyone is cut out for it. Sometimes, couples make a harsh decision to divorce, reasons for divorce could be valid or silly but its impact is equally bad and most of the times leave both the parties emotionally drained.
It's better to leave than to continue being in a toxic relationship
It's difficult for them to leave someone behind with whom they dreamt of happy ever after. Divorce is hard for everyone but sometimes it's wise to separate your ways when you see things between you and your partner continue to go downhill despite of all the efforts put in by both sides.
But at the same time, couples must not mix up their priorities and take divorce citing silly reasons when they can resolve the issue by simply talking to each other and clearing the doubts. It's common for couples to fight or argue over silly things, and make up later.
What makes the married path easy for couples
But before these small fights or arguments turn into something big and disastrous, one must sort out their issues with their partners. Marriage is indeed a beautiful relationship if handled with care. Giving proper respect and space to each other, making decisions mutually, clearing the doubts by talking to each other are few of the things which can make the married path easy for couples.
If things have gone out of hand and couples realise that their marriage is not heading anywhere then they must seek counselling. If that fails as well then it's better to end the marriage however, it is quite hard to move on with their lives to bring back happiness and peace.
Share this article on
Want to have a happier, healthier marriage?
If you feel disconnected or frustrated about the state of your marriage but want to avoid separation and/or divorce, the marriage.com course meant for married couples is an excellent resource to help you overcome the most challenging aspects of being married.
More On This Topic
You May Also Like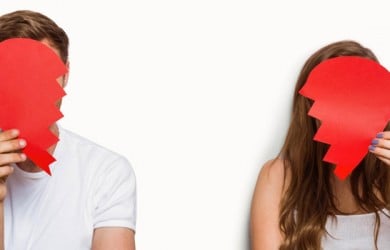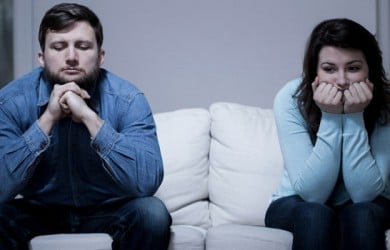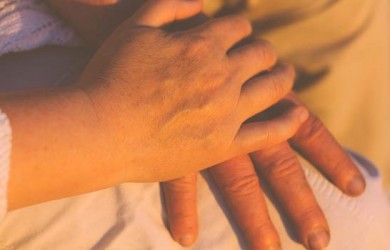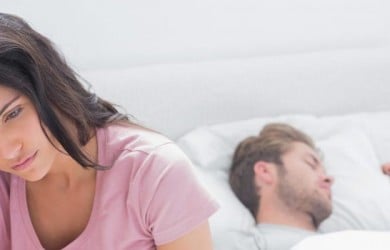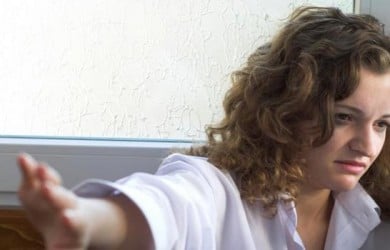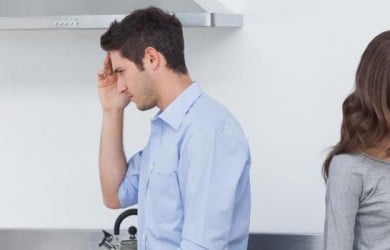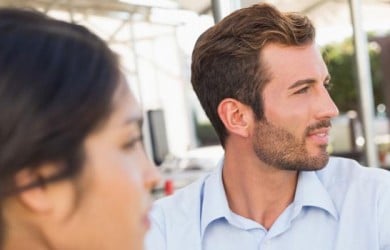 Popular Topics On Marriage Help