What to say to your spouse when you want a divorce?
Have you and your spouse been trying, to no avail, to resolve your marital problems?
Do you feel like you are just going in circles, talking about the conflicts, trying to suggest possible solutions, and never making any forward movement?
The bitter truth is that sometimes a painful divorce is the only way to go.
Are you now ready to put an end to the fruitless discussions, and announce to your partner that you want a divorce?
Here are some tips to help you make this painful news a little easier for your spouse to hear and subsequently ease the divorce process. Read on to know how to get through a divorce, starting with the first step to divorce.
1. Timing and tone is everything
We've all seen it done in the movies: a couple is fighting, voices are raised and perhaps dishes are being thrown. Exasperated, one of them screams out "That's it! I want a divorce!"
Even though this makes for a dramatic movie scene, you would be ill-advised to imitate what you see on screen.
The first step in getting a divorce is telling your spouse about your intent. However, announcing your desire to end the marriage is not something to be done in a fit of anger.
Understand that the divorce process has serious complexities and the word, "divorce" should not be tossed around so recklessly. Besides, divorce hurts bad. On how to make divorce easy for your partner, remember, you once deeply loved your spouse, and you owe it to them to end things in an adult way.
This means with calm words that explain your viewpoint, in a setting that is neutral (no children present, please) and after many conversations about the issues that have become irreconcilable.
2. Don't surprise your spouse
Everyone knows at least one couple where one of the spouses had no idea that the other was unhappy, leave alone the intent to initiate the divorce process.
That indicates a real communication problem in that couple. You don't want to be like that.
Your announcement that you are done with the marriage and want to initiate the divorce procedure should not blindside your partner.
The decision to end things and start the divorce process must be a bilateral one, not just one person deciding something so very important and which affects both people's lives. Even if you are certain that this is what you want, and that nothing your partner could do or say could change your mind, don't spring the words "I want a divorce, let's look into the required aspects of divorce process" on them without some sort of gentle lead up.
"Can we talk about some issues that are making me question our marriage?" can be a great opener for these important discussions.
Also watch: 7 Most Common Reasons for Divorce
3. Three words to remember: Calm. Kind. Clear
Trust your gut feeling to let you know when you are ready to tell your spouse you want a divorce: Withholding this becomes unbearable and you need to say it in order to transition to the actual divorce process, and the next chapter of your life.
As much as you look up for advice on how to make divorce less painful, remember there is no such thing as a painless divorce.
You might want to rehearse in advance what you want to say so that when the moment comes, your delivery is calm, kind and clear and inflicts less pain of divorce.
Something like "You know we've been unhappy for a long time. And I appreciate all the work you've put towards trying to fix things. But my sense is that the marriage is over, and we both need to recognize that so we can move on."
Don't leave anything open to interpretation- if you are sure, you are sure. It may seem easier to make your partner think that there is a chance for the marriage to be saved, but if there isn't, it is more humane to deliver a message that is clear: this marriage is over.
4. Be prepared for a response that may be hurtful
If the decision to divorce is yours alone, your spouse is not going to greet this news with joy. He is likely to become angry, or withdraw, or even walk out of the house. It will be difficult for you but remain calm.
Acknowledge his reaction to this life-changing news. "I understand why you are feeling this way", is enough to convey that you are listening to him.
If your spouse starts to leave, you might offer "I know that this is hard news to hear, and I'm here waiting for you to come back and talk when you've had a chance to process this."
A divorce process is not just about the stressful legal complications, laws, paperwork and awaiting divorce decree, but also about coping up with pain and emotional upheavals that entail the intention to separate and getting through divorce.
5. Don't use divorce as a threat
If you constantly brought up divorce as a threat during past arguments with your husband but didn't really mean it, don't be surprised if your husband doesn't believe you this time when you tell him things are over.
Spare the drama, and never pull out the divorce card unless you truly are ready to leave the marriage.
Using divorce as a stick to make your husband act a certain way shows that your interpersonal skills are weak. If this sounds familiar, get yourselves to a marriage counselor and learn effective, adult ways to handle conflict.
Divorce is far too serious a matter to be used as a bargaining chip in a fight, so don't.
6. Make sure you have a plan in place
Many people concentrate solely on telling their spouse they want a divorce, and they neglect to see past that part of the separation trajectory or the stressful complications of the divorce process.
Have in place a plan for post-announcement so you aren't both just sitting there wondering what to do next.
Maybe you need to line up a place to go right after you tell your spouse the marriage is over.
Have a suitcase packed. Organize a plan for the children; once the divorce process gets initiated, will they stay in the home or leave with the spouse who is leaving the home?
Do you have enough money and have you made sure you can access your joint accounts during the divorce proceedings?
All important topics to think about before you deliver the news and initiate the divorce process.
7. You don't need to spell out the details right away
Once you tell your spouse you want a divorce, let him process this news as he sees fit, without pressing them to jump into the divorce process immediately.
You don't need to ask for a divorce, alimony, the house, the car, and the savings account all in one evening.
Preparing yourself for the upcoming divorce process, you do need to have an idea of what you think is fair and equitable, but leave that discussion of the divorce process for another time, preferably with a good divorce attorney.
On how to overcome divorce, you should first allow both yourself and your partner to process the mixed feelings after divorce is final.
Emotions of a man going through divorce, or a woman dealing with mixed emotions during and after the process can range from mourning, grieving, to loneliness, fear of rebuilding a new life, anger, vulnerability, stress, or even relief.
For some of the people, the process of getting a divorce makes them find within them a fondness for the soon to be ex-spouse.
Navigating divorce is time-consuming and it's best to take the help of the legal expert for the dissolution of marriage. It would also be helpful to reach out to a counselor or a therapist who can tell you how to go through a divorce emotionally, processing grief.
A credible expert can also help in dealing with how to deal with divorce when you don't want it.
Share this article on
Want to have a happier, healthier marriage?
If you feel disconnected or frustrated about the state of your marriage but want to avoid separation and/or divorce, the marriage.com course meant for married couples is an excellent resource to help you overcome the most challenging aspects of being married.
More On This Topic
You May Also Like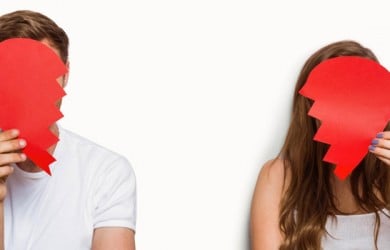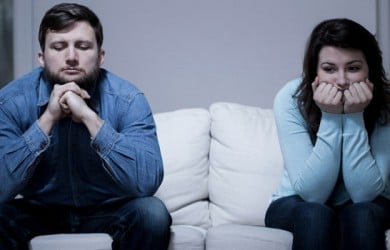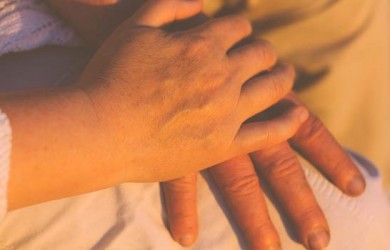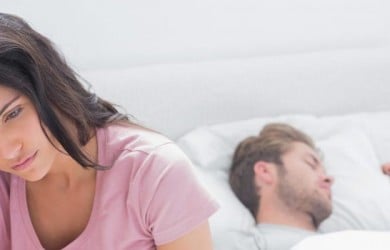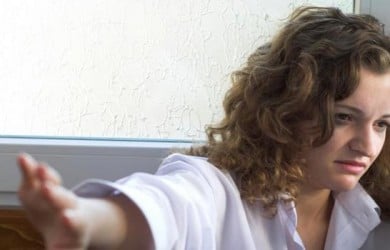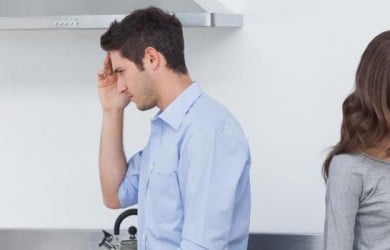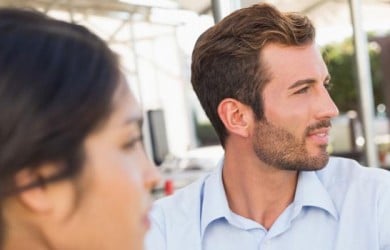 Popular Topics On Marriage Help