7 Tips on Surviving Divorce in Your 20s
Why is surviving divorce in your 20s so unique? It's a time when most people your age are celebrating engagements, planning weddings, buying a house, and starting families together.
Observing all of this going on around you (especially on social media), while simultaneously watching your marriage fall apart, can be quite isolating.
When I was 29, I experienced a painful divorce. I thought I had done everything the right way. We met in college and dated for over two years. We were very much in love, so getting married was the most logical next step.
After being married for seven years, it was evident that we had different ideas about what love and marriage were. Repeated infidelity was something that I was not going to stand for.
I had to respect myself and make a difficult decision to file for divorce. We did not have any children, which would have made the situation even more complicated.
When you get married, you make vows to each other to commit for a lifetime. You are used to having this person in your life. So when the reality of divorce hits you, it is more painful than you can imagine.
Divorce, in general, is a harrowing experience. Getting divorced in your 20s comes with its own unique set of difficulties.
So, how to get through a divorce? Or, how to move on after divorce?
Here's how I went about surviving divorce and moving on after divorce successfully.
1. Accept the end of your marriage
Choosing to live in denial is the easy way out. Studies have shown that people experiencing a divorce have increased rates of depression and anxiety, as well as increased rates of alcohol abuse.
Drowning your sorrows in binge eating or alcohol may be a respite for some. That will not solve your problem. One crucial step in surviving divorce is accepting the end of your marriage.
Getting divorced is difficult because it completely overhauls your life. The life that you once knew is non-existent.
Your spouse that you were so used to having around is gone. Your regular routines are different. Your living situation may change.
Give yourself time to grieve and to accept that the marriage is over. It may feel unusual, but start making choices for yourself. That was the first step I took in the direction of surviving divorce, and my new life.
I was so used to consulting my spouse before making decisions, and it felt so foreign to me. I found a new place to live, as well as new hobbies and activities to keep me occupied.
That enabled me to accept that my marriage was over and that I had a new life to start building.
2. Face the shame and move past it
There is so much shame that comes along with divorce. The feelings that you were not enough, that people might judge you for not being able to save your marriage, that you are now a divorcée and single again.
Divorce in your 20s feels even more shameful, as it is usually the age where most people are getting engaged or married for the first time.
A lot of my friends my age were also having children and entering a new exciting phase of their lives. Here I was going through a distressing process of surviving divorce and having to start all over.
For me, divorce was seen as something that happened to people later in life, after many years of marriage and multiple kids. How could this be happening to me when I wasn't even 30 yet?
I remember attending a few divorce support group meetings and being the youngest one there. I was also the only one who did not have any kids.
Needless to say, it was tough to find people that I could relate to who was also going through a divorce. I struggled with feeling so much shame for the first few months, while surviving divorce.
I hid my divorce from almost everyone. My immediate family was the only ones that I told, and they helped me make it through those first few months. I am so appreciative of them for that.
Then I chose to face it head-on. I started telling more people: my friends, my coworkers, and more of my family.
That enabled me to feel less shameful and to realize that maybe this wasn't the worst thing, but instead a step in the right direction.
3. You realize that love is not enough on its own
I had met my ex-husband when I was 19. Looking back, I was probably way too young to be in a committed relationship that was headed towards marriage.
But it wasn't like I rushed into anything, as we dated for well over two years. I will admit that I was naïve, and felt that love could conquer all.
In the months leading up to my divorce, I was so desperately clinging to a love that I thought would last forever. I did not want to admit that love was not enough.
A lasting marriage requires respect, commitment, and compromise, along with undying love.
I remember telling a friend that "we had put in 10 years together, so how could we just give up?" She responded by saying that's "not a reason to stay together." That was such a lightbulb moment for me.
Your 20s is the time to make all the mistakes. Your 30s are (hopefully) when you learn from those mistakes and make better decisions.
4. You learn what to do and what not to do
Going through a divorce can be quite the learning experience. In a divorce, there are two main people involved, and each has played a part leading up to the marriage ending.
I had to own up to the part that I played in the demise of my marriage. Although I was not the one that committed the infidelity, I had to come to terms with what led up to that.
Getting divorced forced me to look at myself in a whole new light, and I was able to set new personal goals for myself.
One of the positives about getting divorced in your 20s is that you are still fairly young, and a complete lifestyle change can be easy.
With the help of some individual therapy, the support of my family and friends, and some in-depth personal development, I was able to change my life for the better.
In the process of surviving divorce, I committed myself to be someone I could be proud of and to be a better wife in the future.
5. You get a lesson in independence all over again
As I mentioned before, I started making decisions for myself while surviving divorce.
Learning how to live your life on your own again is quite different. But it can also be very refreshing to get your independence back.
Not having to consult with anyone before making a decision is quite freeing.
I enjoyed being able to go to the gym whenever, watch whatever shows I wanted, buy whatever I wanted at the store, and stay up as late or sleep in as long as I wanted to.
Being in your 20s and single again can be quite exhilarating. After spending some time focusing on being single and reevaluating my life, I started to think about dating again.
When I was ready to get back out there, I met some great people and had fun trying new activities.
Also watch: 7 Most Common Reasons for Divorce
6. You learn who you can turn to and who you can't
Divorce is one of those experiences that shows you who your true friends are.
At one point, I almost felt like I was contagious, as some people I knew dropped off the face of the earth once I told them I was going through a divorce. It felt as though a divorce would be something they would catch from me.
It is very normal for people to choose sides in a divorce. That was a consequence that I expected.
What I did not expect was the judgment that came from people that I thought I was close to in the process of surviving divorce. So, I had to make some decisions to cut certain people out of my life.
It is essential to keep a positive attitude when going through something as life-changing as divorce.
I kept people around who were supportive and loving. That is what I continue to do in my life.
Toxic people are not worth your time. Life is too short to spend time on people who do not lift you.
Divorce shows you who your real friends are and teaches you not to waste time with people who don't value you and your life choices.
7. Make a choice every day
Going through a divorce has shown me that every day you make a choice.
When you are surviving divorce, you can choose to wake up, be miserable, and focus on what is not going well in your life.
Or you can choose to wake up and be positive. Make a list of three things that you are thankful for and focus on those throughout the day.
When I was in the midst of my divorce with all of the emotions that come along with it, I always gave myself 10 minutes every day to cry and be sad. Then I chose to move on and focus on what was going well in my life.
Focusing on the positive helped me in surviving divorce. Now I am happily remarried to a wonderful man and spend my days chasing around our 18-month-old son.
If you are currently going through a divorce, rest assured that there is light at the end of the tunnel. Do not give up hope. Know that there is a reason that you are experiencing this.
Life struggles are just stepping stones to get to your destination.
Share this article on
Want to have a happier, healthier marriage?
If you feel disconnected or frustrated about the state of your marriage but want to avoid separation and/or divorce, the marriage.com course meant for married couples is an excellent resource to help you overcome the most challenging aspects of being married.
More On This Topic
You May Also Like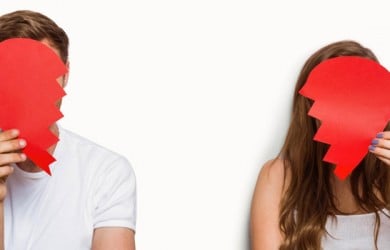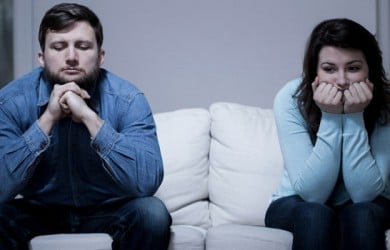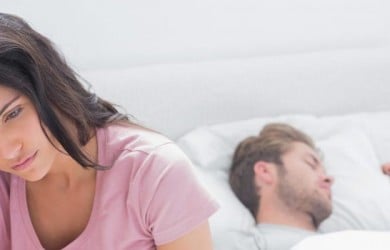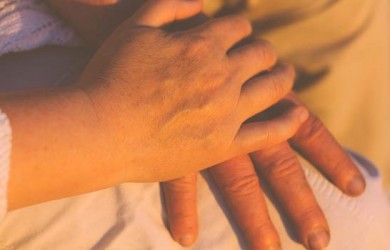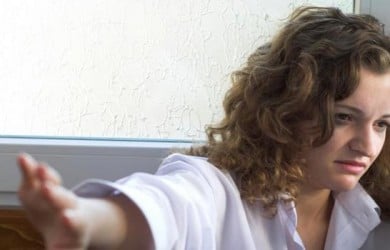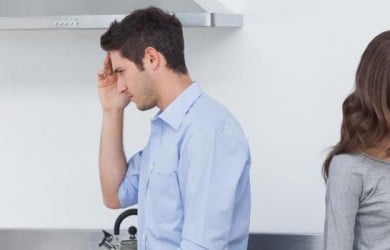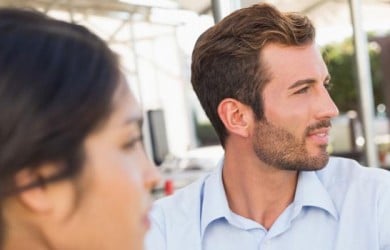 Popular Topics On Marriage Help