7 Tips for Dating After Divorce With Kids
Dating after divorce with kids can be confusing and challenging for both parents and kids. No one is expecting to be divorced. Hence no one knows what is the best course of action when it happens.
Grieving the loss of a marriage, splitting the assets, and negotiating custody are overwhelming enough even without dating after divorce with kids. Yet, data indicated that re-partnering happens quickly, often dating before the divorce filing.
Dating after divorce with kids elicits important questions such as "when to start and how to date after divorce" or "how to talk to my kids about it."
Although there is no perfect answer or one solution, there are some helpful guidelines in this process.
1. Reassure your kids and provide security
Divorce introduces a lot of changes in the lives of kids and shakes their sense of security and predictability. Watching their parents divorce could evoke fears of abandonment. Furthermore, parents dating after divorce rather soon could increase their worries and anxieties.
Kids with divorced parents need additional reassurance. When considering dating after divorce with kids, try to be as mindful of this as possible. A loving note in the lunch box, movie night, dedicated time for chatting, never breaking an agreement to spend time together can go a long way.
Smart parenting during and after divorce means always being in search of new ways to show the stability and intensity of your love for them. When they trust you are there for them, they are more apt to accept your dating life instead of sabotaging it.
This, in turn, gives your relationships after divorce with kids more chance of success.
2. Be mindful of recent events and the timing
"When to date after divorce" is one of the first questions a divorced parent dating again has in mind. An equally important question to ask is "when to share with my kids that I am dating."
When you are divorced, you might want to jump right back into the dating pool, and there is no judgment here.

However, your kids might disagree if you start dating soon after divorce. You don't have to keep it a secret from all the people in your life, but make sure that your kids are ready to hear the news.
Furthermore, their age is a factor to consider before sharing.
Dating after divorce with kids who are grown up is not the same as dating after divorce with toddlers in the house. Prepare the field, and when they are ready, arrange the introductions with the person worthy of meeting them.
3. Consider the criteria of a new partner introductions
Research shows that entering a high-quality relationship boosts maternal well-being at relationship initiation. Usually, when we are happy, we want to share it with our close ones. However, in dating after divorce with kids, any changes in romantic life reflect on more people than just you and your partners.
Therefore, when dating after divorce with kids, make sure to thoroughly elaborate on your criteria of partners who get to meet your family.
This is especially significant in case of dating after divorce with teenage children since they are more likely to do as you do, instead of as you tell them.
Data supports this and shows that mothers' dating behaviors directly impact the sexual behaviors of adolescent boys and an indirect effect on teenage girls' sexuality by affecting their sexual attitudes.
4. Talk to your children about dating
If you are dating after divorce with kids, set aside time to talk to your kids about dating and relationships. Although you might not introduce your kids to your partner(s), it is advisable to talk to them. Talk to them to help them make sense of things, feel safe and loved.
Talking and sharing about your dating life with adult children can be easier than with younger ones who might, out of loyalty to the other parent, refuse to hear about or meet your partners.
If you are not sure how to talk to your kids about dating after divorce, consider dating after divorce tips from people who have been through this. Besides your friends and family, you can also turn to online groups for dating advice after divorce.
5. Don't compare current and ex-partner
This one seems straightforward, yet it is an easy trap to fall into when dating after divorce. When divorced and dating again, you will most likely choose partners dissimilar to your ex, making the difference between them that much visible.
Despite how much you like the behavior of your new partner, make sure not to compare them to your ex in front of children. This could not only hurt them but also make them reject the person you are involved with.
Life after divorce with kids means having to be careful what you say in front of them all the time since they are more receptive and attentive.
6. Don't introduce every partner with them
Dating again can be exciting and very validating.
Post-divorce dating could be helping you see yourself in a new and positive light, thus making you want to share your feelings and impressions with your kids.
However, you need to be careful only to introduce potential long-term partners. Make the bottleneck as narrow as possible to protect them from unnecessary meetings or emotional attachments that could end when your relationship ends.
The video below discusses introducing kids to the new partner. It is advised that one must take some time before doing that because not everyone will treat your kids the same way. Take a look:

7. Allow your kids to be themselves
When introducing your child to your new partner, respect their individuality and their reactions.
In dating after divorce with kids, make sure to allow everyone to keep their unique personality while learning to adjust to each other.
When your kids give you the green light to meet and greet, include them in the setting selection and planning activities.
Furthermore, empower them to express themselves. It is important to remember that dating after divorce with kids is to avoid forcing them to act a certain way in front of the new partner. This can damage your relationship with them.
Dating is tough, no matter what.
Moreover, divorce and children and new relationships can feel a bit overwhelming for all parties included. Yet, there are helpful tips to ease the process of divorced dating.
Communicate with your children to understand their readiness to discuss dating and introductions of your potential partners. Reassure them and make them feel sure about how much you love them.
Not everyone should get to meet with them and, even the ones that do, get to only when your kids are ready for it. Elaborate thoroughly the criteria of who gets to meet them and under which circumstances.
When applied consistently, these tips about dating after divorce with children should help you protect your kids and your relationship with them.
Share this article on
Want to have a happier, healthier marriage?
If you feel disconnected or frustrated about the state of your marriage but want to avoid separation and/or divorce, the marriage.com course meant for married couples is an excellent resource to help you overcome the most challenging aspects of being married.
More On This Topic
You May Also Like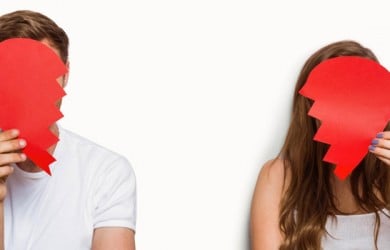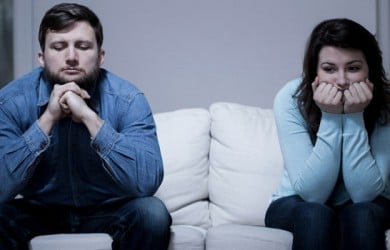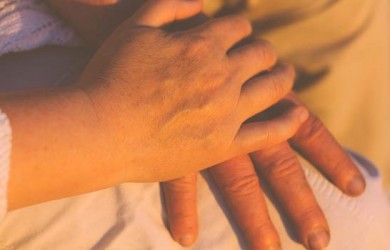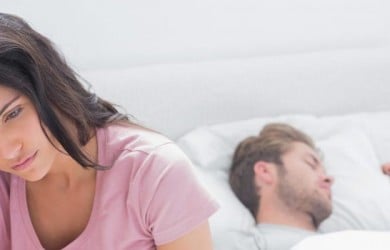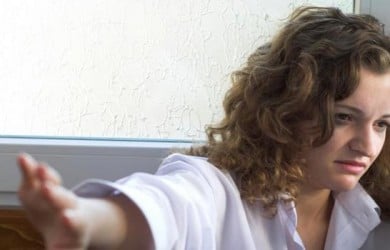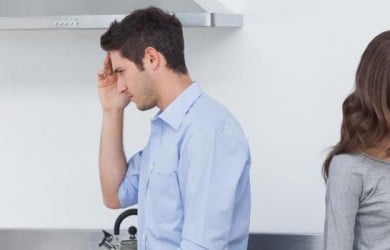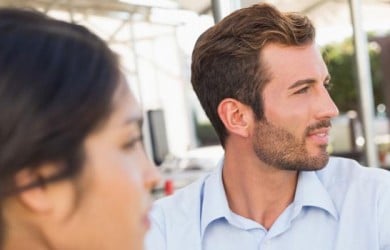 Popular Topics On Marriage Help