10 Crucial Things to Do Before Filing for Divorce
Divorce is not only tasking; it is unpredictable in its outcomes and length. When you decide to divorce, what to do first is a common question.
Before filing for divorce, there are things to do that can help you prevent a lot of financial and emotional struggles.
Perhaps you also wonder, does the person who files for divorce first have an advantage?
If we look at it from a perspective of preparation, we could say yes.
If you are planning to break the news to your spouse, consider the 10 crucial steps in divorce and what to do first.
Being cautious can help you protect yourself and your children in this lengthy and tasking process.
1. Don't threaten with divorce
Before addressing divorce and what to do first, let's address an important matter you shouldn't do—filing for divorce when not certain in your decision can backfire.
Threatening with divorce will hurt your partner, make them scared and irrational. They could retaliate or withdraw funds to protect themselves.
Deciding to divorce is no small decision so that all the time you need before you are sure it is what you want. Be convinced this is the course of action you want to take before filing for divorce.
2. Find legal help
One of the most important steps of divorce is finding an experienced lawyer to help you navigate the complex legal system.
Divorce can affect your finances, time with your children, and whether you stay in your home, so it is advisable to have legal aid.
Consult with an attorney before you take any divorce steps. They can answer any dilemmas like "what is the first step to getting a divorce" or "how to file for a divorce".
Having legal aid can shorten the process and increase the odds in your favor.
3. Understand how your actions can impact divorce
Once you break the news to your soon-to-be-ex, you need to be more careful about your actions and the things you say. They can be used against you in a court of law.
In a divorce, what to do first and what to avoid are crucial questions.
An experienced lawyer will not only help you solve questions like "how to start the divorce process" but also advise on what actions to avoid during the divorce process.
For example, dating during divorce is not advisable. Your ex could argue the relationship started before you filed for divorce and use this new relationship as grounds in custody or financial agreements.
4. Think of a custody plan
What to do when filing for divorce to reduce the impact on children? Don't ask them to take sides and to decide where they want to stay.
Try to work out the custody agreement with your soon-to-be-ex and leave children out of it. Thinking ahead about the custody plan and what is best for children is crucial when wondering in divorce what to do first.
Also, watch Tamara Afifi a Professor in the Department of Communication at UCSB explain the impact of divorce on children in the following TED talk.

5. Prepare your documents
Include the organization of documents in the preliminary steps to file for the divorce. The better your papers are arranged, the more money you will save.
If your documentation is a mess, your lawyer needs more time to go through it, thus increasing your bill.
6. Have a financial plan
Divorce will, undoubtedly, affect your finances. For some, losing the spousal financial support can be more than challenging, so planning ahead is wise.
The key to what to do first in a divorce regarding finances guides you to be careful before breaking the news. Make sure to:
Avoid unnecessary debt and reduce spending

Be mindful of using money from joint accounts

Determine and stick to a post-divorce budget

Save up, if possible, 3 months worth of financial resources
7. Get your own credit
Once you file for divorce, your spouse might cut your access to credit cards. When it comes to divorce and what to do first, it can be wise to apply for your own credit card and have it available until financial support is worked out in court.
8. Surround yourself with support
What is the first thing to do when getting a divorce?
Surround yourself with support from friends and family. Research shows that a mother's adjustment to divorce appears to be related to the support provided by her social network.
Avoid going to your children to vent as that will impact their coping with the situation and relationship with parents.
9. Have a place to live
Many people try to understand what to do first in terms of living situations when it comes to divorce. Should they continue living together or move out?
In some cases, moving out could impact the fight over the ownership of the family home.
Although, if the home is not a safe place to be, secure a place to live before you file for a divorce. Consult with your attorney before you make any steps.
10. Build up tolerance and resilience
Counseling might not come as an obvious answer to 'what to do first in divorce.' However, having a marriage counselor can be as useful as having a lawyer.
While a lawyer helps you win the battle in court, a counselor can help you win the internal battle of conflicting forces.
A professional can help you prepare for, cope with, and discover strategies of dealing with divorce struggles. Taking the high road during divorce is not easy, yet it is important.
Anything can be misconstrued as inappropriate and affect the outcome of the divorce. Since taking the high road is not simple, a therapist can help you build up your tolerance and patience, so it becomes more plausible.
Divorce can be a tough experience requiring a lot of effort and adjustment. It is also a confusing time, making you ponder what to do before filing for divorce.
There are ways to make it somewhat easier by planning ahead and asking yourself in divorce what to do first.
When in doubt about divorce and what to do first, start by making sure you are certain you want to divorce and don't use it as a threat.
Furthermore, before breaking the news to your spouse, you can do some other steps to protect yourself. Surround yourself with the support of family, friends, and professionals.
Having an experienced lawyer and counselor makes coping with the situation sounder and increases the chances of an acceptable outcome.
Organize your papers, look into your finances, and plan for the post-divorce living and economic situation. It will be tough, but you will get through it!
Related Reading: 7 Stages of Grief After the Divorce
Share this article on
Want to have a happier, healthier marriage?
If you feel disconnected or frustrated about the state of your marriage but want to avoid separation and/or divorce, the marriage.com course meant for married couples is an excellent resource to help you overcome the most challenging aspects of being married.
More On This Topic
You May Also Like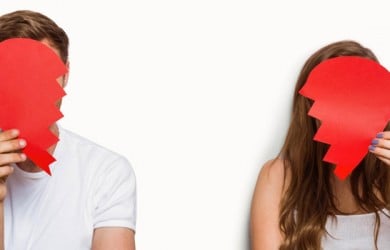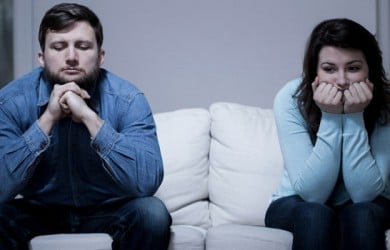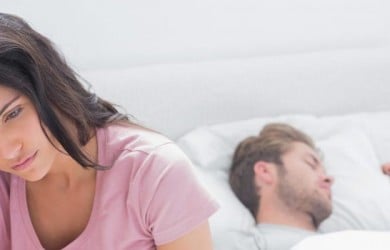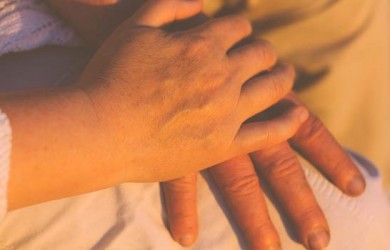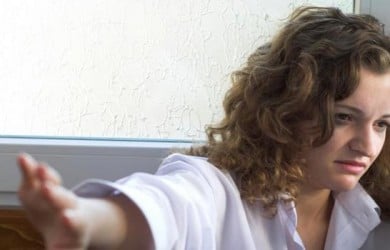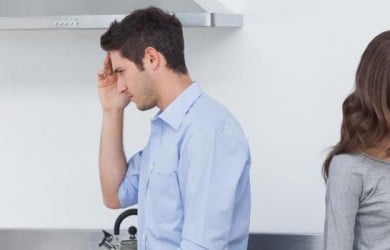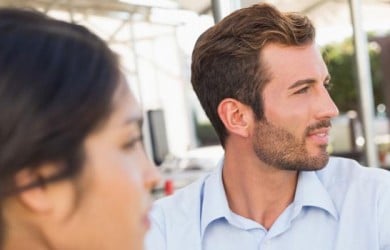 Popular Topics On Marriage Help