How to Tell Your Wife You Want a Divorce
The chances are that you and your wife made vows to love each other through thick and thin, and now even though you still live together, the love you once felt has died down.
You are no longer attracted to your wife, and you both seem to be picking up arguments for some time.
If this is the case and deep down, you have come to realize that you can never have a happy relationship with your wife, then keep on reading to find the best way to tell your wife you want a divorce.
Are you ready for a divorce?
Before you can understand how to tell your wife you want a divorce, you must be certain that parting ways is the only option left for you.
So, how to know if your marriage is failing and you are ready for divorce?
If you have been unhappy in your marriage for a long time now and are thinking of getting a divorce. If you keep on imagining what your life will be like once you are single; You have slowly created distance between you and your spouse and have even changed rooms; then, it is time to let your wife know you want a divorce.
Even though your relationship with one another is civil but if the spark that you once had and the warmth that you felt for one another is no longer there, then it is time that you end this relationship once and for all.
To tell your wife you want a divorce without creating a shouting and a yelling competition, you must be very careful while breaking this news.
To make your work easy and help you discuss divorce with your wife, mentioned below are the steps you must take to introduce your wife to your decision.
Tips for telling your wife you want a divorce
To tell your wife you want a divorce; you need to consider several things beforehand.
First, how surprised will your wife be when she hears the news? In many cases, the wife will also be unhappy with the marriage and wishing the same thing.
She, however, may not be aware of the fact that you want a divorce.
Keep in mind, the more shocked and surprised she is by your decision, the harder it will be for her to accept this decision. And the less willing she is to accept your decision, the more she will try to change your mind about it.
Related Reading: 4 Things You Need to Know When Getting a Divorce
1. Choose a good time and place
One of the essential aspects you must consider before you tell your wife you want a divorce is to pick the right time.
Take your time to consider where and when this ought to be, and ensure that your kids are either with some family member or friend, so the discussion can happen without interference.
Obviously, there's no appropriate time or place to tell your wife you want a divorce, yet this discussion must happen.
Furthermore, deciding to tell your wife, 'I know I need a divorce,' is as significant as how to talk about divorce and what to say.
Timing truly is everything. You need to look for the ideal opportunity to break the news without adding more worry to an effectively upsetting and troubled life, the experience of separation or divorce has been associated with a 23% higher mortality rate and other health complications.
Pick a spot where you can have a quiet conversation and ensure there is a lot of time for you both to talk.
Don't simply drop a bomb and leave.
2. Be calm and polite yet direct
When you are ready to say the words "I want a divorce" out loud, be as compassionate and direct as you can be. Do not speak in between the lines and try saying:
"Jill, I have very devastating news to share with you. I want you to know that this was a very hard decision to make, and it will be hard for you to hear it too.
I lately feel like we are stuck, and our marriage is not going anywhere, and I need a divorce. I have been stressed about this for a very long time now, and I think you are aware of the problems around us.
I have reached my limit of pain now, and I just cannot go any longer. I know this is a very painful process for us both, but I believe that we can overcome this issue with decency."
When you tell your wife you want a divorce, keep in mind that you once loved this person, and you should not be harsh.
If you have children and plan on co-parenting, then make sure that this transition with your wife is as respectful and loving as it can be.
3. Be safe
If your wife is very aggressive and you think she might break plates and throw knives around the house, then make sure that you are safe before sharing your opinion with her.
Break the news in front of a neutral party such as a therapist or a mutual friend. You can also break this news in a public place where your wife will be forced to contain her anger.
4. Do not defend
Once you break the news, be prepared to hear what your wife has to say, and if she was not expecting the divorce, she might try to talk you out of it. She may also throw accusations your way and be critical.
You may be tempted to strike back and tell her how bad a wife she has been, but avoid doing this. If you do this, you may create a messy situation and will not be able to get out of it.
5. Be serious
Divorce is no joke, and you must remember this especially if you have kids at home. Never use the word "divorce" as a threat or say it in the middle of a very heated argument; this is manipulative and cruel.
If you have done everything to bring your marriage back on track and you have no option except divorce, then remain sensitive and sensible when you tell your wife you want a divorce.
This will help your wife and you in adjusting to the situation and eventually moving on.
6. Avoid going into the details of the divorce
Once you tell your wife you want a divorce, this isn't an ideal opportunity to have legal documents served or tell her of any legal steps that you have undertaken.
You are sharing a choice about the future of your relationship and not telling her how you will divide your finances of who will get the custody of your kids.
If your wife urges you to share the next steps towards the divorce, you can say that you want to give her some time to process this information and discuss your choices together.
If you both amicably agree to the divorce, then you can hire a mediator to help you divide your assets and responsibilities, but again that comes later.
7. Get professional help
When you've moved toward the subject of divorce, odds are you'll both be managing a lot of emotions.
A part of those feelings – like displeasure and disdain – can affect your ability to speak with each other and push ahead amicably so you can opt for divorce counseling.
A counselor, therapist, or coach can help you understand each other's viewpoints and help you find ways to cooperate and separate calmly.
The professional can likewise assist you with how to tell you kids about your divorce.
Also, watch the following video where Dr. Dehra Harris offers her suggestions for managing the impact of divorce on kids.
8. Discuss how and when to tell your kids
After you tell your wife you want a divorce, the next big step would be to share the news with your kids.
There is no one particular way to discuss divorce with your kids as every child is unique, and you should find an ideal method that would work for your kid.
Additionally, your own mental and emotional state can impact your child's ability to cope with the divorce. A study has suggested that the children of emotionally divorced parents showed significantly higher levels of emotional and behavioral problems than counterparts from legally divorced parents.
The most significant thing is to make your child feel loved and safe so that they can have the chance to communicate their emotions in the manner they feel capable.
This may fluctuate significantly from extraordinary resentment to endless quiet. If you have more than one kid, you should weigh up whether you let them know individually or together.
Related Reading: How Does Divorce Affect Children?
Dealing with your wife's reaction
It would be normal to expect your wife to be surprised by your decision, and she might have a lot of questions that need answering.
As she works through her emotions, she would be confronted by many negative emotions, which would require you to remain patient.
There can be a huge difference between what you are feeling and what she feels with your divorce declaration.
You are prepared to proceed onward with your life. She would question your intent to move on so quickly with your life. She might lose control and blame you for a wide range of horrendous things.
However, such reactions are expected, and what you must do is not try and defend your decision and listen to what she has to say.
Your sympathy and compassion towards your wife's outburst can help ease her struggle. It may be difficult to be around her, yet setting aside the effort to give her closure is something that will help you find peace.
Share this article on
Want to have a happier, healthier marriage?
If you feel disconnected or frustrated about the state of your marriage but want to avoid separation and/or divorce, the marriage.com course meant for married couples is an excellent resource to help you overcome the most challenging aspects of being married.
More On This Topic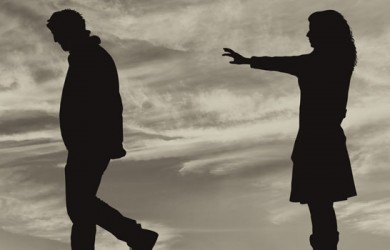 You May Also Like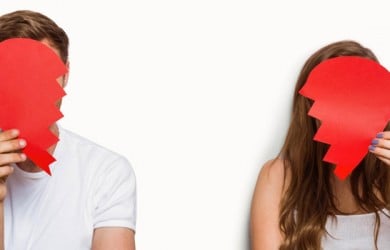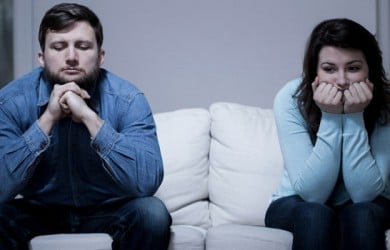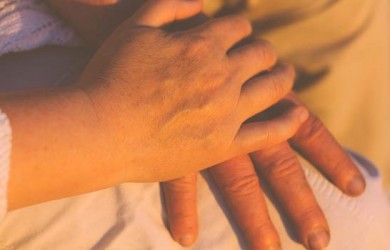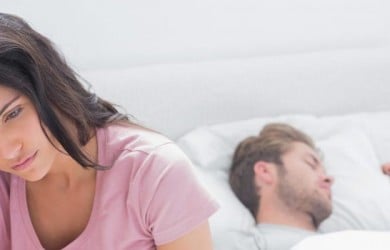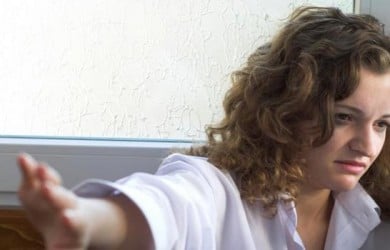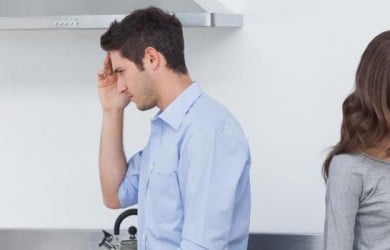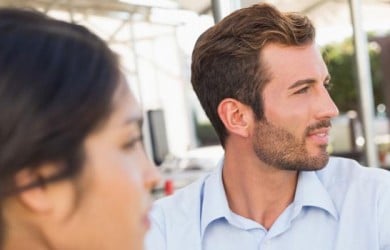 Popular Topics On Marriage Help