11 Surprising Divorce Facts and Statistics
Many people assume that the
divorce rate in America is dramatically rising
these days. Some claim that the process has been taking place for already a decade or more. How can you know whether this divorce fact is true or not?
Turn to a divorce statistic U.S. It's the only way to get access to reliable divorce statistics. You don't always need professional consultation to learn divorce facts and statistics.
Read on to find out 11 surprising and interesting facts about divorce in America.
1. 27% of divorced fathers have no contact with children
According to the statistics, divorced fathers spend far less time with their children, being busy with the primary parenting duties. This includes helping with homework, taking kids to appointments, reading bedtime stories, cooking, etc.
About 22% see their kids one time per week, 29% – less than four times a week, while 27% has no contact at all. As for those who take responsibility for children, 25% of households are headed by single fathers.
2. 20-40% of the divorces in the united states happen due to infidelity
Studies claim that 13% of women and 21% of men cheat. An interesting divorce fact is that financially independent women cheat more than those who financially depend on their spouse.
The impact of cheating on marriage is significant. About 20-40% of divorces happen due to infidelity. However, cheating doesn't always lead to a divorce lawsuit. About half of unfaithful partners don't get separated.
3. More than 780,000 divorces in the USA in 2018
According to the National Marriage and Divorce Rate Trends, there were 2,132,853 marriages in 2018 (data shown are provisional 2018). The divorce case number exceeded 780,000 (45 reporting States and D.C.).
The divorce rate was 2.9 per 1,000 population. It's more than twice less than a marriage rate in the same year.
4. About half of all marriages in the USA will end in separation or divorce
It's estimated that almost 50% of all marriages will end up in separation, however not all will get divorced. The likelihood of separation is higher for second and third marriages. For you to compare the statistics is:

41% of all first marriages end up in divorce

60% of all second marriages end up in divorce

73% of all third marriages end up in divorce
5. 9 divorces take place while a couple recites their wedding vow
One divorce happens every 13 seconds in the USA. It means 277 divorces an hour, 6,646 divorces a day. A couple needs 2 minutes to recite wedding vows.
Therefore, while one couple recites their vows, nine couples get divorced. An average wedding reception takes about 5 hours.1,385 divorces occur during this period.
6. Highest divorce rate by occupation is among dancers
The divorce rate for people who are occupied as dancers is the highest. It's 43. The next category is bartenders – 38.4. After that goes, massage therapists (38.2), gaming industry workers (34.6), and I.T. service workers (31.3).
The lowest divorce rate is among people who are agricultural engineers (1.78).
7. On average, couples go through their first divorce at the age of 30
According to the researches, couples experience their first divorce at the age of 30. Generally, more than half (60%, to be precise) of all divorces involve couples who are between 25 and 39 years old.
The same number of people will get divorced if they got married aged 20 to 25.
8. $270 is an average hourly rate for attorneys in the US
An average divorce lawyer cost is $270 per hour. Almost 70% of the respondents claim to pay between $200-300 per hour. 11% found a specialist with a $100 hourly rate. 20% spent $400 and more.
9. An average total cost of a divorce is $12,900
Typically, people paid $7,500 to get divorced. However, the average cost is $12,900. The majority of the expenditures go for attorney's fees. They make up $11,300. The rest – $1,600 – go for other expenses like tax advisors, court costs, etc.
10. Twelve months is enough to complete a divorce
On average, it takes a year to complete a divorce. However, the time is longer for those who went to a divorce trial. The period prolongs for six more months if couples have one issue to resolve.
11. Above average" I.Q.'s are 50% less likely to be divorced
According to the data, people with "below average" I.Q.s are 50% more likely to get divorced. The level of education also influences the likelihood of separation. Those who attended college are 13% less likely to get divorced.
At the same time, high school dropouts are 13% more likely.
As you can see, many factors impact the risks of getting divorced. Among them are poor educational background, previous marriages, and even specific occupations like dancers.
Divorce is a long and costly process. The average price exceeds $12,000. The majority is spent on the attorney. While this may be expensive, a specialist knows how to win a divorce case. After all, assistance with a divorce case law is vital.
Which divorce fact surprised you? Which statistics was useful? Share with us in the comments.
Share this article on
Want to have a happier, healthier marriage?
If you feel disconnected or frustrated about the state of your marriage but want to avoid separation and/or divorce, the marriage.com course meant for married couples is an excellent resource to help you overcome the most challenging aspects of being married.
More On This Topic
You May Also Like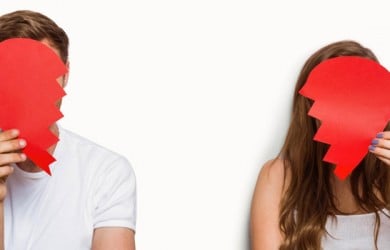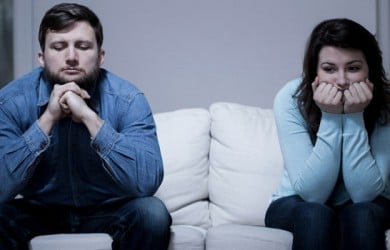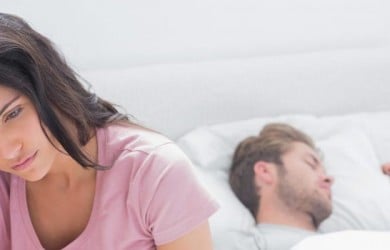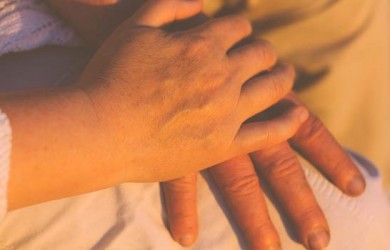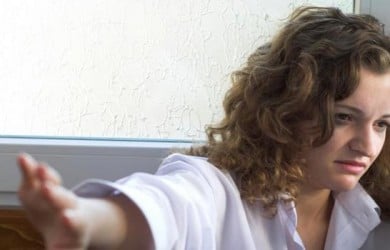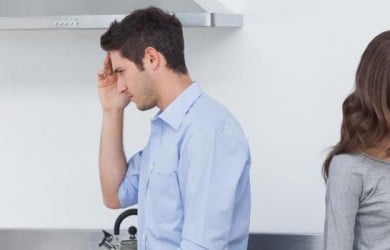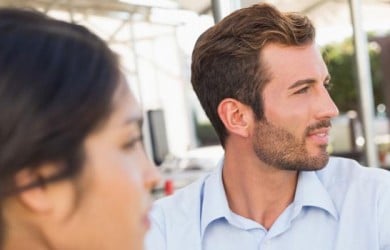 Popular Topics On Marriage Help