5 Essential Steps to Help You Financially Prepare for a Divorce
How to financially prepare for a divorce? Have you ever given this question a serious thought in your happy days?
Obviously no! No sane person would never think about how to financially prepare for a divorce when, in reality, they are working on building their relationship.
When you get married, you begin your journey with the feeling of eternity in your mind. Nobody can pre-empt divorce and be prepared for it in advance.
Sometimes, no good amount of counseling and trials are enough for couples to not opt for a divorce. And, separation becomes inevitable.
So, unfortunately, when the marriage hits rock bottom, people are left distraught, having no clue about how to tackle things and what all needs to be done. Divorce and finances make a grueling combination!
The whole process comes with many financial and emotional struggles. Staying firm during this period seems like an arduous task.
On top of the emotional onslaught, the distribution of money will be a difficult task. It's better to make a few financial settlements pre-hand to avoid last-minute mishaps.
The reason for every divorce is different from the other. Therefore, we advise you to look up for a professional as well.
But, the question is how to financially prepare for a divorce? There are some steps to take when preparing for a divorce and settling your finances.
The divorce tips given in this article can help you prepare for divorce and create your personalized divorce financial checklist.
1. Work smart with the documents
When you know that divorce in ineluctable, the first question that will pop up is – how can I protect my money from the divorce? How to plan for a divorce?
The solution to preparing for divorce comes in two sets of ways. Either you go with the flow in a dejection phase, or you deal with it with straight facts and tactics.
Gather all the financial documents, or maybe some of them to prove the authenticity of the financial status of your marriage.
The process of gathering and shortlisting can be tedious, so start early and meticulously. If you share accounts, then feel the power to proceed with requests.
You can collect ledgers for loans, check and saving statements, investment statements, recent pays, and credit card or income tax statements as well.
The checklist that is going to be provided by the institution should be thoroughly read and worked upon.
2. Keep track of expenses
Are you worked up with the thought of how to financially prepare for a divorce?
Start tracking your expenses as soon as the affirmation towards the divorce proceeds, or in case you are planning divorce secretly.
Look for the current ones and future expenses. This will automatically decide the distribution of assets by law and proper budgeting.
Don't just only include the needs, include even the smallest thing that crosses your mind when you think about expenses. Keep a record of the bills and payables long before you confirm your divorce.
Divorce financial planning needs to be done alertly despite you facing any emotional turbulence, and physical as well as mental exhaustion.
3. Save your assets
If you want to address your concerns like 'how to be financially prepared for a divorce,' you must save your assets, no matter how much the divorce process takes a heavy toll on you
Always remember – as much as the whole process disturbs you, save, don't spend.
Of course, you must seek a competent divorce financial advisor. But, in the haste of getting good evidence and support on your part, don't pile up lawyer's and attorney's bills.
Try to tie up the savings in equity. Be very cautious about the loans, the bills, and the debts that you have or that are coming up.
4. Get the right financial advice
Here's a bit of more critical advice on how to financially prepare for a divorce.
There is a chance that your spouse is the financial manager of the house. In this type of situation, while planning for divorce, gear up with the facts and figures well.
Even if you don't expect any disagreements, divorce does bring up financial complexities.
Get yourself a financial advisor and know the need for such help. Don't end up alone and lost in this process.
The right help will determine all the results.
5. Recall well
If the thought on 'how to financially prepare for a divorce' is still weighing you down, here's some more advice to psych yourself up.
Recalling owning credentials can be really hard at the last minute. Be it your car or the loans, cleverly observe the credentials and make wise decisions regarding them.
Look for the beneficiary and insurance policies of your assets. When you gather all the paperwork, make copies so that you don't lose any of them.
Also Watch:
Wrapping up
While some results will be going in your favor, some will not. Do your research and paperwork so well that you don't regret any part of it.
If your children are involved, add their needs, finances, and insurances to the final finance statement. Any decision that you'll take in haste will lead to improper ends.
Try to be rational in this matter, and as much as you try to squirrel away the coinage, be fair and direct. This is how you financially prepare for a divorce!
Remarrying expectancies are common. But, don't let greed take over you and create a loophole that can never be filled again.
We hope this advice on 'how to financially prepare for a divorce' helps you manage your divorce finances well on time, and gear you up for the testing time ahead.
Share this article on
Want to have a happier, healthier marriage?
If you feel disconnected or frustrated about the state of your marriage but want to avoid separation and/or divorce, the marriage.com course meant for married couples is an excellent resource to help you overcome the most challenging aspects of being married.
More On This Topic
Recent Articles
You May Also Like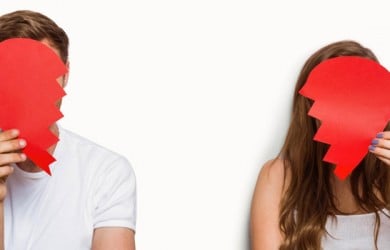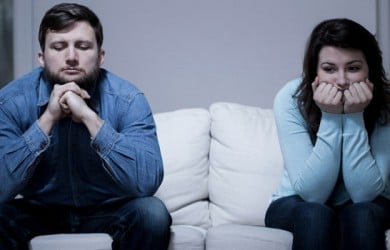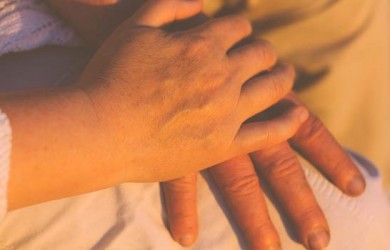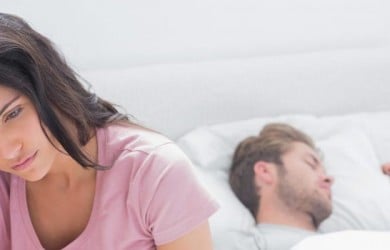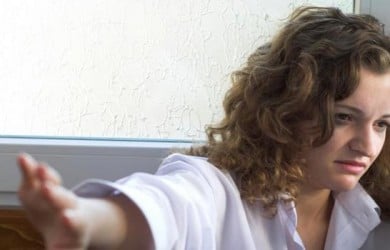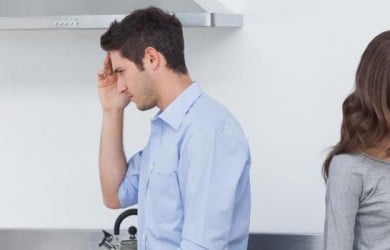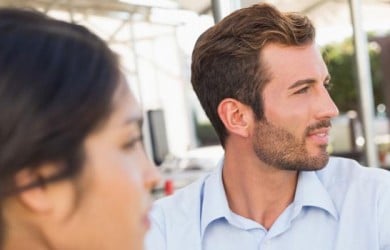 Popular Topics On Marriage Help