15 Ways to Improve Your Self-Care During a Divorce
Self care during divorce is one of the subjects that many people do not seem to give too much attention to. However, the importance of self care during divorce cannot be overemphasized.
Considering how stressful the divorce phase can be, it isn't uncommon to see people who do not know the best things to do when going through a divorce.
If you are currently going through a divorce (or you know someone who is going through one at the moment), this article might be a lifesaver for you.
In this article, you will see the essence of taking care of yourself during a divorce. Also, you will discover important tips for helping yourself scale through the divorce period in one piece.
Related Reading: 

10 Ways of Staying Strong Through Divorce
What are the benefits of self care?
The Missouri Department of Mental Health defines self care as any intentional actions you take to care for your physical, mental, and emotional health.
Although self-care can be defined in some ways, when it comes to the psychological aspect of things, self care connotes a series of activities that a person engages in to rid themselves of stress, derive more happiness from their lives, and increase their productivity.
A recent survey documented by Business Wire revealed that about 75% of Americans believe that self-care practices provide stress relief on different levels, and over 61% of these people committed to becoming more intentional with self-care practices in 2021.
While it is easy to admit that self-care is important, practicing it during times as tumultuous as divorce isn't easy. This is one of the main reasons self-care isn't entirely expected during a divorce.
With these in mind, here are 5 benefits of self care:
1. Self care provides stress relief
This goes without saying. When you practice self care, you permit yourself to focus on things you like, which takes your mind off stressful scenarios.
2. Self care makes you healthier
Research carried out on Thai patients with heart conditions revealed that higher levels of self-care were associated with better health conditions.
This means that people who understand the concept of self care and consistently practice it tend to have better health conditions (emotionally, mentally, and physically) than others who do not practice self-care.
3. Self-care helps you stay productive
By eliminating stress, you can place yourself in the mental position to execute your projects and be more productive.
Related Reading: 

5 Relationship Strategies & Techniques to Eliminate Stress
4. It positions you to be a better caregiver to others
People who practice self care teach themselves to be attuned to their needs and the news of the people around them. Hence, self care is not all about you. It equips you to be better for the people in your world.
5. It gives you the time and space to be by yourself
In a world where everything desperately reaches out for your attention, being by yourself (even if it is just for a few minutes) is a gift you shouldn't look down on.
15 tips on prioritizing self care during a divorce
Now that we have discussed the importance of self care, this is how to take care of your health during a divorce.
A. Mental Self care
1. Join a support group
This is one of the significant acts of self care during separation and divorce. Joining a support group can differentiate between being mentally stable and losing your mind.
When you join a support group, you surround yourself with people in the same situation as you (or maybe even those who have gone through that situation).
This way, you always have people to talk to when it feels like you are being overwhelmed.
2. Listen to good music
Many people do not seem to understand that one of the ways of practicing self care during divorce is by listening to good music. Whatever your blend of good music is, this is the best time to plug on some headphones and listen to them.
Then again, meaningful songs about breakups and moving on can help you as they would make you feel validated and provide the strength needed to move on with your life again.
3. Lean on friends and family
When figuring out how to take care of yourself during divorce, don't look too far because friends and family might be your biggest support structure right now.
After a divorce or separation, the time can come with emotional stress and trauma. Hence, talking to your friends, family, and loved ones can provide emotional and mental assistance for you.
You don't have to deal with the pressure all by yourself.
B. Emotional self care
4. Get professional help
One of the most reliable self care practices during divorce is getting dressed, making an appointment with an expert, and keeping to that appointment. Breakups are usually characterized by negative emotions like depression, anger, resentment, and sleep-related problems.
Getting professional help lets you sort through what's going on in your mind and chart the most profitable course out of the emotional funk you may be in.
5. Go out with friends
One way to practice self care during divorce is to go out with your friends. During this emotional rollercoaster, you may need all the distractions you can get, and a night out with the crew can give you all the respite you need.
Tendencies that you might reject when your friends ask you to go out with them are plenty. However, this simple self care practice can help you scale through.
6. Journaling
Journaling is one sure way to access emotional care during a divorce. Sometimes, all you need might be to sit down by yourself and journal your thoughts and feelings.
This is one way to make sure that you can sort through your mind and decide the next steps you must take to get your life together again.
Suggested video: 6 ways to process your feelings in writing; How to journal for anxiety and depression.
C. Physical self-care
7. Exercise
Many people do not think of exercise as an act of self-care during divorce, but it can be – depending on how you exercise. When exercising as an act of self care, ensure you don't go too hard on your body and engage only in activities you love.
8. Change your physical location
This could be achieved by traveling, visiting the best locations in your city, or even by deciding to eat out in a fancy restaurant.
Changing your physical location is an important act of self care divorce as it helps get your mind off the negative feelings and gives you something else to look forward to.
In addition, while changing your physical location, you may want to consider moving out of your ex's house (if you haven't done so already).
Putting much physical space between both of you is an act of self care, and it ensures that the pain doesn't always resurface because you see them every time.
9. Declutter your space
Simplifying your life is another way to ensure that you can sail through the divorce stage without losing your kind to the surge of negative emotions you would feel at different stages.
At this stage, you may want to start by ridding your physical space of everything that reminds you of them. These could be souvenirs, pictures, or their physical belongings. The act of decluttering allows you to move on faster.
D. Spiritual self care
10. Yoga and Meditation
These activities have been described over time as being spiritual. They allow you to connect with the universe and experience a surge of emotions that go beyond whatever you are feeling in the moment.
As a result, people use these practices to detoxify, sort their minds, and as a spiritual act of self care during a divorce.
You may want to revisit your daily routine to determine precisely where you would be fixing this new activity into your schedule. For the best results, it is advisable to practice yoga or meditate early in the morning or shortly before bed.
When you do this over time, you will feel mentally alert, more attuned to the universe, and soon enough, your creative genius will return to its maximum capacity.
11. Use positive affirmations
In addition to being good for your mental health and emotions, the use of positive affirmations can be a spiritual form of self-care during a divorce. When you use positive affirmations, you enforce a belief about yourself in your mind.
These affirmations can cover all the pertinent aspects of your life, even as you affirm that you are taking back complete control of your life and finding peace and stability despite the negative emotions you may be feeling.
The thing with positive affirmations is that they may not work immediately. You would need to give them some time and be consistent while at it before you begin to see tangible results in every area of your life.
So, if you are going through a separation, positive affirmations are a spiritual form of self-care during divorce that you need to take more seriously.
12. Forgive your ex
This may be difficult to carry out, and you may need to give yourself a lot of time before getting to this place, especially if they hurt you deeply. However, the people who have tapped its power have described forgiveness as spiritual moments.
Considering how deeply they may have hurt you, it makes sense to hang onto the hurt and remain bitter against them. However, forgiving them (in this case) is more about you than it is about them.
As soon as you can find it in your heart, send them a text (or request a meeting with them) and tell them that you have forgiven them. This doesn't mean that you should get back into the relationship whirlpool with them.
It is just the act of letting go of the pain and hurt so that you can reach out to all the good things waiting in your future.
Related Reading: 

4 Types of Forgiveness in a Relationship: When and How to Apply
E. Financial self-care
13. Set up an independent account
If you were in a committed relationship, there is every possibility that you may have operated a joint account with your ex. While this is great, it somehow means that you may be short on finances at the moment.
However, opening a new and independent account is a financial expression of self-care during divorce that you should try out.
Even if you do not have a lot of money, this singular action can give you a sense of direction and feel like you are making some headway with your finances.
14. Rekindle your savings habits
One of the easiest ways to do this is going on a savings challenge. Determine the amount of money you want to put aside every month or as every paycheck comes in and take action on this decision.
It also helps to set a financial goal to strive toward. This way, you give your mind something to be fixated on, which can cause you to return to being committed to your job, creative, and experience higher productivity levels.
Related Reading:

 How Do You Survive Financially After Divorce – 7 Ways to Bounce Back
15. Locate and cancel recurring bills
You can pick up membership, premium delivery services by yourself, or even TV subscriptions to channels you never watch.
It feels good to know that you are beginning to cut down on your expenses, and it is refreshing to know that the money can go into other necessary things.
Conclusion
Self care during divorce is one thing that many people do not pay so much attention to. This could be because of the negative emotions that characterize this stage or just because one is more likely to want to be all by themself.
However, this article has covered 15 self care practices that you can get started on immediately. If you need some extra help sorting through your mind and getting yourself back on track, click here to find a qualified therapist close to you.
Share this article on
Want to have a happier, healthier marriage?
If you feel disconnected or frustrated about the state of your marriage but want to avoid separation and/or divorce, the marriage.com course meant for married couples is an excellent resource to help you overcome the most challenging aspects of being married.
More On This Topic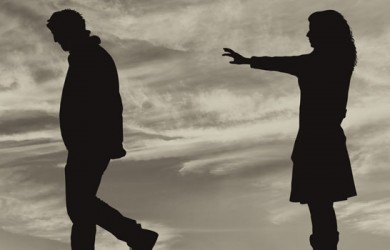 You May Also Like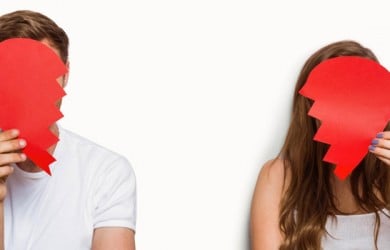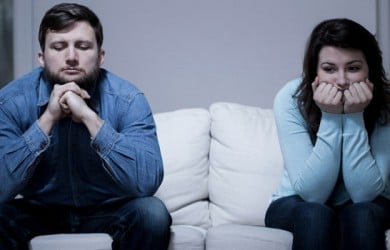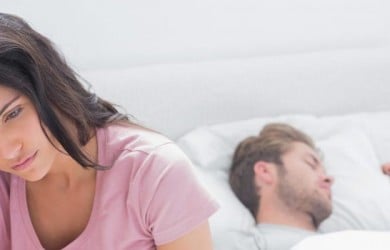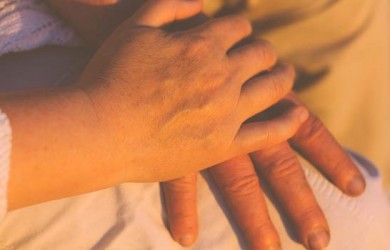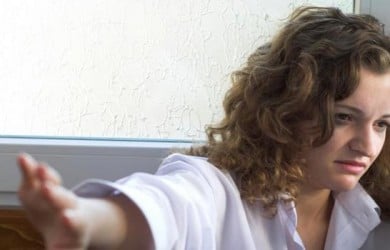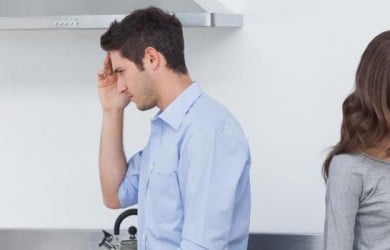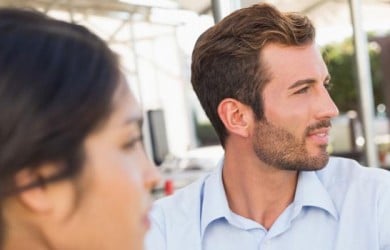 Popular Topics On Marriage Help