How to Save Your Child's Mental Health During the Divorce
Putting up the wall of denial, total confusion,
anger eating you from the inside
, blaming yourself, commitment phobia, absence of trust, everyday struggle not to be your parents.
These are some real psychological effects of divorce on children, after the parents have separated.
The only thing is that those children have already grown up into adults, who still fight the consequences of their parent's divorce.
The main message of this video is to not dismiss children as victims of divorce and pay more attention to long term effects of divorce on children's mental health.
Yet, many parents deny the negative effects of divorce on their child's mental health, especially when they seem "too little" to get emotionally invested in their parent's separation.
Sadly, the reality of the impact of divorce on children is different.
Why parents deny the negative effects of divorce on children
About 8 years ago, The Telegraph referenced a study describing why parents remain in denial about the negative effects of divorce on their child's mental health.
The researchers working on this study interviewed both parents and their children.
Reportedly, children saw their parents fighting more times than parents actually realized, and four out of five parents said they believed their children "coped well with the divorce".
At the same time, according to the survey:
only the fifth of surveyed children said that they were glad that their parents divorced,

the third of the respondents said they felt devastated

the majority of surveyed children said that they hide their feelings about their parents' divorce.
The authors of the survey were shocked to see the big gap between the responses they received from divorced parents and their children.
These findings led them to believe that parents, who are going through a divorce, are not in denial but are rather unaware of how others, involved in their lives, including their children, are coping with this separation.
It is true that in some cases divorce can save the mental health of your children, especially if you are in an abusive relationship with your spouse.
All situations are different, but the outcome for your child's mental health most likely will be devastating.
So, whatever your case may be, if you handle it poorly and dismiss the negative effects of divorce on your child's mental health, they might suffer from troubling mental health issues.
The effects of divorce on a child's mental health
Several studies over the years have proven that there is no perfect age when a child is "immune" to the negative effects of divorce.
A study, published in the Paediatr Child Health journal back in 2000, covered the topic that many parents discussed during therapy sessions about whether children can be immune to parental separation.
The study indicated that children of all ages are sensitive to parental separation, and their reactions are expressed in a way that is consistent with their developmental stage.
The study also covered a wide range of behaviors in children affected by parental separation:
regression

anxiety

high irritability

non-compliance
The behaviors mentioned above not only impact a child's relationships with parents, but also other social relationships and even academic performance.
Notably, the parents who participated in this study said they were not prepared for the change in their children's behavior and didn't know how to protect their child's mental health during the divorce.
How to save your child's mental and emotional health
It is impossible to fully prevent the negative effects of divorce on your child's mental health.
However, there are a few things you can do to minimize these negative effects and support your child's mental health during the divorce.
1. Discuss co-parenting with your former spouse
In part, divorce can be a selfish thing. However, there is no place for selfishness, when it comes to parenting your child after divorce, especially considering the negative mental health outcomes that may follow parental separation.
How co-parenting benefits your child's mental health?
The Institute for Family Studies has reviewed 54 studies on different effects of sole physical parenting and co-parenting, which indicated that:
All 54 studies found that children from co-parenting families had better outcomes than children from sole physical parenting families in terms of academic achievement, emotional health, behavioral problems, and stress-related illnesses.

When different stress factors were included, like parental conflict and family income, children from co-parenting families still had better outcomes.

Children from single-parent families

are more likely to have a distant relationship with one of the parents, which affects other social relationships as well.
It is important to point out that the majority of divorced parents did not mutually or voluntarily agree to a co-parenting plan at the offset of their separation.
It is crucial for both parents to discuss co-parenting before the divorce is complete, not after you separate with your spouse. Why?
When telling your child about deciding to divorce, you will be bombarded with tons of questions about how the reality will change for them and how they will still be able to spend time with both of you.
Leaving these questions unanswered will leave your child confused, causing them to question your love and forcing them to blame themselves for the divorce.
You should approach co-parenting with your child's well-being in mind.
Your child deserves to know this, and the more detailed you will be about your co-parenting plan, the better. They should know, which routine they will follow, and you need to make them feel normal about it.
And, while informing children about your decision, it is important to do it together with your spouse and in a respectful manner.
2. Don't badmouth your former spouse in front of your children
One of the respondents in the BuzzFeed video that we mentioned in the introduction told about his experience going through his parents' divorce when he was a teen.
One of the issues that bothered him the most in this situation is his mother badmouthing his father, which he couldn't stand.
Such situations are common during divorce. The feelings that both parties experience are raw, parents are going through a lot of pain and stress, which makes it hard to control the conflict situation with their former spouses.
However, badmouthing your former spouse in front of your children can cause them to feel shame, not to mention the feeling of confusion and disbelief that will make them even more stressed.
Moreover, badmouthing your former spouse in a conversation with your child may have negative effects on the result of divorce.
Lawyers warn that badmouthing a spouse can lead to custody modifications, in the worst cases, one of the parents can even receive a restraining order.
In Tennessee, for instance, making derogatory statements may cause you to be held in contempt of court, not to mention that you will be forced to pay alimony for causing emotional distress to your child and your former spouse.
Divorce is already a painful experience both to you and your child. Don't make it worse for them by losing control over what you tell them.
No matter what situation has led to the divorce, it is the mental and emotional well-being of your child that you should put first.
3. Avoid putting your child in the middle
Although your child is one of the victims of your divorce, it doesn't mean that they should participate in all the situations connected to it.
Many parents make a mistake by involving their children in different negotiations related to divorce. In these negotiations, children are used as mediators, whom parents manipulate to get the outcome they want.
This way parents put their children in the middle, thinking that by doing so they act in the best interest of their children. In reality, they are ruining their child's mental health.
There are 3 common situations when parents put their children in the middle to settle divorce-related disagreements.
Using the child to work out a co-parenting plan.

This usually means that one parent may try to force their co-parenting needs onto their former partner through their children. In reality, however, your child is very unlikely to be the best expert in co-parenting. If you do want your child involved in creating a co-parenting plan, ask their opinion, not force your opinion onto them.

Discussing the former spouse's decisions with a child.

This is connected to the previous point. You won't prove anything and only instill a sense of distrust in both of you.

Asking your child to find out about your former spouse's new relationship.

This is outright irresponsible and childish, but such situations are not rare. Even if your child is still not mature enough to understand why you are doing it, when they grow up, they will realize that they have been manipulated and will lose their trust in you.
There is absolutely no reason why you should put your child in the middle to solve any misunderstandings that you and your former spouse are going through. They will only feel more torn apart and devastated, gradually losing trust in both of their parents.
Also watch: 7 Most Common Reasons for Divorce
4. Don't lie to your children
When going through a divorce, parents usually don't share all the details of the process with their children, and it's a good thing. This way, the divorce does less damage to the child's mental health than it could if they were aware of all the gruesome details of it.
However, sparing the details of the divorce is not the same as lying to your children about how the relationships in the family will change after it.
Consider the following situation.
A father is leaving the family. The family has a child, a girl aged 7. The girl asks her father if he's leaving because of her.
The father says that he will never leave her and will meet her after school every day to walk her home, although, after the divorce, they end up meeting less than twice every 3 months.
You can easily detect a white lie. The father was trying to protect the well-being of the child, however, he failed to live up to her expectations as he was clearly not going to do what he promised.
The girl starts blaming herself for her father's behavior, causing her more stress, and, eventually, problems with her mental and even physical health, as a result of her ongoing stress.
So, be careful about what you promise or what you lie about to your child. The younger they are, the more likely they will take your words literally.
To avoid heartbreak, stress, and depression, as your child starts blaming themselves for the divorce, try to be as honest as possible in your conversations with them.
Your child's feelings matter
Even if you are going through a peaceful and respectful separation, this is still a stressful situation for your child.
You may not share all the details of the divorce with your kid, but both you and your spouse are obliged to take care of your child's emotional and mental health.
So, as you go through the divorce, ask your child how they feel about your separation. Share your feelings as well, but avoid blaming your spouse for this situation.
Your task is to encourage your child to share their feelings and emotions throughout the entire process of divorce and after the divorce is finalized.
Discuss the co-parenting plan, remain respectful, don't put your kids in the middle, and be honest with them.
Remember, however, that you may not be able to fully protect your kids from getting hurt. Children tend to go through their emotions quietly, especially if they are in their teenage years.
In this case, it is important to create an atmosphere of support and understanding and avoid judgment. This will help your child to go through your divorce with minimum effects on their mental health.
Share this article on
Want to have a happier, healthier marriage?
If you feel disconnected or frustrated about the state of your marriage but want to avoid separation and/or divorce, the marriage.com course meant for married couples is an excellent resource to help you overcome the most challenging aspects of being married.
More On This Topic
You May Also Like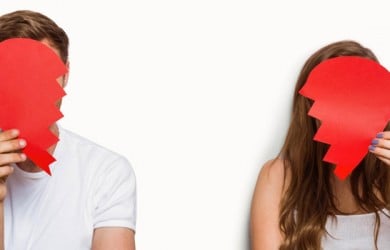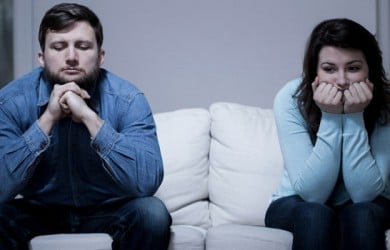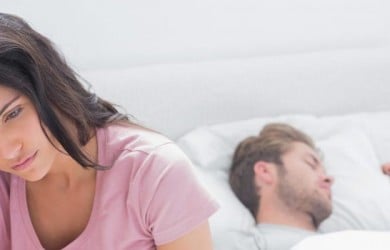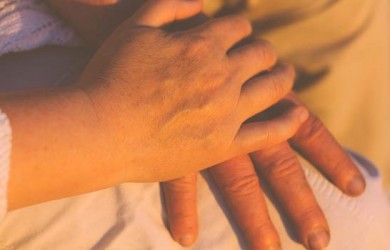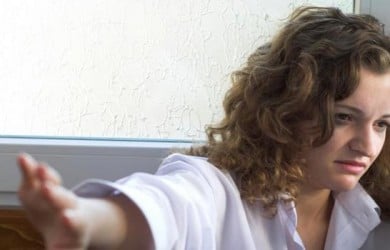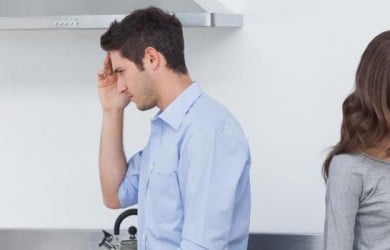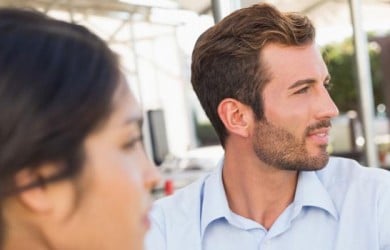 Popular Topics On Marriage Help