How to Handle Kids' Questions About Divorce- 15 Tips
Among the most significant challenges when facing separation and divorce is how to break the news to the children and then how to handle kids' questions about divorce without devastating the child.
Depending on the age, either they are unaware their world will soon be in unprecedented upheaval, or they're already experiencing many unique personal upheavals as a teenager with their world about to be turned upside down further.
Semantics will be comparable, but explaining divorce to a 4-year-old will differ vastly from how parents discuss the topic with their teenagers.
In either situation, while we can attempt to explain the best way to tell kids about divorce in as simplistic terms as possible, the actual conversation couldn't be more severe or more difficult for parents, and the hardest thing a child of any age has to hear.
How can parents tell kids about divorce – An age by age guide
How to tell 5 year old about divorce will be drastically different from the conversation parents share with their teenagers. The questions the two ask will also be vastly unique.
While the priority in the conversation is to be entirely honest, the details of the parental relationship or becoming in any way emotional when relaying the information should be avoided.
Kids assume emotional cues from parents. If you find you cannot handle kids' questions about divorce with a calm demeanor, wait until you can do so. Children need to know that it's okay to feel sad and that you do as well.
No one should internalize emotions, everyone should feel their feelings openly and vulnerably, but you should also be visibly in control since this is a conscious choice and not a decision that you made lightly. Let's look at how to broach the topic for different ages.
Talk to 0 to 5-year-old kids about divorce
In this age group, the way to handle kids' questions about divorce needs to happen with gentleness and simplicity so they can understand. The kids in this age group are entirely centered on themselves, focusing on who will be caring for them regarding how personal relationships work.
When divorce presents to them, the first thought for this child is will there be someone to care for them and that one of their parents will be leaving them because of something they did. Consistent nurturing and maintaining the normal routine by the parent with whom the child will be most of the time is essential.
Related Reading: 

Age Appropriate Ways of Talking to Your Kids About Divorce
Talk to 6 to 11-year-old kids about divorce
Kids in this age group are beginning to develop more feelings and express themselves vocally, especially with friendships they develop when starting school, another new full-time experience. When attempting to handle kids' questions about divorce, it's essential to allow them the opportunity and to encourage their self-expression.
You want to clarify none of this is their fault, nor is there anything either parent did wrong. Instead, the marriage itself was something that didn't work well for the two of them.
As the child progresses in age, there will be attempts to reconcile the two of you. Still, each needs to be firm on that not being an option since the two of you made the right decision together since the marriage was not the best thing for either of you after each of you made many mistakes.
Talk to 12 to 14-year-old kids about divorce
Just as you would if you were not going through the separation and divorce, let the teenager know that you're there for them when attempting to handle kids' questions about divorce. The teenager's world is already typically full of angst thanks to rapid changes with hormones causing mood shifts and agitation.
While the young person will look as though they're pushing you away, it's important to stand firm in their corner without forcing yourself on them or the issues.
They will come when they want to have a conversation; be prepared to be open and speak with sincerity when they do. This age group appreciates being treated as adults.
Some might choose to act out with behavior issues. It's wise to react with solid discipline as the custodial parent, as you would typically before the divorce. This way, the child knows the behavior won't be tolerated.
Of course, your mate will need to back up the consequences on their end to reinforce the example you're setting.
Regardless of the age group with whom you're trying to figure out how to handle kids' questions about divorce, the priority is to do so with honesty, tact, and simplicity. There should be no "candy-coating" at any age. That merely confuses the situation, especially for the little ones.
It's best if you don't express to any of your children that everything will be fine since, in most cases, for them, it's not so much. You also want to avoid playing the favorite parent, instead of concentrating on the loss, the kids, the sadness everyone is experiencing, and how you will help them get through it.
10 questions kids ask about divorce or want to but don't know how to express
When kids are trying to figure out how to deal with divorced parents after having the conversation, they come up with questions for kids to ask parents about the divorce. You can find some of the more challenging questions in this book.
As a parent, trying not to devastate the children is the priority when working out the best way how to tell your kids about divorce with words carrying the capacity for deepening the trauma.
That means being prepared with honest, sincere, and pointed answers that fit your specific situations to questions like these:
Will I need to move?

How will I live with each of you?

Who is leaving? Why do they want to leave?

What school will I go to / Do I get to stay with my class?

When is it happening?

Will you get back together?

Is it my fault?

Why are you

getting a divorce

?

Do you still love us?

What is a divorce?
Some questions kids ask regarding divorce might genuinely come as a surprise to parents going through a divorce. You wouldn't anticipate that a child would blame themselves or question your love for them, but they do. I can attest to that – regardless of age.
It's vital when you open the dialogue about getting a divorce that you begin by telling them it's not because of them in any way and that you love them beyond measure before you say anything else.
How to handle kids' questions about divorce – 15 tips
Each family situation is unique, and it might not be feasible to handle every scenario in quite the same way. Some divorces come based on unsafe circumstances, and in those instances, co-parenting or working together for the child's benefit is simply not possible.
In those instances, it's advantageous to look to a third-party professional for advice on the most constructive methods for helping your child through the process. In a healthy situation, some of these tips might be helpful.
Speaking to the kids
When feasible, come together to handle kids' questions about divorce so each of you will be available for open-ended questions about divorce.

Make sure the dialogue takes place when no one has something else to do. Neither parent should place blame on the other visibly or vocally, and the kids should be assured they are loved and will see both parents as much as they wish.

Don't leave any room for the children to gather

hope for reconciliation

.

Avoid relationship details but be honest that the partnership no longer works for the two of you since each has made too many mistakes.

Discuss the divorce in terms the kids will understand; only details they need to know like where they will live, attend school, etc.
Pay attention when the kids speak
Kids' concerns will be unique; don't assume you'll know what these might be. Prepare yourself to listen actively.

If you aren't sure of the answer, say that but assure them you will find out and then do that from whatever resource – lawyer, therapist, whomever you need to.

In that same vein, educate yourself so you can speak intelligently to your kids about divorce. Find books on the topic, plus find literature specifically for their age group so they can read about it.
Learn from the attorneys precisely what will happen during the proceedings so you can provide truthful information to the children. Let the kids know they will not be asked to make tough decisions like which parent they want to live with or go to court for the trial.
If they have a reason they want to present views, then they deserve a lawyer of their own to represent them.
Set up counseling for the kids with pediatric therapy or also consider a

family counselor

.

If your child or children want to discuss things privately, maintain that confidentiality unless their safety requires you to divulge the information.
Speak to others about the divorce
The childrens' teachers need to learn about the divorce from the two of you so they can pay attention to any behavioral changes that can be addressed right away. Check out this

guide

on supporting kids during a divorce. Teachers would be an ideal addition to the support system for a child.

Avoid using the kids to vent with. It would be best if you only used close friends or family as confidantes.

When discussing the divorce, make sure the kids are elsewhere, so they are not privy to negative comments even if you're on the phone. You might not believe they're paying attention, but they hear what you're saying, especially if it's about the other parent, especially the little kids.

It's not appropriate to bring new partners around the kids before the divorce is final. It's genuinely wise to wait until you've dated someone for a while and consider the partnership longer-term before

exposing the kids to a new relationship.

Dating should move slowly from the point of divorce. Kids won't be particularly accepting of new mates. Don't rush into it if there's any notion of moving in together or potential for marriage.
While adults might have known the marriage was in trouble for a while and knew divorce was in the cards, it was likely a surprise for the kids even if they saw the contention.
How much information should I give my child about the divorce?
When the two of you are figuring out how to discuss divorce with your child, especially in the beginning stages where separation occurs, you'll need to discern how much is appropriate to tell your kids specifically. Part of making that decision will be understanding how a divorce is going to affect them.
Little ones will need minimal details handling an easy explanation much better, while an older child will probably have more questions for which you'll need to be prepared.
Kids will want to know the specifics but spread this information out over a few discussions instead of overwhelming them in one sitting. They'll need to know some things right away like where they will live if they will attend the same school, vital information for their world.
Regardless of the amount of detail you decide to share, the information should be genuine, full disclosure with complete honesty.
Activities for helping children deal with divorce
Parents find it challenging trying to find ways how to explain divorce to a child, but the conversation will be a small component of what will drastically impact their kid's life.
That means there need to be plans beyond the discussion to cope with those emotions and the changes occurring. Here's a study that will show parents how to help kids cope with separation and divorce. Some activities that will also help include:
Related Reading: 

9 Guidelines for Helping Your Child Deal with Divorce and Transition Smoothly
Most kids enjoy putting their emotions into their art. Provide plenty of construction paper and other supplies and then encourage their material by opening a dialogue about the divorce so they can put their feelings onto the paper if they don't want to participate in the conversation.
Once the art is complete, ask the child to share their piece and explain what it means with your attentive support.
You can find many children's age-appropriate books on divorce at local bookstores or online that you can shop alongside your kids for titles that look appealing to them.
You can read them together, or they can do so alone and share with you once they finish the books' premise and if there is anything they want to discuss.
You can also provide some stapled paper to create a book on the topic that can be shared once finished if the child so desires.
Sit down and listen while your child does the talking. Ask an open-ended question about the divorce, and then be prepared to actively listen to everything the child has to say and answer any questions honestly and pointedly.
Make sure there's nothing scheduled, no possibility for interruptions, and that you're in a quiet place, so everyone feels safe and comfortable in expressing themselves.
Check out this video about talking to children about divorce:

Final thought
Divorce is difficult for adults to go through. It's stressful, and we worry about the kids, but we don't know the genuine hardship it has on our kids or what goes through their minds until the questions come, and then it's, "Wow!"
We don't realize the impact we have on our children and the trauma we can cause. They're so fragile. Before you break the news about what you're going through, let them know what they mean to you and the value their place in your life has.
Share this article on
Want to have a happier, healthier marriage?
If you feel disconnected or frustrated about the state of your marriage but want to avoid separation and/or divorce, the marriage.com course meant for married couples is an excellent resource to help you overcome the most challenging aspects of being married.
More On This Topic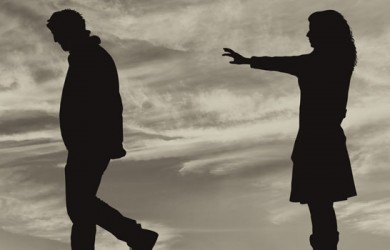 You May Also Like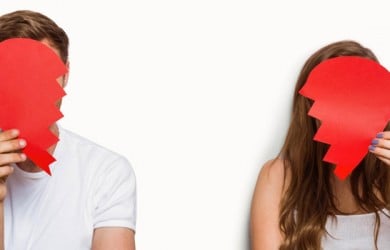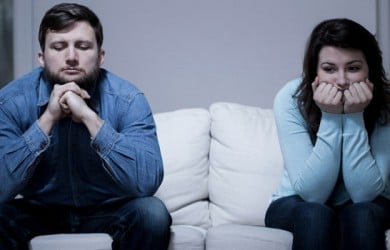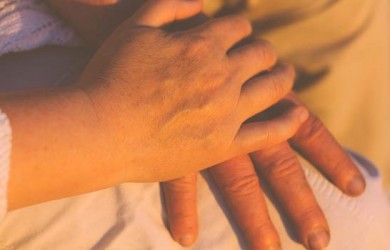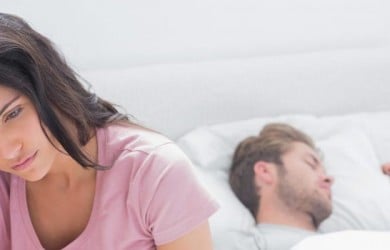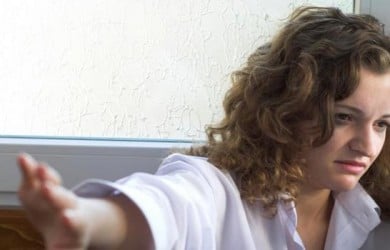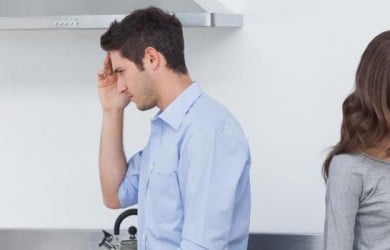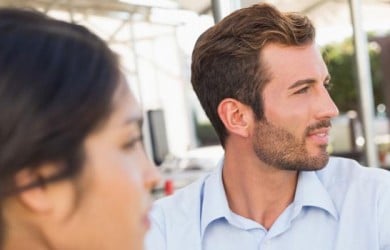 Popular Topics On Marriage Help