How and Why You Should Protect Your Money in a Divorce
Financial issues are one of the most common reasons why married couples
choose to get divorced
, and money is also one of the key concerns that people face as they begin the divorce process.
So, how to prepare for a divorce and how to protect your money?
Protecting yourself in a divorce, and handling divorce and money matters is no easy feat.
Stay with us, as we offer you actionable advice on how to protect your money during divorce, and steps to take when preparing for divorce.
How to financially prepare for a divorce
Anyone who is planning to dissolve their marriage will want to be sure they have the financial resources they need to support themselves and their family after their marriage has ended, so it is important to take the right steps to protect your money and your financial stability before and during the divorce process.
Ownership of money and assets is one of the largest legal issues to address during divorce, which is why it is crucial to secure representation from a skilled and experienced divorce lawyer.
Whether you are planning to get married, wish to protect your money, the amount you have earned during your marriage, or have already begun the divorce process, taking the right steps with the help of an attorney can ensure that you will be prepared for success once your divorce is complete.
The expert guidance and prudent decision making is much required to get the right advice on how to protect assets from divorce.
To protect your money, it is also critical to seek legal advice on how to avoid the common pitfalls during the divorce proceedings.
This begs the question on the topic of how to protect your money, assets and consolidate a comfortable position financially and why is it important to protect your money before beginning the divorce process?
Contrary to what many people think, divorce will not necessarily mean that a couple has to divide everything they own in half.
While some states, known as "community property" states, require divorcing spouses to divide their marital assets equally.
Others use the principle of "equitable distribution," which states that assets should be divided fairly without requiring a 50/50 split.
It is important to note that this division applies only to marital property, or money and assets a couple earned or acquired while they were married.
If either spouse owned assets (including money, a house, or other forms of property) before getting married, these are non-marital assets that will not be divided between spouses.
However, there are some situations where marital and non-marital assets can become commingled or mixed, such as when money owned by one spouse is transferred into a joint account.
This may result in non-marital property being converted into marital property, causing a person to lose some of the assets they earned or owned before the marriage.
Protecting assets before marriage
One of the best steps you can take to protect your money during divorce is to create and sign a prenuptial agreement, or "prenup," before you get married.
This type of legal agreement can make decisions about how assets will or will not be divided in a potential divorce.
If you are going into your marriage with significant assets or property that you want to protect, your prenup can specify which assets will remain non-marital property in the case of divorce.
To protect your money, you need to efficiently bulletproof your prenups.
One of the steps to prepare for divorce and protect your money is making fair and reasonable full disclosure to each other of your financial information, while making your prenuptials.
Your prenuptial agreement can also include decisions about whether spousal support (alimony) will be paid by one spouse to the other following divorce, which can help you make sure you will be able to maintain financial stability if your marriage ends.
A postnuptial agreement can protect assets during marriage
Similar to a prenuptial agreement, a postnuptial agreement or "postnup" can be signed after you are already married.
This type of agreement can specify what assets are considered marital or nonmarital property, make decisions about how certain assets will be divided, and state whether one spouse will pay spousal support to the other.
A postnup can be beneficial if you have founded a business or professional practice during your marriage and want to make sure your business will survive a potential divorce.
You can also use a postnuptial agreement to make decisions about what will happen if your marriage ends because of infidelity or to protect certain assets, such as your family home, from debts or liabilities incurred by one spouse.
Opening your own accounts during divorce
As you prepare for your divorce, you will need to take steps to establish your financial independence, and one of the first things you should do is create separate bank accounts in your name.
These may include a checking account where you can deposit your income and pay expenses, as well as a savings account where you can keep a "nest egg" that can be used to cover the various costs involved in your divorce and provide you with much-needed money in your post-divorce life.
You may be able to transfer money before divorce or get funds from joint checking or savings accounts into your personal accounts, but you should be sure the amount you withdraw is reasonable and that the withdrawal will not cause financial hardship for your spouse or your family.
If the accounts you share with your spouse are used to make rent or mortgage payments, pay utility bills, or cover other expenses, you should be sure that these accounts will have enough funds to cover ongoing costs.
In most cases, it is best to consult with your attorney before making withdrawals from joint accounts or using marital funds for personal purposes.
You will likely face a great deal of scrutiny during the divorce process, and you could face consequences for improperly using money that is considered marital property.
Establishing credit during divorce
Just as the assets you acquire during your marriage are considered marital property that must be divided with your spouse, the debts you have incurred while married will also need to be addressed, and both spouses will be responsible for repaying them.
To ensure that one spouse does not create debts that the other spouse will be responsible for, you may want to cancel or freeze any joint credit cards.
If possible, you should pay off the balance on any of these accounts and close them.
You will also want to establish a credit record separate from your spouse.
This will help ensure that you can receive loans or credit cards in your own name in the years following your divorce.
Opening new credit cards, making purchases using these cards, and paying off the balances each month will help you establish a credit history and increase your credit score.
Understanding the value of your marital property
To ensure that all of your marital assets are divided fairly, you may need to perform appraisals of different types of property and establish the monetary value of what you and your spouse own.
This may include working with real estate professionals who can determine the market value of your marital home, accountants who can perform a business valuation of family-owned businesses, or appraisers of jewelry, artwork, or other valuables.
With a complete understanding of how much your property is worth, you can be sure your financial interests are protected when making decisions about how to divide your assets.
Dividing retirement accounts and pensions
In many cases, retirement savings in accounts such as 401(k)s or IRAs or pension benefits that a spouse is eligible to receive represent a significant portion of a married couple's assets.
Contributions to these accounts or benefits earned during a couple's marriage will typically be considered marital property, and determining how to divide these assets during divorce can often be a complex matter.
If you need to divide retirement accounts or pension benefits with your spouse, you will want to use a Qualified Domestic Relations Order (QDRO) to do so.
This type of order allows funds to be transferred between spouses without being required to pay taxes, and it will ensure that you will not need to pay any penalties for withdrawals made before reaching retirement age.
Your attorney can help you create a QDRO that will properly address the division of retirement assets.
In some divorce cases while you struggle to protect your money, a spouse may attempt to conceal money or property from their former partner to avoid having to divide these assets.
This can be done in a variety of ways, including hiding cash or valuables in a secret location, transferring money to friends or family members, or misreporting the profits earned by a family-owned business.
A person who attempts to hide assets can face consequences during divorce, so if you believe your spouse is attempting to conceal marital property, you will want to work with your attorney to address these concerns and seek legal advice on how to protect your money and get a full and fair disclosure of any disguised or hidden finances, or assets.
In some cases, you may be able to work with a forensic accountant to discover any assets that have been concealed and ensure that all of your marital property is divided fairly.
Also watch: 7 Most Common Reasons for Divorce
Protecting assets from dissipation during divorce
Another concern you may face alongside, how to protect your money during divorce is the possibility that your spouse may intentionally destroy your personal property or waste marital funds.
This is known as dissipation of assets, and it may involve a spouse spending money while pursuing an extramarital affair, using marital assets to make lavish personal purchases, or wasting funds on a gambling or drug addiction.
A spouse who has wasted marital assets may be required to reimburse the marital estate for the dissipation, and a person may also be required to repay their spouse for non-marital property they have destroyed.
If you believe your spouse has committed asset dissipation, you should work with your attorney to gather evidence of this wrongdoing and ask the court to address these matters when dividing marital assets.
Protecting your rights and financial interests during divorce
The decisions made during your divorce can have a huge impact on your ability to meet your needs going forward.
By working with an experienced family law attorney, you can take steps to protect yourself financially.
Whether you need to create a marital agreement well before divorce ever becomes a possibility, ensure that your assets are protected as you prepare for divorce, or address illegal actions by your spouse that affect your finances.
Your attorney can explain your legal options and help ensure that you will have the financial resources you need in the years to come, and protect your money.
Share this article on
Want to have a happier, healthier marriage?
If you feel disconnected or frustrated about the state of your marriage but want to avoid separation and/or divorce, the marriage.com course meant for married couples is an excellent resource to help you overcome the most challenging aspects of being married.
More On This Topic
Recent Articles
You May Also Like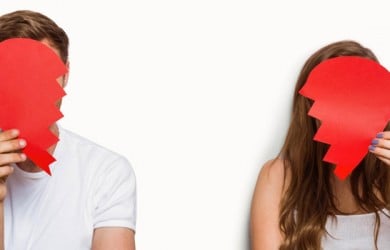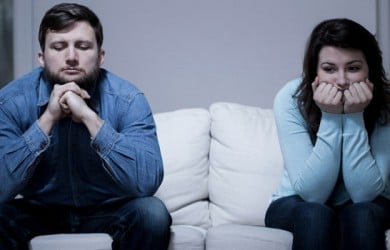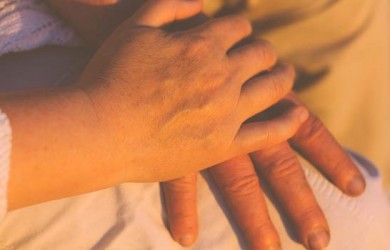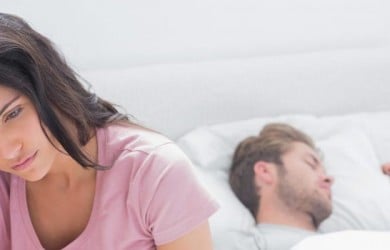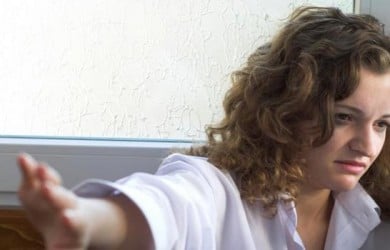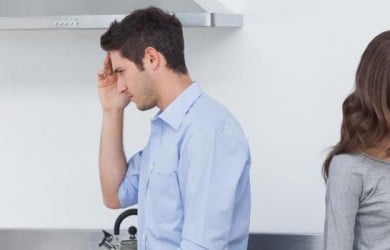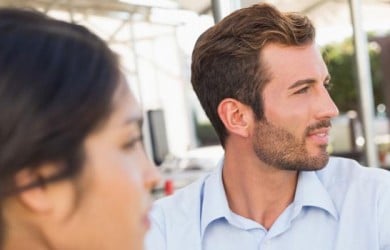 Popular Topics On Marriage Help