How Do I Protect Myself in a Divorce? a Useful Guide
No one goes into a marriage expecting a divorce. Divorce is a stressful situation even if you were the one that filled for it. It instills fear in people and can make them do unwise and otherwise uncharacteristic things. In case you are the one that rang the divorce bells, you can have more time to prepare and protect yourself.
On the other hand, if your partner served you with divorce papers, you can be caught off guard. In both cases, you should ask yourself "How do I protect myself in a divorce"?
Regardless of whether you were the one asking for the divorce or your husband was, there are some things you can do regarding the puzzle of "How do I protect myself in a divorce?"
Lincoln once said, "If I had five minutes to chop down a tree, I'd spend the first three sharpening my ax." If you were to apply that metaphor to the situation of the divorce, how would that affect your approach to it? Continue reading to hear tips on how to safeguard yourself and answer the question "How do I protect myself in a divorce"?
Don't make any rash decisions
Divorce is a time of vulnerability, overwhelming feelings of anger, sadness or fear that can influence your thinking process.
What you might do during the divorce can differ significantly from your reactions in a calm and content state.
For this reason, give yourself time to process the emotions before making any significant changes in your life, like moving to a different country or changing the job. Supposing you do need to make fast decisions reach out to your friends to help you make the best decision with the information you have at the moment.
There is no perfect decision, there is just a good enough one based on the knowledge you have right now.
Everyone can be smart in the aftermath, but be smart beforehand. Rely on important other you trust to act as your sounding board and help you make the best decision for you and your children.
Be careful in creating a co-parenting plan
Apart from the question "How do I protect myself in a divorce?" child custody is another major concern.
One of the most important arrangements will revolve around child custody. Do you share custody equally, how often will you rotate children staying with each of the parents, who gets which holiday, etc.? This can make your head hurt and your heart, too. Take time to think things through as it will be one of the most impactful decisions you make.
Talk to your children to hear their opinions as this agreement will affect them too.
Avoid badmouthing your soon-to-be-ex, since one can be an ex-partner but never an ex-parent.
Put your kids first
Besides "How do I protect myself in a divorce?" one of the very first questions you need to also address is "How do I make sure my kids are safe and undergo least possible emotional duress?"
You didn't fantasize about being a single parent when deciding to have children, for sure. However, now you are about to start this journey, and you should know that you can raise happy children even though their parents had a divorce.
Although divorce is stressful for them, there are things you can do to help them bounce back faster.
Talk to your children, so they would understand the break up is due to your relationship with your partner, not due to something they did or didn't do.
They need to feel loved, heard and know it was not their fault. If you find you don't have the capacity to talk to them during this time, it is best to find support for them. This could be another family member or even a professional. There will be time for you to talk to them when you are ready and you can speak from a place of forgiveness instead of resentment.
This is one way you are protecting them and yourself at the same time.
Mind the accounts and passwords
Does your partner have access to your email, facebook or bank accounts?
If the answer is yes, you might want to think about changing the passwords to your email and social media accounts at least.
When you talk to others to vent, some of the things you write down can be interpreted as threats and be used against you.
Even though you never intended any harm and were simply speaking out of anger, the judge might not perceive it that way or your ex for that matter. The less of a threat you pose the less likely your partner is to consider the offense.
Surround yourself with support
The more connections you have through this period the fewer scars you will end up with. Good friends can help you remain sane, positive and find something humorous in this situation. Granted, you might not feel like laughing, but when you do they will be there.
They will be there when you feel like crying or screaming too. Reaching out will help you heal and realize you haven't lost every emotional support. Consecutively, this will help you recharge and have the capacity to be there for your children or the very least prevent you from venting to them.
Aks and listen to others with similar experience
Do you have someone who experienced a divorce? What are their experiences like? What can you learn from their mistakes so that you bypass them? Talk to them to understand what steps you can take to feel more protected and safe.
They might be able to enlighten some of the problems you would never anticipate on your own. Ultimately, if you do not know anyone personally, find social media groups that can provide similar support.
Store up money
During the divorce, your expenses will increase, and it is a good time to start paying a closer look at your finances.
At this time you want to limit your expenses at the minimum and avoid any rash spending of immense amounts of money.
Calculate your income and expenses to evaluate your situation better and make a plan going forward.
In case you maintain a stable financial situation you can relax and seek to save up some money. If you realize you can't fund your expenses, you need to give some thought on how to prevent financial ruin. Conceivably taking more hours at work or selling some of the items you don't need could bring some extra cash to patch things during the divorce.
Share this article on
Want to have a happier, healthier marriage?
If you feel disconnected or frustrated about the state of your marriage but want to avoid separation and/or divorce, the marriage.com course meant for married couples is an excellent resource to help you overcome the most challenging aspects of being married.
More On This Topic
Recent Articles
You May Also Like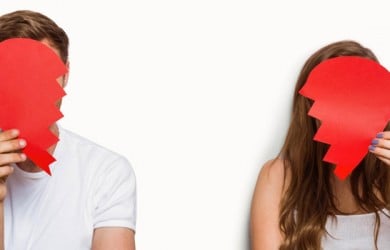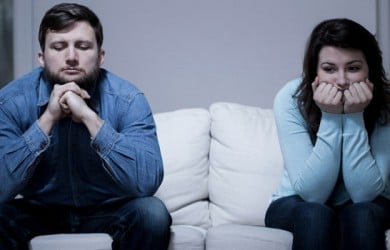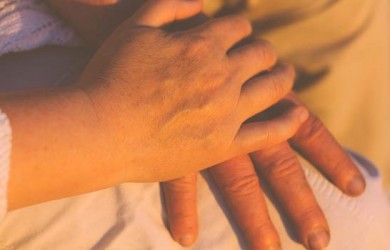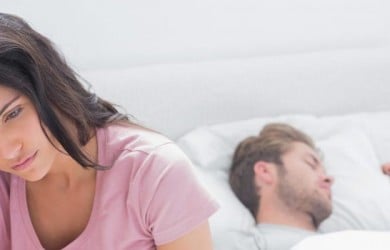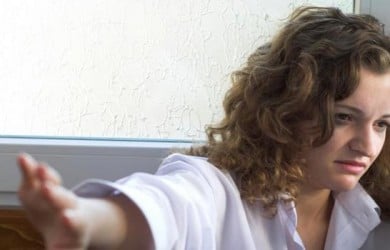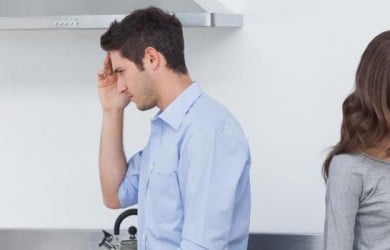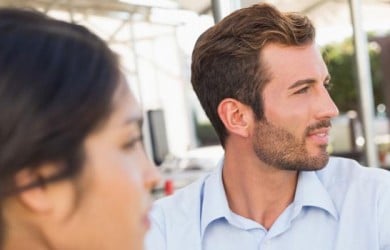 Popular Topics On Marriage Help