My Marriage Was on the Rocks and I Didn't Even Know It
We all love the idea of love—but real love is different. It's messy. It's complicated. It changes over time.
And even if you love someone, it doesn't mean that love will be enough to sustain your relationship for life and not let a marriage on the rocks.
When we get married, it seems like there are a million possibilities. But, unfortunately, divorce is also one of those possibilities, which we conveniently tend to overlook. And, the current divorce rate certainly doesn't make us proud.
So, how do you know when your marriage is over? Or, how to identify your marriage on the rocks?
You do not have to overthink or imagine things even if they don't exist. But, you certainly need to be adept at identifying the signs your marriage is over.
By identifying the signs your marriage is failing, you could take the necessary steps to save your marriage.
Or, when you realize your marriage is over, you could decide to walk away and end the relationship gracefully rather than merely dragging it for no reason.
If you have been wondering how to know when your marriage is over, read on for real-life experience to help you identify when your marriage is on the rocks. These signs of marital problems can help you to tackle your own and decide on the necessary course of action.
A real-life experience
Sheri knows the signs of marriage problems all too well. Sheri married a man she considered her best friend because that's what she thought she was supposed to do.
"We loved being together. We laughed a lot. There was so much I loved about him. We really complimented each other."
Everyone told her that they were meant to be, and she believed them. It seemed natural that they would take the next step and get married.
But their future life together wasn't what she expected married life to be like. Her husband, who was in the military, was deployed to Iraq, and she spent a lot of time alone or with her family.
He was gone so long, and he even missed the birth of her first child. Sheri and her new husband didn't have that critical time to create an excellent foundation to develop their relationship.
Later, when he was home, things seemed great. He was glad to be back, and she was happy to have someone to lean on. They had to sort of start from the beginning with their relationship, while at the same time figuring out how to take care of a baby.
Things were hard, but they did their best. On the outside, people saw them as a model family. But they didn't realize that something was brewing below the surface.
These were the first marriage failing warning signs. But, nobody wanted to think on the lines of marriage on the rocks.
Sheri was the type of person who faced challenges head-on, but she was so unsure of herself as a mother. Over the coming years, they added two more children to their family, and by the time their third baby came, Sheri was utterly overwhelmed.
She expected her husband to be there for her physically and emotionally, but time revealed that he was always out of the house, or he was emotionally checked out. She chalked him being tired up to working too much.
After all, it hard to identify a marriage on the rocks!
Things change gradually
But, things were changing for them. Although they were unaware, it was a marriage on the rocks for them.
The changes were gradual at first; her husband would say off-hand comments every now and then. He was having horrible nightmares and flashbacks that at first seemed like no big deal.
But then things became more intense. This further grew up to strange behaviors and emotional abuse of Sheri. It was clear that something was off with her husband. When she would talk to him about things, he was defensive.
"I thought we would get past it," she said. "Because that's what married couples do. Plus, we obviously still loved each other." Except despite working on their marriage, things didn't get better.
When you're in it, though, you don't always see what's right in front of your face. Plus, when you put so much work into a marriage, it's hard to think of just walking away.
As Sheri explained, "My marriage was on the rocks, and I didn't even know it."
Unfortunately, her husband was suffering from PTSD.
It is not easy to give up
It took years for both of them to face the fact that their marriage was on the rocks.
Once Sheri and her husband put the pieces together, and both realized the reality of the situation—which was half the battle—now they needed to figure out to deal with it.
After going in circles for months, it was clear that her husband wasn't interested in going to counseling or changing his behavior to make married life better.
"It was then that I finally faced the fact that my marriage could possibly end." When Sheri first had that thought, she felt like a failure. She refused to accept the idea.
So Sheri still hung on for as long as she could. She just wanted to make sure that she put every last effort into it. She tried to give him enough time to change.
Nothing changed despite all the efforts
Their marriage was not the fun-loving relationship it was when they were dating. Sheri wanted out, though she didn't realize it all at once—it came on gradually. She found herself making changes in her own life that would allow her to be on her own.
"We upgraded our van, and my husband agreed just to have it in my name. We talked about moving to another state, so I packed up and told him I'd go scout out apartments. I left and never came back."
While she was sad that things ended, it seemed a natural progression at the time. They settled out of court for just about everything, and they have a custody arrangement that has worked really well for their situation.
"When you know your marriage is over, it hurts a lot. I lost something that could have been great," she said. "But you can't change the other person."
You can watch this video to identify the top six reasons why your marriage is falling apart:
Final thoughts
In this story, Sheri failed to recognize the marriage problem signs at the inception. Not just her, but, anyone can fail to identify the glaring signs of marriage on the rocks.
Everybody's situation could be different, but many of you might be conveniently ignoring the signs that your marriage is over or your marriage on the rocks.
You must, by all means, try to save your marriage and work to improve your relationship. But, if you see the signs a divorce is imminent, you must prep yourself up and take the necessary action to save yourself from the agony of a failed relationship.
Share this article on
Want to have a happier, healthier marriage?
If you feel disconnected or frustrated about the state of your marriage but want to avoid separation and/or divorce, the marriage.com course meant for married couples is an excellent resource to help you overcome the most challenging aspects of being married.
More On This Topic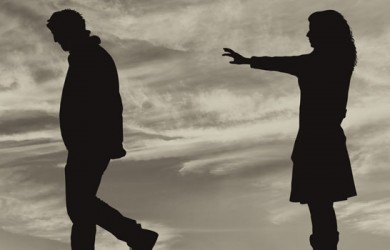 You May Also Like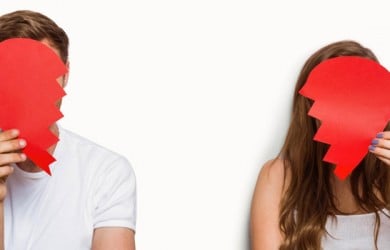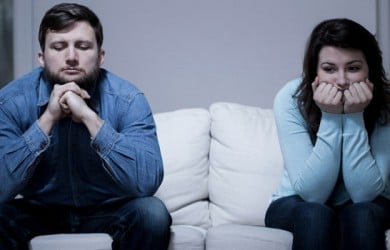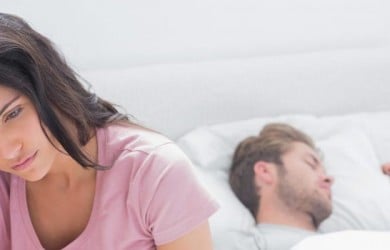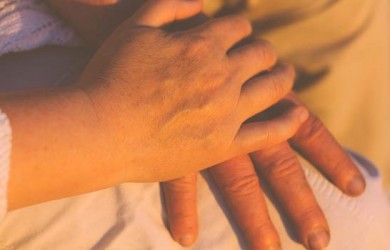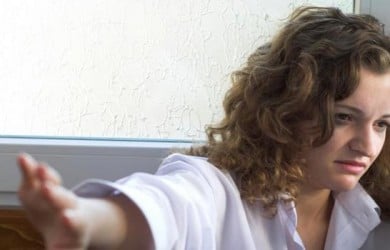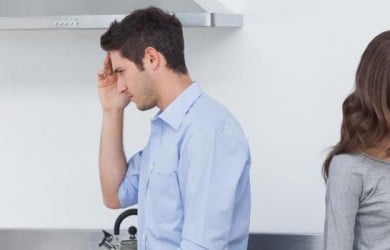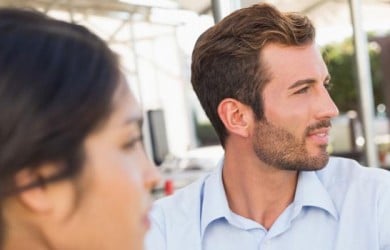 Popular Topics On Marriage Help