What All You Need to Know about Marital Settlement Agreement
Undoubtedly one of the most challenging experiences in a person's life is going through a divorce. The process and experience of divorce can be extremely overwhelming.
It's nerve-wracking and upsetting to end your marriage. Divorce in itself can be a significant stressor in one's life.
When navigating through the divorce process, you will come across a plethora of legal documents. The marital settlement agreement is one of the most important documents you'll be working on through the divorce process.
When it comes to the marital settlement agreement, there is a lot to uncover and remember. It is, after all, the most critical document that your attorney will draft.
A question like "what does MSA mean in divorce?" is important. What to ask for in a divorce settlement agreement must be answered before proceeding with an MSA divorce.
If you're about to divorce your spouse, it is imperative that you completely understand everything there is to know about the marital settlement agreement.
Related Reading: How to Negotiate a Divorce Settlement with Your Spouse
The marital settlement agreement: An introduction
To understand the terms of the divorce settlement, the very first thing you need to understand is: what is the marriage settlement agreement?
The marriage settlement agreement (MSA), also called the property settlement agreement, is the most critical document you'll handle throughout the divorce process.
Your divorce attorney will draft this. The MSA is a comprehensive document covering various terms of a divorce settlement.
When drafted and signed by both parties (the spouses), the marriage settlement agreement is a binding contract. This binding contract defines and describes every term of the divorce.
Depending on the type of issues in your marriage, the MSA is drafted to address them in the divorce.
For instance, if you and your spouse are property owners, the property distribution will be delineated in detail in the MSA. All the terms covering spousal maintenance will be clearly outlined in the marital settlement agreement for alimony.
If you and your spouse have a child or children together, then child custody and support, parenting plan and time, and everything related to your children will be covered by the MSA.
When you and your spouse have signed the marital settlement agreement, this legally binding contract goes into effect immediately.
Exploring the purpose of a marital settlement agreement
As already mentioned, the very idea of ending your marriage can be extremely stressful and intimidating. On top of that, hiring an attorney and divorcing a spouse is equally stressful.
These are trying times.
This is where the MSA comes into the picture. The divorce process can be extremely time-consuming and stressful, especially in court. A marital settlement agreement in such situations is beneficial. It can significantly speed up the entire divorce process.
Divorce settlements are something that is very strongly encouraged by the judiciary system. The courts highly favor settlements through the marriage settlement agreement because divorce cases can be settled quickly and efficiently. This, in turn, is great for freeing up the court's calendar.
Apart from the stressful and time-consuming nature of a full divorce trial in court, there's another critical part of any marital settlement agreement.
It's important to remember that any qualified family law attorney can efficiently and accurately draft MSA. Such attorneys can easily present the innumerable advantages of negotiating with your ex rather than going to court.
A complete divorce trial in court is also costly. It's not cost-effective. So, it's just way better to opt for a settlement outside court with a qualified family law attorney. It'll save you from stress, time wastage, and money wastage.
The most critical advantage of opting for a settlement proposal divorce is that an MSA can equip you with some control and power.
In case of settlement, you and your ex have a lot more control over the divorce terms. If taken to court, you relinquish that control. The judge makes every decision on your behalf.
This is the difference between a marital settlement agreement vs. divorce decree.
Marital settlement agreement: What you should know?
To reap the advantages of opting for a marital settlement agreement instead of a full divorce trial in court, it is imperative to know the content of a marriage settlement agreement.
It would help if you were well-versed with the marital settlement agreement checklist so that you can exercise proper control and power in the divorce.
When you're collaborating with your family law attorney in drafting your marital settlement agreement, it is vital to consider every piece of your married life. Not only that, but it's also equally important to prioritize your family's requirements post-divorce.
Related Reading: Post Divorce Advice That You Must Know to Live Happily
These are the key items of a marital settlement agreement:
1. Alimony
Firstly, it's important to address whether there is any alimony involved in the settlement. Questions such as whether there's a need for paying alimony, duration of alimony, the alimony amount, continued health insurance coverage, etc., should be addressed and answered while drafting your MSA.
Related Reading: What Is Alimony? Rules and How Does It Work?
Circumstances where the alimony needs to be reviewed or ended must also be identified.
Before you move ahead, check out this video on spousal support and alimony:
2. Children
When it comes to children, there's a lot that needs to be thoroughly addressed and covered when you prepare your marital settlement agreement.
It's important to decide whether the partners want joint legal custody of the children involved. After that, these are some of the key things that must be covered under the child support settlement agreement:
Parent of Primary Residence

Parent of Secondary Residence

A parenting plan that includes the regular schedule and the holiday schedule (including school breaks and vacations).

Access to medical records and overall health-related records

Access to school records

Right to be involved in the school functions and events (excluding extracurricular activities)

Special issues or circumstances surrounding child

Child support

Private school costs and tuition

Health insurance

Life insurance

College

Emancipation
Related Reading: Everything you Need to Know About Child Support
3. Assets and debts
Another vital aspect covered by a marital settlement agreement is the assets and liabilities of both parties involved. The agreement has to identify every debt and asset and allocate the same. This includes:
Real estate
Mortgages
Lines of credit
Credit cards
Retirement assets
Timeshares
Investment property
Home equity loans
Employment provided assets
Ownership interests in business
Student loans
Jewelry
Stocks and bonds
Vehicles
Related Reading: Sample Property Settlement Agreement
4. Tax issues
The marital settlement agreement must also cover tax issues. These include issues such as tax credits, dependency deductions, rebates, and various other pertinent tax considerations.
5. Documents required
The marriage settlement agreement also clearly outlines the documents required for the divorce process. Some of the most important documents have been listed as follows:
Financial statements include credit cards, bank accounts, pensions, retirement, loans, etc.
Wills
Business account records
Tax returns
Trust documents
Every bill related to one's children and home
Title as well as the deed to the house
6. Other issues
Other issues such as name change, child abuse, domestic violence, attorney fees, etc., are also covered by the MSA.
An example of a marital settlement agreement
It is imperative to be very well-informed regarding the information covered under your marital settlement agreement. Negligence can lead to unfavorable consequences.
Here is an example of a marriage settlement agreement (unpublished legal opinion) where negligence led to unfortunate consequences.
TLH and MH, a couple who had been married for 21 years, had decided to end their marriage, and they both signed a marriage settlement agreement that included alimony.
The basic agreement was MH would pay $500 per week as alimony to TLH, and their shared house was in foreclosure. As a result, TLH would ultimately have to move out. When she would move out, the weekly alimony amount would increase to $700.
But there was an additional provision for alimony. According to this provision, if TLH would cohabit or marry, MH wouldn't be liable to pay alimony.
With the continuation of the foreclosure process, TLH moved in with her sister, and MH stopped paying alimony as it complied with the additional provision for alimony payment.
As TLH didn't thoroughly look into the details of the MSA (especially the terms and conditions for alimony payment), she had to comply. She didn't receive alimony from MH. This is a marital settlement agreement example of how negligence from an individual's end can lead to unfortunate consequences.
Related Reading: 

Examples of Pre-Marriage Agreements and Verbiage
Marital settlement agreement: What happens after this agreement?
One of the main reasons courts strongly favors a marital settlement agreement over a full divorce trial in the court is the efficiency and time-saving benefits of an MSA. After both the parties involved sign the MSA, it is effective immediately.
Once you and your ex have signed the marital settlement agreement, you don't have to wait for your divorce to get finalized to start following the conditions and terms of the marital settlement agreement!
Conclusion
Divorce is difficult. But it's important to be cautious and well-informed when navigating your way through the divorce process. Feel free to refer to the points mentioned above to have a comprehensive marital settlement agreement.
Share this article on
Want to have a happier, healthier marriage?
If you feel disconnected or frustrated about the state of your marriage but want to avoid separation and/or divorce, the marriage.com course meant for married couples is an excellent resource to help you overcome the most challenging aspects of being married.
More On This Topic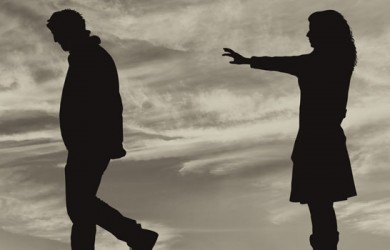 You May Also Like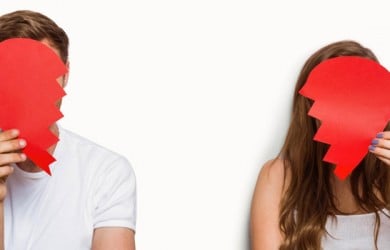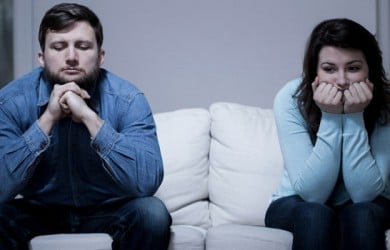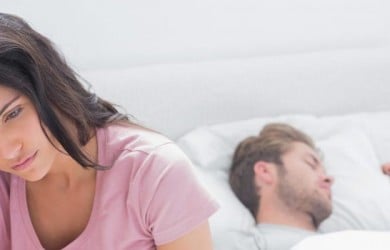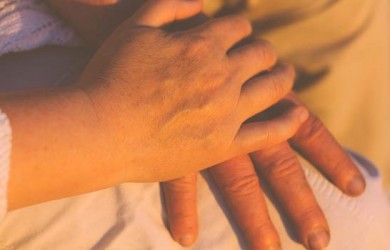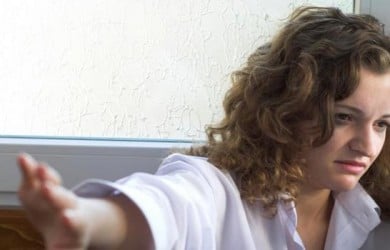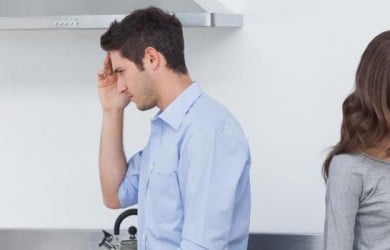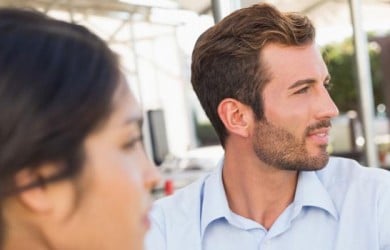 Popular Topics On Marriage Help