Is There Life After Divorce for Women
A lot of women gave up their dreams and career to raise a family with a man they love. It is not necessary, but a lot of highly educated women do it because they understand that childrearing is just as important as their own careers.
A modern woman might frown upon some of her peers that sacrificed their dreams and education to be a full-time homemaker. Since they are able to do it while being a career woman at the same time. The truth is, not everyone is the same, though all women are capable of it, that doesn't mean all women want to prioritize their career.
The problem lies in the difference between dreams and reality. Just because there are women who want to dedicate their lives as a loving wife and a good mother, that doesn't mean their marriage won't end in a divorce.
It takes two to tango as they say, and if one is not dancing, it will still be a shoddy performance. Marriage and life after divorce become a shattered dream.
What divorce does to a woman
There is no general template of what happens to a woman after a divorce.
There are others who quickly move on, find another lover, and move forward. There are others who feel their entire world came crashing down on them.
Life after divorce for women is not complicated. Messy litigation aside, it's all about rebuilding their lives, some are better than others in that regard. Then again, the same can be said about building it in the first place.
Life is about a cycle of ups and downs. But a lot of people, men and women, alike can't get themselves out of a rut. So what is life after divorce for women and men? It's up to the individual.
Divorce ruins all your future plans and dreams. No more growing old together in the same house you built like in the movie Up. All of those dreams are gone. It's time to re-evaluate what is lost and what they still remain.
Children are the most important factor after divorce. Before you even consider how to rebuild your own life, consider how much you affected theirs.
Older children can adjust easier and more likely to understand the situation than their younger siblings. Old or young, they still need to go to school (preferably the same school) and spend on their daily needs.
Emotional trauma needs to be addressed, but the more pressing problem is money. Now that you are divorced, putting food on the table is no longer a shared responsibility, it rests squarely on your shoulders.
Take care of Alimony and Child support, if you can put them in an interest-bearing trust or other investments that can make money (Such as bonds) and use the interest for the children, you will just have to take care of yourself.
What smart women do after a divorce is to secure their child's future by increasing their own personal self-worth.
Contemporary society no longer looks at single mothers as "used goods." But that doesn't mean that you should let yourself go and blame "others perception." for entitlement. You still have to work on making yourself marketable, both as a woman and as a breadwinner.
Life coach tips for women after divorce
Life after divorce for women is no different than life after University, except with a kid. You have to plan ahead, pamper yourself, and put yourself out there with hope and confidence.
A lot would complain about how kids are taking up their time, they have gained more than a few pounds, and other excuses. A smart woman would know that each and every one of those obstacles are just challenges to be conquered. Reach out to your friends and family for support. They would be glad to take care of your kid for a few hours while you do your thing.
Make sure you plan accordingly and don't overextend yourself. Pick only battles that you can win, and are worth your time. Remember that you can't leave your kids with friends and family forever. If need be, there are babysitters and daycare, but you will need to spend money on it.
It's hard to mention specifics, that depends on your skills, experience, and interests. Here's an example, a housewife with two kids were estranged by the man after he found someone new. The mother loved baking sweets for her friends, children, and herself and gained a bit of weight. She resolved to go on a diet and started making low-carb pastries.
She sold them online while losing weight. Her low-carb business flourished and expanded into a healthy option catering service while regaining her pre-marriage body.
In two years, she got back her youthful glow, body, and is making money running her own shop. She didn't have to do additional training other than converting skills she already possessed into the health and fitness niche to benefit herself and others.
Also watch: 7 Most Common Reasons for Divorce
Life after divorce for women over 40
Realistically speaking, a woman will get to an age where regardless of what they do, they will never be able to regain their youthful glory. 40 is just a symbolic number and not a rule. It may come earlier and later for others.
If that's the case for you, then plan on how to reinvent yourself. Since a hot fresh teen is out of the question, A sophisticated lady is your only option. There are many versions of a sophisticated lady such as Giada De Laurentiis and Marie Forleo, while we don't want to name celebrities with a questionable reputation, it gives you an idea of what is not sophisticated.
Reinventing yourself doesn't mean you would have to lie (plastic surgery included) or act like a teen in social media. Life after divorce for women means your free to pursue other interests (not men).
Just like a successful business, men and money are just by-products of an attractive offering.
Finding your niche and looking good doing it, is the definition of sophistication.
Your children should be old enough to understand your goals, but make sure not to embarrass them, especially if they are in High School. If you believe their opinions don't matter with what you do with your life, remember if you ever do get married again, that opinion will have a big role to play in its success.
Life after divorce for women is not the end of the world. It is an opportunity for a new and exciting one. You just have to work it, and it doesn't matter if you're a young single parent or an older mature lady. Turning yourself into someone exciting and marketable again is a fun and exciting journey.
Share this article on
Want to have a happier, healthier marriage?
If you feel disconnected or frustrated about the state of your marriage but want to avoid separation and/or divorce, the marriage.com course meant for married couples is an excellent resource to help you overcome the most challenging aspects of being married.
More On This Topic
Recent Articles
You May Also Like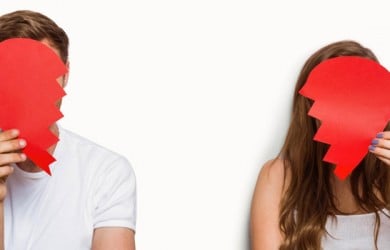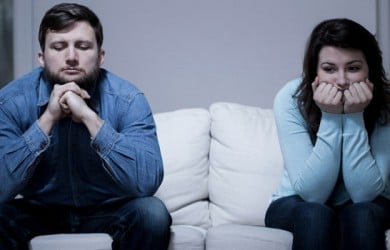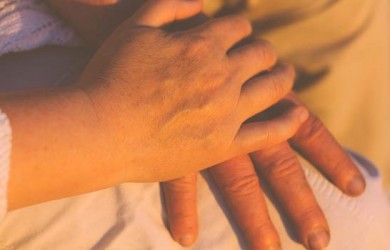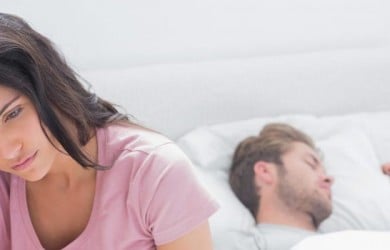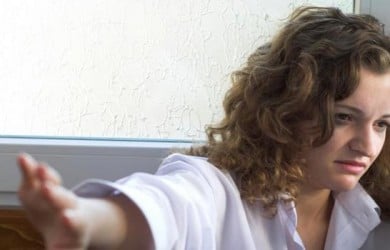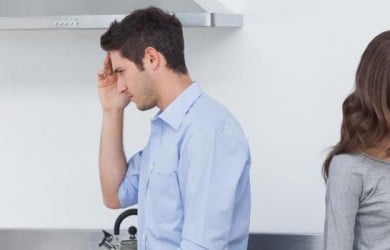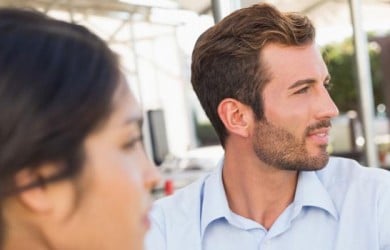 Popular Topics On Marriage Help