7 Key Facts About Divorce After 50 Long Years of Marriage
Grey divorce is a term coined to describe a trend of the divorce rates increasing for long term marriages of 40 or 50 years duration.
The idea behind it is that anyone married that long would be "starting to get grey hair," hence the name.
Studies show that the overall rate of divorce in the United States has essentially remained the same over the past 20 years, while the divorce rate has doubled for people over 50 or older.
No doubt about it, divorce is difficult regardless of the marriage length or age of the spouses.
However, if you decide to divorce and start over after divorce at 50, there are some key facts you need to know.
1. Important grey divorce statistics
Being informed can help you in making decisions and knowing what to expect. There is a long list of stats on grey divorce.
A study showed that for all people divorcing in 2009, 1 in 4 individuals was age 50 or above. Furthermore, the same study showed that a college degree is a protective factor against divorce, but only to a certain age.
College degree acts as a protective factor until the time children usually leave home for college, thus excluding people experiencing gray divorce.
Research also reveals that 66% of women asked for the divorce, while 41% of men say they did.
Interestingly, although their marriages were long term, divorcees 40 to 79 years old overall contemplated their decision for a short time before deciding to divorce after a long marriage.
Only 17% prolonged their decision for five years or longer.
2.Relationship with your ex matters
Studies provide valuable information proving that negative effects of divorce after 50 can be mitigated with a good relationship with your ex.
A good relationship with the ex-partner is connected to lower depression and higher life satisfaction across six years following a divorce, even when accounting for new partnerships, personality traits, and socio-demographic factors.
Hence, surviving divorce after 50 years of marriage can be easier if you have a good relationship with the ex-partner.
Interestingly, retrospective marital satisfaction and reasons for separation were associated with the quality of the relationship, but not directly linked to psychological adaptation after divorce.
Have this information in mind when asking yourself how to survive divorce after 50 years of marriage.
3. Relative wealth can be a protective factor against divorce
Wealth can be a protective factor against divorce. Studies show divorce after 50 years of marriage is related to the traditional protective factors as younger couple's divorce: marital duration, marital quality, homeownership, and wealth.
Could be that couples experiencing a lack of resource or unemployment, endure financial stressors that tear them apart.
Also, it could be that some of the more prosperous couples have more to lose with a divorce after 50.
It could be that they have more resources to invest in saving their marriage; for example, marriage counseling or building essentially separate lives with the hectic work schedules.
4. Effects on children influence divorce decision
Gray divorce issues consist of worrying about starting over with nothing after divorce and about reactions and effects on children.
Children are often a reason many couples stay together for years, but even the "empty nest syndrome" parents still think of how it will impact them.
Divorced women over 50 gave this reason more often than men, although children are the top worry for both.
Divorced men over 50, on the other hand, are particularly worried about post‐divorce relationships with their children.
Although parents consider the effect of their divorce after 50 will have on children, it might ease your mind to know some numbers about the actual impact of divorce.
Inquiries show that more than a third of spouses going through a divorce after a long marriage (37%) report that their children were supportive, and 17% say that their children were "OK" with it.
Thus, more than 50% of children were dealing well with their parent's divorce after 50. Children's wellbeing matters, but so does yours, especially after many years of staying together because of them.
5. Emotional turmoil is expected
Regardless of when it happens, life after divorce requires adjustments and causes some difficulties.
Late-life divorce and starting over means dealing with uncertainty and not knowing what lies ahead. That, for most people, invites many fears.
Most common, shared by almost 50% of divorcees, is fear of being alone. It is followed by worry about failing again, financial troubles, never finding someone to marry, being angry or resentful, depressed, and not seeing children as much.
Knowing what to expect can help you prepare. There is no simple answer to how do I move on after divorce at 50.
Think about what worries you the most when you think about being divorced and alone at 50 so you can look for ways to prepare yourself and avoid pitfalls.
6. Financinces can be endangered
Uncoupling through marital dissolution can have a huge hit on the finances. Dividing up the assets can be stressful and hard to negotiate on. Furthermore, after the division, the income might not suffice to support two separate households.
It is worth noting that in some states, pension is also subject to division between spouses in a divorce.
If you were the one earning more most of your life, this might be worth considering and finding a legal advisor to help you through the divorce process.
Also watch: 3 ways to minimize the financial impact of divorce.

7. Divorce after 50 can have positive outcomes
Leaving an unhappy marriage will cause emotional turbulence, but it can have positive outcomes too. After being in an unfortunate relationship for years, it can be quite a relief to be on your own.
Peace of ending it can be its reward. Also, it opens up new possibilities, such as finding new love.
There are things you can do to make sure to have more positive outcomes after divorce after 50. Some of the best divorce advice for women and men after 50 years of marriage is to look for a community to belong to.
Ending a marriage will feel lonely, so having a place you feel accepted will help you deal with fears with more ease.
They can also be sources of senior divorce advice, as some might have gone through something similar.
You can survive and thrive after a divorce after 50
Deciding to leave your spouse after decades of marriage is no easy choice. Knowing what can await you on the other side is useful in preparing yourself for it.
Not only can divorce after 50 cause emotional turmoil, but it can also cause financial struggles. Look into how to prevent it from destroying your funds and assets.
Consult a lawyer and a therapist when needed too. Everything is easier with the right help on your side.
Consider expanding your social support network, so you have people to rely on when fears and worries about your future appear.
Finally, know that this choice can bring happiness into your life. Being alone is scary. It is also thrilling since you can do all the things you want and avoid having regrets.
Share this article on
Want to have a happier, healthier marriage?
If you feel disconnected or frustrated about the state of your marriage but want to avoid separation and/or divorce, the marriage.com course meant for married couples is an excellent resource to help you overcome the most challenging aspects of being married.
More On This Topic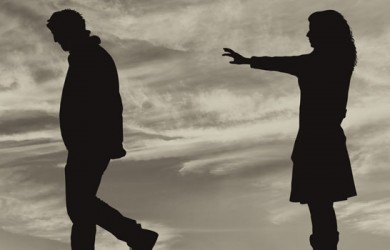 You May Also Like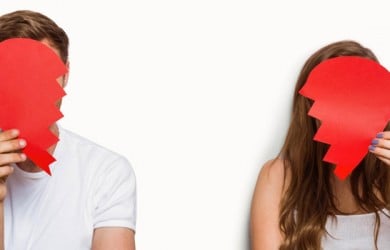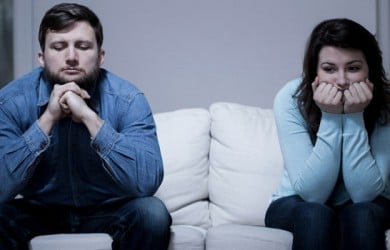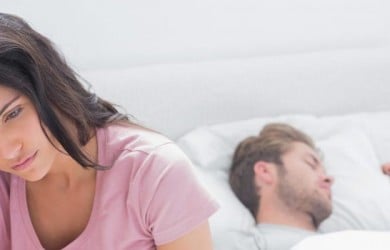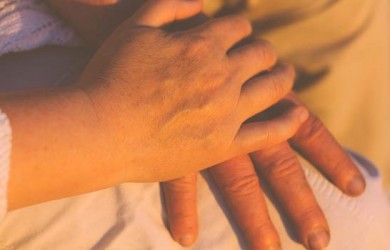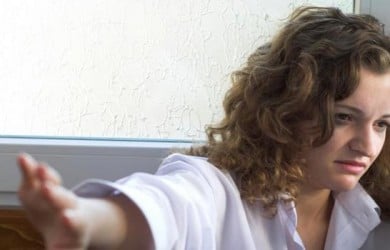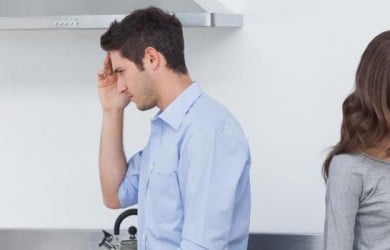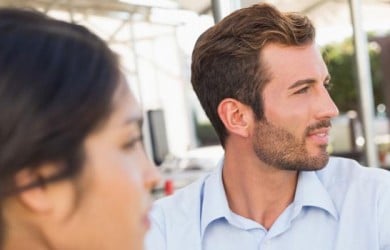 Popular Topics On Marriage Help