Is Divorce an Easy Way out or Anything but That?
Divorce is a mutual decision taken by a married couple to part their ways and lead their lives separately, legally.
Divorce is one the many social taboos that exist in almost all societies. It does not only revolve around legal separation between two people but is way more complex than that.
Divorce rates have been increasing since the 20th century. The most common reasons behind this change are believed to be the changing role and status of women, change of laws and social values.
Why is divorce hard for women
Whether it happens after 2 months or 2 years of marriage, divorce always seems to be harder for women than men. The social stigmas as well as other financial, emotional consequences that are a result of divorce tend to be harsher on women.
For most women, remarrying may not be as easy as it could be for men.
In America, statistics showed that 64% of divorced men remarried, while 52% of women remarried after a divorce. Women are usually the ones expected to keep their marriage together; a divorce is an automatic indicator of how the woman failed to do so. Which is why finding the right person to re-marry is not so convenient.
The individual financial stability for most women is relatively low.
The reason can be a lack of experience, and in some cases also lack education. A housewife does not usually have a separate source of income which she could've saved for later.
The reaction of a woman's family following her divorce is not a positive one. It's considered a disgrace or dishonor, a source of embarrassment to have a woman in their family be a divorcee.
The emotional distress experienced by women is naturally greater than men.
Women are more likely to experience long-term distress as a consequence of failed relationships.
Is divorce not hard for men?
While divorce may be hard for women, it is also not so easy for men either. An agreement between two people who do or once did love each other to separate cannot be easy for either of them.
Breaking up with someone you promised to live the rest of your life with results in huge amounts of mental stress.
Stress, anxiety, and depression are common outcomes of divorce and failed marriages.
Your unstable mental state can also come in between and distract you from your other present priorities, such as your work life.
While divorce may be the reason for your distraction from career and work life, it can also leave an impact on your future opportunities. Divorce is, and maybe never, will be something people admire or consider positive about a person's past.
Therefore, men may get judgments and untrue assumptions made about them due to the label of divorce attached to them. This may hinder their progress in terms of career and work life.
Divorce is not always inevitable
While divorce may seem like the only solution in some cases, it is totally avoidable in some cases. You first need to realize that going through a divorce and facing the consequences after it is not easy.
Divorce is hard.
Divorce breaks apart two families brought together with love and effort. All the time, money, energy invested goes down the drain with a single signature on a piece of legal document. Your life changes drastically, and these changes will not be easy for your mind to comprehend.
You would need closure, your family would need closure, and your children (if any) will suffer.
Also watch: 7 Most Common Reasons for Divorce
Focus on the silver lining
The process of divorce and its effects are never-ending. Which is what makes it hard.
Maybe, your marriage does not need to end just because is not working out. Maybe, all it needs is a restart and refresh. We always hear others telling us to try, try again. So why do we not practice it when it comes to marriage?
Communicating your thoughts with your partner is also another coping mechanism. Communicate, let them know what you think, let them tell you what they think, and work it out together.
You need to focus on the silver linings, keep your head clear with all the misguiding, faulty thoughts that lead you towards negativity. Your decision-making may be clouded with assumptions about how positive and controllable your life would be after the divorce, but choose wisely!
Share this article on
Want to have a happier, healthier marriage?
If you feel disconnected or frustrated about the state of your marriage but want to avoid separation and/or divorce, the marriage.com course meant for married couples is an excellent resource to help you overcome the most challenging aspects of being married.
More On This Topic
Recent Articles
You May Also Like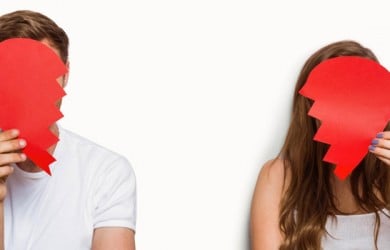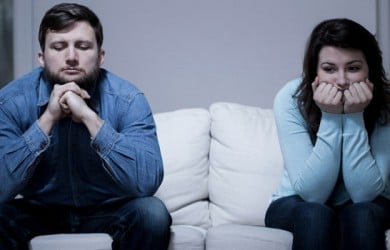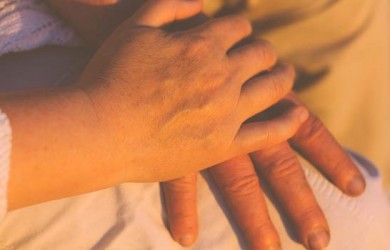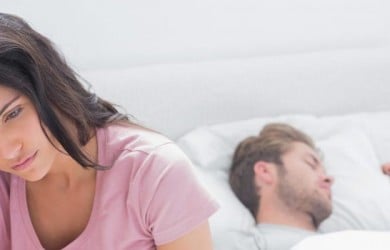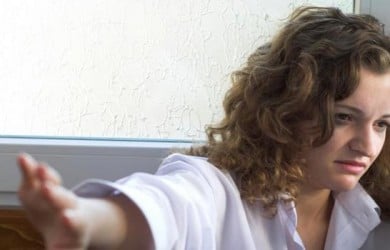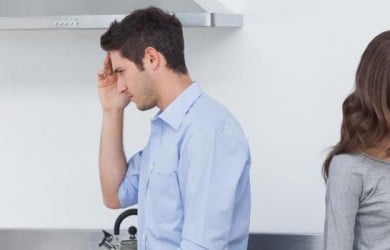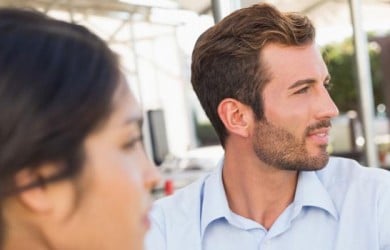 Popular Topics On Marriage Help