6 Tips to Help You Survive Financially After a Divorce
Divorce doesn't just drain you emotionally, but financially too.
Besides the cost of the lawyers and court fees, there is the cost of separate living in two households. Usually, the standard of living goes down after divorce since the income that used to be cumulative and shared now has to support 2 different households.
Most often than not, people are not prepared for this and struggle to make the adjustment. So, what can you do, and how do you survive financially after a divorce?
Although it may often seem more straightforward on paper than in practice, there are a few tips that can be of help.
1. Make and stick to a spending budget
Divorce is a time when you need to be more careful with your spending and pay closer attention to your budget. To make sure you don't skip any expenses, you might want to enter them into a spreadsheet.
Additionally, it is wise relying on family, and friends to review your list and point out any miscalculations. You are under duress and emotional at times which can affect your thinking process. Therefore, this kind of help can point out mistakes before they occur.
Once you are aware of whether your expenses exceed your income, you can think about what to do next – whether to cut back or take on more work.
Pretending everything is okay without actually investigating can usher you into financial ruin.
If you realize you are covering all of your expenses and the situation is stable, you can relax and set some money on the side. However, if you need extra cash you might want to think about what can you do to alter the situation.
How do you survive financially after a divorce? One practical tip is to make a list of all the items you have that you don't, in fact, use and than sell them. Besides providing you with some quick cash this will also declutter the house. E-Bay can be a good option for those less valuable items, but you might want to find a specialist if you are trying to unload a more valuable item such as art or jewelry.
This is how you do survive financially after divorce.
2. One spreadsheet to rule them all
During the divorce, you should be aware of all that you own (individually and together). In order to track what happens with the assets, you need to know what you possess.
Knowledge is power and can prevent being manipulated by your ex.
Additionally, this will help you plan your spending better and avoid being without money. Once you know what you can count on, you can make better arrangements. Be cognizant of whether something is a liquid or illiquid asset. Sometimes illiquid assets, as they can be harder to sell and require more time to convert to cash, are not as desirable as liquid ones.
It's astounding how much peace and empowerment can be achieved by having all the assets, together with incomes and expenses listed and ready for a review. Placing everything into one spreadsheet can help you breathe properly and plan accordingly since you grasp what you can rely on.
3. Adjust your expectations
You are likely used to a certain standard that you will seek to preserve after divorce. You can save yourself much stress and worrying if you adjust your expectations to your new situation.
Not saying this is easy to do or that it will make you feel happy. However, it can be very wise to do so. It can save you from many headaches down the road and prevent you from going into debt.
Before you start panicking and thinking your life makes no more sense, remember this is not forever and you will bounce back. You are the one choosing what to cut back on and what is unnegotiable. Hence, you can nevertheless enjoy a fulfilling life even though you are mindful of the budget.
For example, you can have coffee at home instead of a coffee shop, but keep your gym membership even though doing exercises at home is an option. Compromise on those activities that are not a priority for you and that you are temporarily ready to give up on.
4. Focus on priorities
During the divorce, it can seem as though everything is happening at once and you need taking care of many things at the same time.
Overwhelming can be an understatement.
To prevent going into panic attacks or worse, organize your priorities and deal with them first. Leave the less critical items for later on, or try to delegate and rely on friends to help out.
"How do you survive financially after a divorce?" should be an important item on that priority list. If you notice your budget is short, this is the first thing to attend to. Sharing the first place is your emotional wellbeing too, as it will provide you the needed strength to confront the rest of the challenges in front of you.
5. Invest in yourself
According to the U.S. Census Bureau, after divorce, a woman's earning can decrease up to 37%.
Depending on where you are in your career you need to invest more or less to advance. The goal is to be able to provide for yourself and your children.
In case you were a stay at home mom, you need to think about a job you could take on now or after minimal training. What are you good at? What can you start doing soon and earn from it? Tap into your potentials and sign up for programs to develop your skills further.
Even though you have the alimony and child's support it won't last forever or even be enough. After the divorce, you are focusing on the things you need, but soon enough your list will expand to the things you want too.
6. Grow through what you are going through
We can easily fall into a trap of generalizing and thinking that every relationship is going to end the same way as did our marriage. We might make the same mistake thinking that every friend will disappoint us the way some of them did.
Unfortunately, you might lose some friends after divorce as they may exclusively remain your ex's friend or due to their lack of empathy for you. Choose to rely on friends that are there to support you emotionally and potentially even financially.
Remember, any crisis is a chance to grow too.
This will give a chance to learn who is genuinely your friend and not waste energy on the people who are not there for you in time of need.
Focus on all that you will learn and how much you will improve.
It can be quite empowering to learn how to balance your budget, keep track of your finances and priorities (or at least relearn all of this from a perspective of a single parent). Instead of going numb or escaping reality, focus on priorities such as healing and financial stability.
Go slow to go fast!
Wondering how to survive financially after a divorce? The six tips might help you get through a tough period.
Share this article on
Want to have a happier, healthier marriage?
If you feel disconnected or frustrated about the state of your marriage but want to avoid separation and/or divorce, the marriage.com course meant for married couples is an excellent resource to help you overcome the most challenging aspects of being married.
More On This Topic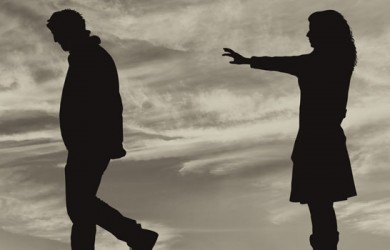 You May Also Like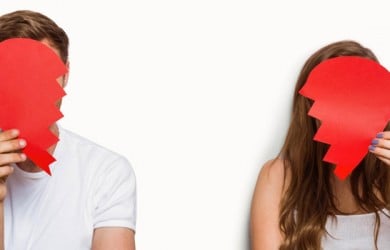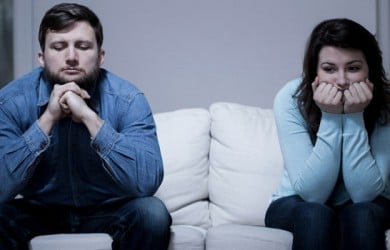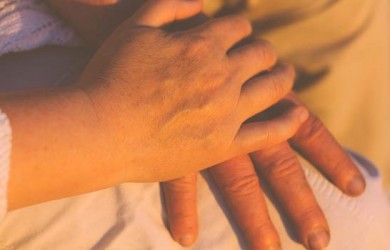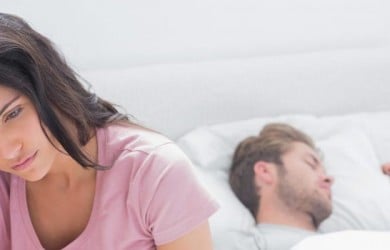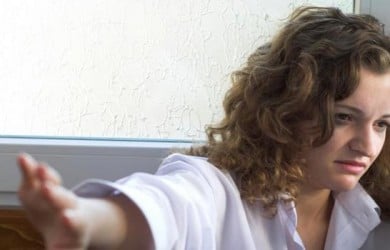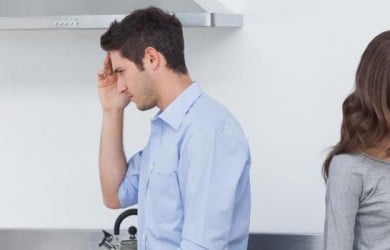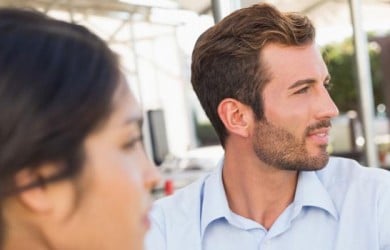 Popular Topics On Marriage Help