How to Move on From a Divorce After 50
Divorce is a reality of modern American life, and it affects people of all ages. While the overall divorce rate has fallen over the last 25 years, divorce after 50 years of age has more than doubled.
Now, one out of every four people who get divorced is 50 or older, and around half of these "grey divorce after 50" occur after marriages that lasted at least 20 years.
Divorce can be a complex, emotional process at any age. However, approaching the end of your marriage and considering how the rest of your life will shape up is very different when you divorce after 50 than it would be if you were in your 20s or 30s.
Not only do you have more life experience at this age, but you have different needs, goals, and concerns.
If you are considering divorce, you will want to work with an experienced divorce attorney who can help you understand your options and help you protect your rights, your finances, and your future.
How is divorce after 50 different
If you are over the age of 50, you are at a very different place in your life than when you were at 20 or 30, and this means that you will have different priorities when getting divorced or when moving on after divorce.
In a divorce after 50, child custody may not be one of your primary concerns, since you may not have young children that you will need to care for.
While you may still need to address how you will make decisions involving your children or where they will live, you and your spouse may be able to avoid contentious disputes in these areas, and you can consider your children's wishes and find mutually agreeable solutions for handling custody.
If you have children that are teenagers or adults, you may still need to address concerns related to child support, including ensuring that they will have medical insurance.
As children get older, your financial responsibilities toward them will shift, and you may need to address the costs involved in their college education, and you may provide other forms of assistance after they have reached adulthood.
For a divorce after 50, you will want to understand how your state's divorce laws address children's college expenses so you and your spouse can both contribute to building their future.
In many 'grey divorce after 50' cases, financial matters are some of the most complex issues to be resolved.
You may have acquired significant assets over multiple decades of marriage, including equity in your home, savings and investment accounts, and valuable physical property such as artwork, jewelry, furniture, or collectibles.
You may need to have some of these assets appraised to determine their actual value and ensure that all of your marital property can be divided fairly between you and your spouse.
Retirement is another major concern when getting a divorce over 50.
As you get closer to retirement age, you will want to be sure you will have the financial resources to support yourself.
During the divorce process, you will want to consider how you and your spouse will divide your retirement savings or pensions, whether you will be paying or receiving spousal support (alimony), whether you will need to address health concerns as you get older, and what types of benefits or income will be available to you.
By considering these issues during your divorce, you can be prepared for success as you move towards starting over after divorce at 50.
Planning for divorce after 50
As you get ready for your divorce, you will want to gain a full understanding of the legal and financial issues you will need to address.
You should make a complete list of your assets, which can help you determine how these will be divided with your spouse. By understanding what you own, you can make plans for long-term financial success.
One key concern to address is making sure you will have the income you need to support yourself after divorce.
If you earn a higher income than your spouse, you will want to understand whether you will be required to pay spousal support, and you will need to factor these payments into your budget going forward.
If your spouse earns the majority of your family's income, you will need to understand whether you can receive alimony and how long these payments will last so you can make long-term plans.
If you have been out of the workforce for a significant amount of time, you may want to consider your options for finding a new job that will allow you to meet your ongoing needs.
As you get closer to retirement age, you will need to understand how your divorce will affect your post-retirement financial resources.
In some cases, you may need to delay your retirement to ensure that you can receive more Social Security benefits or to build up more retirement savings.
You will also want to make plans to meet your health needs, including using Medicare, Medicaid, or other forms of insurance that will cover any long-term care you may need.
Financial mistakes to avoid in divorce after 50
Since long-term financial planning is essential in a grey divorce, failing to properly address financial issues during the divorce process can have a major negative impact on starting over at 50.
Some mistakes that you will want to avoid
Keeping a home that you cannot afford –

Even though you may have an emotional attachment to your family home, it may not be financially feasible for you to continue living there after your divorce. If you are not able to afford mortgage payments, property taxes, utilities, and maintenance on a single income, selling the home during your divorce may be a better option.

Failing to consider debts –

In addition to dividing your property with your spouse, you will also need to

divide any debts

that you have accrued during your marriage, including credit cards, auto loans, or any other money you owe. Your credit report may uncover any debts you were not aware of, and you can ensure that these debts are divided fairly between the two of you. This will allow you to create a workable budget going forward.

Not understanding the tax consequences of your divorce –

Each of the decisions you make may affect the taxes you will be required to pay. If you are paying or receiving spousal support or

child support

, you should understand how these payments are taxed. If you sell your home or other assets, you may be required to pay capital gains taxes. You should also be sure to understand how taxes will apply once you begin withdrawing from your retirement savings.
Also watch: 7 Most Common Reasons for Divorce
Surviving divorce over 50
The end of your marriage can be a frightening prospect, especially if you have spent most of your life together with your spouse.
If you are struggling to understand how to move on after divorce, you can take steps to deal with depression, anxiety, and other negative emotions.
Getting plenty of exercises and eating healthy foods can go a long way toward improving your mood.
You can also make sure you have a support system of loved ones you can turn to and discuss what you are going through, and you may also consider seeing a therapist or joining a support group to help you cope with the difficulties you are experiencing.
The prospect of divorce may leave you feeling alone and uncertain about the future. However, it also represents an opportunity to reinvent yourself, develop new passions and interests, and reconnect with friends and family members.
By making goals for what you want to accomplish in this new phase of your life, you can prepare for success in the years to come.
To get a deeper understanding of how divorce impacts older couples, you can also refer to The Divorce Experience.
Share this article on
Want to have a happier, healthier marriage?
If you feel disconnected or frustrated about the state of your marriage but want to avoid separation and/or divorce, the marriage.com course meant for married couples is an excellent resource to help you overcome the most challenging aspects of being married.
More On This Topic
Recent Articles
You May Also Like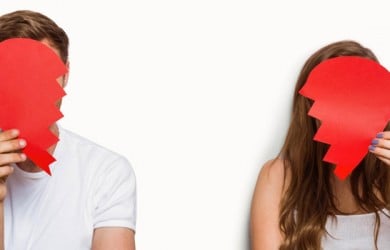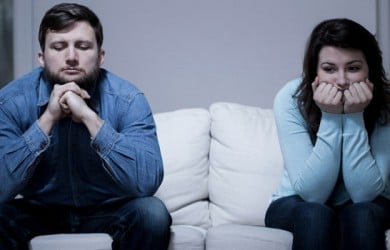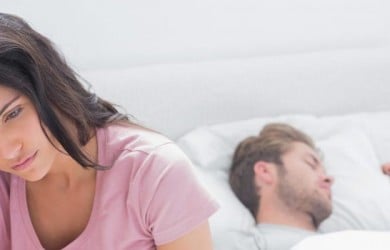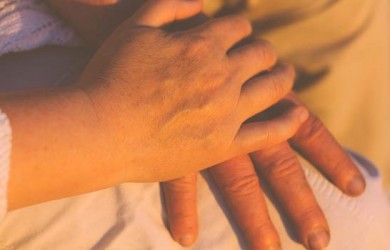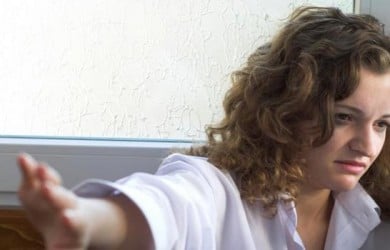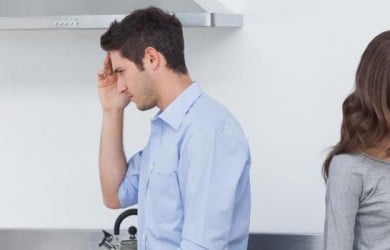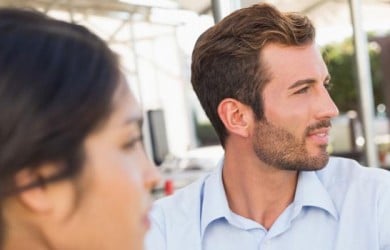 Popular Topics On Marriage Help