How to Heal from a Divorce and Start Dating Again as a Single Mom
howhgle mom is not easy, but neither complex.
The complexity of the situation depends on how you look at it. The first thing that one would need to do is become financially dependent. It affects your life to a major extent if you were completely involved in the married life.
A woman can take more time than a man to heal from a divorce. Women usually take 24 months to recover from emotional trauma. There are many ways to move on and come out of the situation to get ahead in life.
The following are 12 tips that may help you to hit the emotional restart button!
1. Cry out your feelings
Women often try to pretend that they're strong enough to handle the emotional crisis without the tear-fair. However, it is completely okay to be vulnerable. You must give yourself time to get a bounce back. Until then, pour your heart out in front of your friend or a loved one.
This, in fact, helps to let you go of the sadness with all the tears left behind.
2. Keep a journal
This has been proven in recent research that writing your emotions through a journal helps heal yourself from the encountered situation. The study took a survey for which they offered journals and asked participants to write their emotions in it for a month.
It was observed that people who were disturbed showed significant emotional improvement throughout the month.
3. Lean on friends
When people are emotionally broken, they often don't behave rationally due to heartbreak. In cases like divorces, you should rely on your best friends whom you can trust, even with your deepest secret.
Such friends may stop you from doing irrational and stupid things after divorce such as drunk dialing, troubling his new partner, crying out on social media platform through nasty posts and comments.
4. Get professional help
It's great to have friends who let you cry and offer warm hugs when you feel alone. However, you can't always trouble their schedule for your downfalls. It's better if you learn how to stand up again and begin a new life.
For this, getting professional help can be a crucial step in your journey. Consult a therapist and engage yourself in the healing on your own.
5. Let the new you be out
In your married life, you have always been half of a couple who thinks of the family or the 'we' part in any situation.
Since now there's no 'we' in the relationship and it's just you having a connection with your own self, you must let the new you come out. Think of the wishes you have always wanted to do but you couldn't because you had to look after your partner. Also, know what are the things you're best at?
Most importantly, if you were financially dependent on your partner, it's high time you get things done on your own. Become financially independent, take decisions for your good.
Getting a divorce does not stop your life, have fun whatever way you want!
6. Start dating again
After a divorce that ended up too badly, it's never too early to start dating again, especially when you feel it right or happy. It can also be a part of your healing. You may not have to find a soul mate or get involved in someone all again. However, casual dating can be a good choice. It can also help you have a new friends circle around you.
You can browse a few websites or dating apps. Attention from men can help you gain your confidence again.
A woman always feels good knowing that somebody out there likes to be with you, likes your company or find you pretty! Be with that someone!
7. Sex? That can help too!
If you have finally got into dating, it can possibly take your dating to your bedroom! In a study on relationships after divorces, it was found that most women find it uncomfortable to go naked in front of someone else who's not their partner. Some women get body-shame after their divorce.
This may be true, but you can come out of that!
If you feel body shamed, consider exercising and conquer the body that you want to have! There are many women who fake orgasm during sex in their married life. If you were one of them, you can discover the touches and parts which make you have an orgasm this time.
For this, you can have masturbation and understand what you like more or what makes you feel excited.
When you're planning to have sex with your partner, fantasize the new moves that you'll be getting with the new partner. You can guide him during sex and tell him what likes you more. The new moves can indeed help you move on!
8. Take it slow!
It's great if you want to have sex with someone after your divorce. However, if you believe that quick sex can help you recover the emotional and physical absence of someone else, you may be heading to the wrong path!
Have sex after a divorce but don't make it a sole thing to escape from situations. Also, make sure that you follow safe sexual intercourse and prevent unwanted pregnancy. It is advised that you use condom or birth control pills or any other form of contraception that can help prevent an uneventful pregnancy.
9. Managing finances
When you become financially independent, you can make spending decisions as you want. Even if you were contributing to the expense part when you were married, it'd be great if you could also get involved in speeding up your finances.
Get hold on your money. You can begin with investments if you weren't making them before. Spend it on traveling with your friends or things you like, go for shopping but whatever way you choose to spend your money, choose it wisely! Manage your finances well!
Singlehood can also be great!
Sometimes divorce can leave you some great moments. You're not anymore with someone who didn't love you or cared about you, and perhaps it's the best feeling ever if you changed your perspective.
It's time to celebrate the singlehood and freedom that you're bestowed with! You can even plan a solo trip which will surely help you find inner self. If that's not what you want to do, call your friends, hang out, dance the nights away.
As said earlier, do things which please you the most!
So, the aforementioned were some of the tips which can help you come out of a divorced situation.
But, if you did have a kid with your ex-husband, things can go pretty differently. Because being a single parent is tough. Raising a child alone while showering him/her with love and care of two can become a challenging part already.
Though the article mentioned that begin dating and sex after divorce, it is not as easy as it seems to be, especially when you have a responsibility of your child.
So, here are some tips on how you can date as a single mother!
1. Make dating a priority
Most women get so much involved in parenting and handling so many other things that they do tend to ignore dating or other relationships apart from their family. However, if you start dating and be with someone who cares for you and your kid, things can go pretty smoothly.
Hence, it is advised that make dating a priority.
If you are too busy with your kid, you can tell him that you're bringing him/her along. This can help plan a date easier. You may not have to bring your kid every time you go on a date, but you can make your dating partner understand your priorities.
2. A family you wish for
If you wish to take your dating seriously, you need to make your partner understand that your kid should is a priority for you. If your partner does not want to fit in the family priorities you have, don't force him your priorities and responsibilities.
Choose a person who will love you and your kid equally. Also, the partner you choose also need to be responsible enough to handle both roles, a father and a husband. If you think your partner is giving hints to get along the way you imagine, go for it!
3. Release the pressure
When you begin dating, you may be a person who may not want to start a family but just someone who would love you unconditionally and your kid. If you think you don't want a family but your child, the way you look at dating becomes different.
Here, you may not expect your partner to become a parent of your kid but at least a friend.
If you can manage the raising of your kid alone, you don't have any pressure to find a 'soulmate' to start a family. This makes dating easier. You have someone to be with while there's no tension among you two about the complicated future that it may become to start a family.
4. Begin with a phone call
Some women get disappointed when they realize that the person they have met is not what they are into. Also, it keeps you away for most of the time. So, in such cases, it's always good if you begin with phone calls.
Try to understand each other and meet less often at first, and then when you finally feel comfortable enough to get serious with the relationship, you can have more greets and meets.
Will you be okay to move on?
It must have taken a lot to come out of a divorce. When you have finally prepared to be a single mother, you must not let yourself get vulnerable if there's another heartbreak. When you're a single mom and dating someone, things can be unpredictable at times.
You need to accept the circumstances the way they are and be ready to move on.
5. Make your kids comfortable with your potential partner
Seeing your mother dating someone or a 'stranger' getting involved in your mum can be pretty difficult for a child to see. You need to make sure that everything goes smoothly. Make your kids comfortable with your potential partner, because he may become their father too.
Here, you should go with the flow and let relationships get unfolded with time.
6. Empowering yourself
When you begin dating as a single mother, most of the times, people assume that you are up for looking to fill in the place of your ex-partner. You must change your thinking. You may not need a family or a father for your kids, but a companion.
Breaking stereotypical views of society can be onerous.
However, you should at least make it clear to your dating partner what exactly your feelings and thoughts are about the relationship between you two.
Dating online can be a great option too!
When you say that you're a single mom on online dating sites, there can be a lot of misinterpretation happening on the internet. But not all men think alike! There would surely be some genuine and decent men who would be interested in you, wishing to become your companion. You can too!
7. Don't be guilty of your dating
This is one of the reasons which refrain women from dating as a single mom. You must understand that there's nothing wrong if you are dating despite having a child.
Dating does not mean you have forgotten your kids or you're not looking after them properly. It is just you having your space and time away from kids which other mothers would also have.
8. Keep your balance
If you're dating someone or getting involved in someone emotionally, don't be obsessed with the relationship to an extent that your kids would begin feeling insecure. You need to understand how to keep a balance between your relationship and family.
If you know what you need in life, things can go rather smoothly! You only have to be firm on your decision and stay strong, no matter what!
As the last point mentions, keep a balance between the two different roles and go with the flow!
Share this article on
Want to have a happier, healthier marriage?
If you feel disconnected or frustrated about the state of your marriage but want to avoid separation and/or divorce, the marriage.com course meant for married couples is an excellent resource to help you overcome the most challenging aspects of being married.
More On This Topic
You May Also Like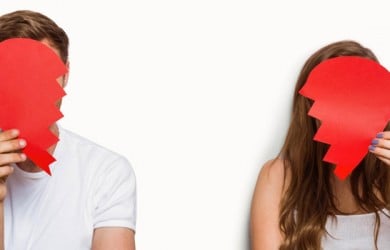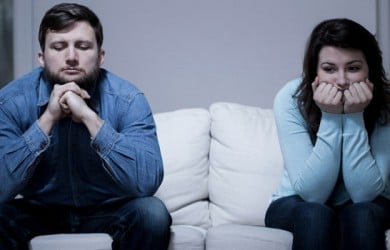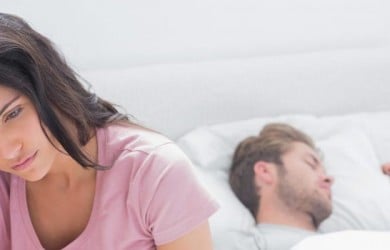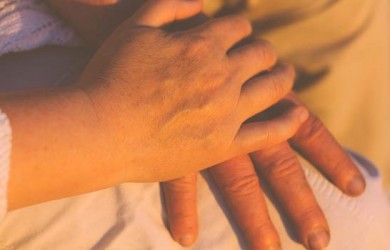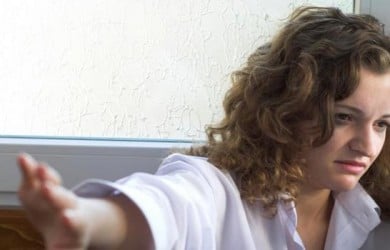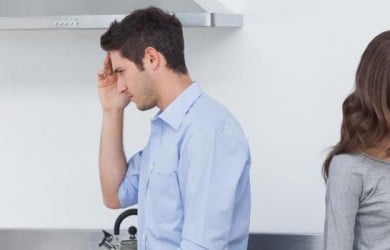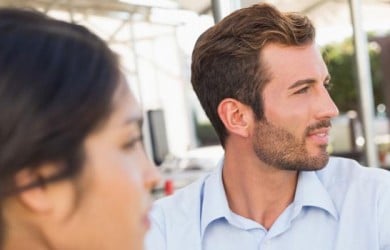 Popular Topics On Marriage Help