How to Handle Divorce After 50 and Plan Your Life Ahead
Unlike their parents' age group, Baby Boomers are divorcing at a significantly high rate. Whether this is a result of more females joining the workforce and gaining financial independence, a stronger emphasis on personal happiness over the obligations of marital vows, or a combination of other factors, many couples over the age of 50 are filing for divorce.
Colloquially known as "gray divorce," divorce after 50 nearly doubled from 1990 to 2010. For a better idea of what this looks like, over 600,000 people aged 50 or over divorced in 2010 alone.
You may not think that you and your spouse's ages make a difference in the divorce process. However, your age actually has a large impact on your personal experience with divorce and the legal side of the process.
Before diving into the process, it is important to understand how your age affects your divorce.
The Emotional Impact of a Gray Divorce
One of the primary concerns of getting divorced at 50 or older is how you will survive without your spouse.
Maybe you have lost the romantic spark, are unhappy with your relationship, or simply no longer get along. Even with these truths telling you that filing for divorce after 50 is best, decades of marriage can leave you uncertain of your old age effects on divorce, ability to live alone, both emotionally and financially.
The bond that you form with someone who you have been married to for 20, 30, or 40 years can make it difficult to live apart and forge a new path, even if you are unhappy together.
You may be reconsidering your decision to file for divorce out of fear of your future or a sense of loss that you were not expecting to feel.
The truth is, that even if your marriage is irreparable, you will still experience emotions of loss and sadness when push comes to shove. This is a natural feeling and one that will go away after you have taken time to heal.
If you are struggling to get past this emotional roadblock or are unsure about the divorce after 50, it may be a good idea to turn to a therapist or counselor for help.
By talking through your emotions and feelings with the help of a professional, you will be able to sort through your concerns and emotions, entering your divorce with a clear and level head.
How Will Your Assets Be Divided?
The financial impact of divorce can be more significant if you are divorcing later in life.
There are a number of areas of the divorce proceedings that can affect your finances, with the most prevalent being the divorce property division process. Illinois is an equitable division state, meaning the court will divide your marital property fairly, not equally.
For property split in divorce in a fairer way, the court will consider a number of factors about your marriage, the length of the marriage included.
If you have been married for decades, have accumulated significant assets together, and are deciding to file for divorce after 50, you will have much more marital assets in divorce to divide, and the process will be more complicated based on the number of years that you have been together.
The same is true of spousal support determinations.
For younger couples, spousal maintenance may be a lower amount and may have a shorter timeline than those filing for divorce at a later age. There are a few reasons for this.
Older spouses who have been stay-at-home parents for their whole lives are unlikely to return to school, pursue a new career, or go back to work. Illinois spousal support law has a disclaimer that mentions that spousal support can be terminated if the receiving spouse does not make an effort to be self-sustaining.
In other words, if the spouse receiving financial support does not try to find a job, their monthly checks may come to an end.
For older divorcees who are nearing retirement, finding a new job or starting a career may be unrealistic. The court's decision regarding spousal support will typically reflect these realities.
What About Your Retirement?
In most cases, married couples commingle their retirement funds in the expectation that they will both be living off of these accounts later in life.
While this is a valid way to save up for your retirement, it can make the asset division process much more complex if you are having a late-life divorce and starting over.
So, how to survive divorce after 50?
To address these complications, a qualified domestic relations order (QDRO) may be put in place.
A QDRO is a court order that is used to divide retirement plans. This legal document grants one spouse, known as the "alternate payee," the right to a portion of their former spouse's retirement benefits.
This is increasingly important for spouses who either did not work during their marriage or whose employer did not offer sponsored retirement plans.
The details of your QDRO will depend on the retirement plan that you and your spouse have set in place. During the asset division process, you and your spouse will disclose the details of your retirement plan and funds so that your attorneys are aware of its terms.
Suppose it is decided that you will be awarded a portion of your spouse's retirement account. In that case, the court will issue a QDRO that you and your attorney have drafted, and submit the legal document to your former spouse's pension plan or retirement administrator.
The QDRO will either be accepted or rejected by the plan. If rejected, you and your attorney can revisit the QDRO details to make any necessary adjustments.
In the video below, Shawn explains IRAs and how they are one of the easiest assets to split, only requiring an order from a judge. He further explains QDRO and discusses how it works:

Relocating After Your Divorce (and Retirement)
Many divorcees will consider relocating after their divorce is finalized. This can give you a fresh start without worrying about running into your former spouse or having memories pop up around every corner.
Relocation is especially common for retirees, both married and divorced. If you are going through a late-life divorce and nearing retirement, you will need to consider the location you choose.
When you live alone and off of income or rely on spousal support payments, relocating may not be as easy as packing a bag and finding a nice retirement community.
You may be imagining life after divorce at 50 at Florida beaches, or California sunsets. In reality, the costs of living in these prized locations may not make them your best option.
Each state's affordability, crime rate, culture, weather, and wellness providers are considered to see which locations are best for divorced retirees. According to the study, Nebraska and Iowa ranked as the two highest states, whereas more picturesque states, like Florida and California, were much farther down the list.
While you may not be jumping at the opportunity to move to these Midwest locations, it is important to be realistic about relocating. Research that particular location's healthcare services.
Are they in your healthcare network?
Do they have a reputable medical staff?
As someone over the age of 50, your healthcare should be one of your main priorities when choosing a new home. You should also take a look at the social scene in these prospective locations.
Since you are no longer tied down by a spouse, you will have more time to socialize with friends or a new love interest. Be sure that the place you move to has a community of people around your age who share similar interests to you.
You may not want to move into a full-blown retirement community, but there must be individuals like you nearby who you can spend time with, especially after going through a divorce after 50.
As an older person, the essential areas of the divorce after 50 may be different than your younger counterparts. You are likely past the stage where child custody is a concern, but retirement details can quickly fill this space.
It is critical to work with a Naperville family law attorney who is well-versed in the complexities of gray divorce. Find a divorce attorney who will focus on the legal details, such as dividing your assets and drafting a QDRO, allowing you to focus on your future retirement and life as a single person over 50.
Share this article on
Want to have a happier, healthier marriage?
If you feel disconnected or frustrated about the state of your marriage but want to avoid separation and/or divorce, the marriage.com course meant for married couples is an excellent resource to help you overcome the most challenging aspects of being married.
More On This Topic
You May Also Like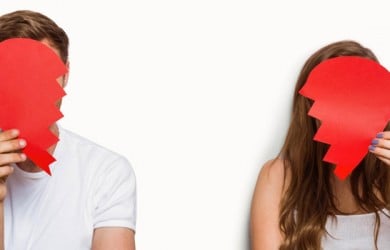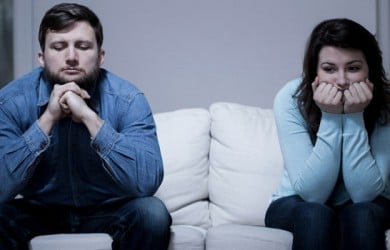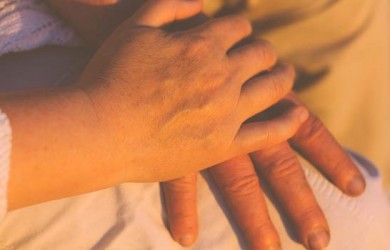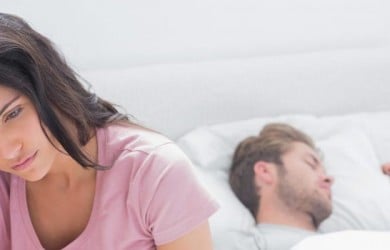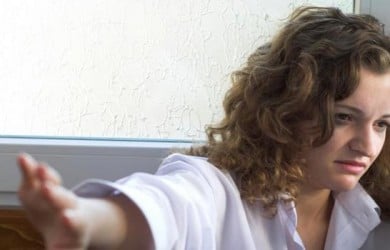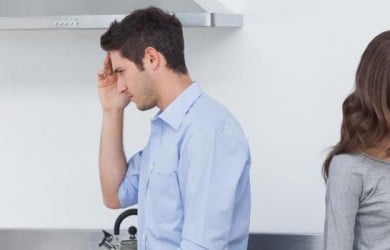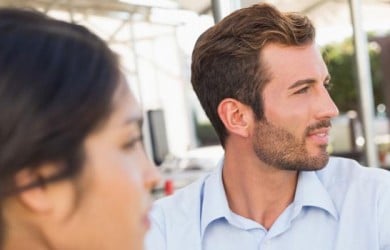 Popular Topics On Marriage Help