Key Divorce Tips to Make Your Split as Smooth as Possible
Be no fooled – there is no such thing as a pain and anxiety-free and easy divorce.
There are extremely difficult and ugly divorces. But, at the same time, there are those that are much easier on one or both sides.
So, how to prepare for a divorce? Or, how to deal with divorce, such that it as painless as possible?
Ideally, the couple will agree on getting a divorce and on the terms of it prior to even filing for the legal dissolution of marriage. But, at the same time, it is important to take take care that you don't end up hurting each other for life.
If you are preparing for divorce, be ready for the multiple steps to divorce, and the emotional stages of divorce, that can drain you both mentally and physically.
So, whether you are the decision-maker or the recipient, you must try to make the process as smooth as possible. If not for your spouse, at least for yourself!
Read on for some essential tips on getting ready for divorce, to ensure that the divorce goes quietly emotions-wise (as much as possible) and you get an easy divorce emotionally.
1. Talk about resolving problems as two cooperating adults
Marriages tend to fall apart gradually. It's rarely (we can say it's never) some sudden unexpected bomb, it's more of an erosion.
Every argument that didn't end in a resolution of the problems or kind words of understanding and apology, chipped a piece of the relationship.
And, it is normal for couples to fight. As a matter of fact, not fighting about anything ever is an indicator of a potential emotional detachment and a lack of intimacy. But, there are good and bad ways to quarrel.
Now that your marriage is close to being finished, how to deal with a divorce?
Now, there isn't a need to resolve past issues anymore.
You don't have to anymore put up with issues such as who will take out the trash and on which days at least. You also have no more right (or cause) to be jealous or angry about similar things.
Remember that all of this just doesn't matter anymore!

Yet, there are also issues you now need to tackle, ideally before you even seek out lawyers. You will have to get on the same page about a lot of pragmatic issues. The mortgage, the house, the expenses, the children, the time together, the future.
So, now you need to learn how to talk to your soon-to-be ex-husband or wife and how to resolve problems as two cooperating adults.
Related Reading: Dealing with Divorce: How to Manage Life Without Stress
2. Grieve your failed marriage
You surely heard about the need to grieve your failed marriage a few times. But this is not just a phrase. You do need to go through all the same stages of mourning as you would if you lost someone close to you. As you did.
You lost your future plans, your home is changing, you won't be having your spouse there by your side in all life situations.
This may sound scary, but, it is all a matter of perspective. What you do need to do is spend some time deliberating about your emotions, and let yourself feel sad, scared, devastated, angry, or however you might be feeling.
You will probably be bouncing between different emotions at different times, and this is all right.
The main thing is to understand where you are emotionally at any given moment and to adjust your actions to that. For example, don't make any big decisions when in rage. Know that, this too shall pass.
Getting a divorce is a trauma and a very stressful event. However, the moment you notice signs you are ready for divorce and begin with the process, your healing also begins.
This is why, if you want an emotional divorce or easy divorce emotionally, you need to be aware of this and not push yourself into feeling great before you're ready.
If you have been finding it difficult to get over your relationship, watch the following video.
3. Change your perspective
Yes, divorce is tough, without a doubt, however well executed. The steps to take when preparing for divorce as well as steps to getting a divorce has the potential of destroying your life.
You may be very sad for a very long time, you will be more prone to depression and anxiety, you will be stressed, scared, and uncertain of what the future brings.
So, what to do when getting a divorce? And, how to get through a divorce emotionally?
Well, there is also another perspective on things, which we conveniently tend to overlook.
One that can make this stressful event become a positive thing that had happened to you. This is the perspective of growing.
Western culture promotes the belief that things have to be a certain way for us to feel good. More precisely, we feel a strong aversion to change and have an inclination towards keeping the things as they are.
And we sometimes prefer unhealthy relationships over being single, just for the sake of that false sense of security. We tend to believe that the known devil is better than the unforeseen future, and thus get into the habit of silently suffering.
However, if you move your viewpoint just slightly, you will notice that the Universe is constantly changing. And it is unwise to expect our lives to stay the same all the time.
You are about to experience a big change in your life. A small change in perspective can make a difference between a ruined life and a beautiful future.
Related Reading: 7 Tips for Surviving Divorce
Share this article on
Want to have a happier, healthier marriage?
If you feel disconnected or frustrated about the state of your marriage but want to avoid separation and/or divorce, the marriage.com course meant for married couples is an excellent resource to help you overcome the most challenging aspects of being married.
More On This Topic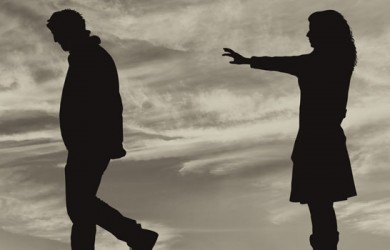 Recent Articles
You May Also Like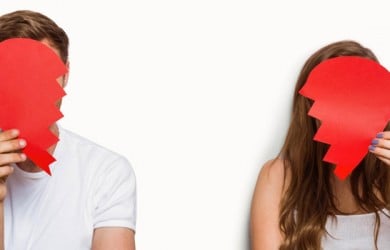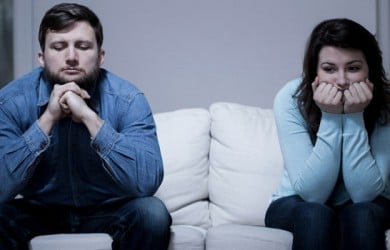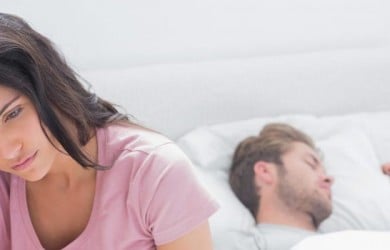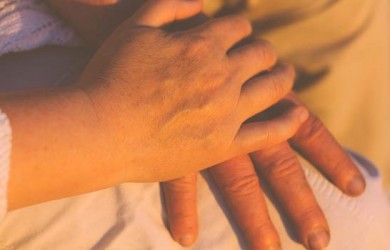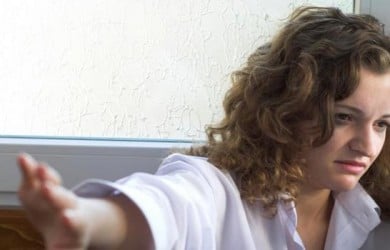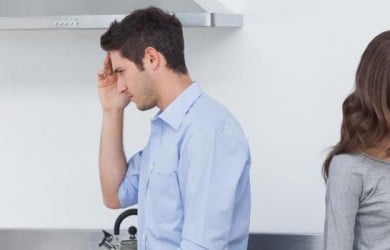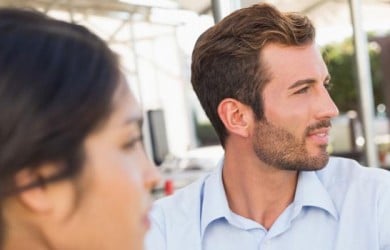 Popular Topics On Marriage Help