How to Get a Quick Divorce: 8 Proven Ways
Marriage is a beautiful bond between two souls. When two people marry, standing by the altar, their hearts are filled with beautiful dreams. With happiness in their eyes, they vow to be with each other till eternity.
It is a painful experience when a happy marriage turns insipid with time and begins to crumble with no hope of reviving things. Whether you are the decision-maker or the recipient, divorce is a distressing process for both spouses.
When a couple decides to split up, they usually want to get it done as quickly as possible. They look forward to a quickie divorce!
So, how to get a quick divorce? How long does a quickie divorce take?
Is a quickie divorce possible?
Getting over the painful past and the emotional pain can take longer than you expect. Nevertheless, getting a quick divorce is still possible.
When issuing a divorce decree, a judge must also settle any issues of property division and child custody. This is where the divorce really gets slowed down.
So, how to get a quickie divorce?
To get a divorce done as quickly as possible, a couple should agree on how they want to split up their assets and ask the judge to approve their agreement.
If a couple requires a judge to step in and divide their property, then that court proceeding can take months or even years to be decided. This can impede if you are looking at obtaining a quickie divorce.
To get a fast divorce, couples can negotiate with their lawyers or mediators to find an agreement before taking their proposal to court.
Getting a "quickie divorce" can be accessible in some circumstances, but some states have restrictions that slow things down. Plus, children or substantial assets will often slow things down.
8 proven ways to get a quickie divorce
So, your marriage isn't working and you want a divorce. It is fine to walk out of a failed marriage, but the process is usually troublesome.
Getting a divorce is not easy, mentally and financially. It can have a long-lasting impact on your finances if you take the wrong step. However, there are certain ways to have a quick divorce.
Wondering 'how to get a quick divorce,' since it mostly costs a fortune these days? Some easy steps and ways can help you escape your failed marriage easily and without a dent in your pocket.
1. Uncontested divorce
One of the easy ways to get a divorce quickly is by opting for an uncontested divorce. There are different types of divorces, but many people today get what is called a no-fault divorce. That means the couple simply chooses to separate and end their marriage.
Usually, they have to explain to a judge that they have "irreconcilable differences" and no longer wish to be legally bound together.
In this situation, you and your partner agree on the terms and conditions of the divorce without much problem. This means you have sorted out the major problem in your divorce and settlement.
Once that is done, getting a divorce becomes easy and the process happens quickly. It is recommended to look at the state law's website for information. You will have to declare certain things like your assets and income, but that's part of the process.
Related Reading: 

What Is Uncontested Divorce: Steps and Benefits
2. Prenuptial agreement
No one anticipates getting divorced when they are getting married. However, since you can't foresee the future, it is better to be prepared for it.
Prenuptial agreements can best answer your question, "how to get a quick divorce?"
Having a prenuptial agreement right before marriage can save you money and time. It mentions the division of assets in case of a divorce.
It also mentions the reason for the divorce and how it will be treated. So, having it means you've settled for everything in advance, saving time during divorce.
Related Reading: 

Do's and Don'ts of Prenuptial Agreements
3. No-fault divorce
When couples are unwilling to stay together, it makes no sense to give them time to reconsider their decision. A no-fault divorce can speed up the process if you are unwilling to be with your partner because of your differences.
By filing for a no-fault divorce, you both agree that there is nothing that you can do to redo things. You both have decided not to stay together and the court can't ask you to reconsider your decision.
A no-fault divorce will speed up the divorce process, and you can get it as soon as legally possible. It can be a hassle-free way to learn how to get a quick divorce.
Related Reading: 

Difference Between Fault vs No Fault Divorce
4. Cooling period
In the United States, a couple has to also live separately for a while before they can get a divorce.
The living apart requirement creates a "cooling-off period" where a couple is living separately but still legally married. Six months is a typical cooling-off period, though many states have no such requirement and many states have a more extended time period.
If you are asking 'how to get a quick divorce,' then look through the cooling period in your state. Every state has a different cooling period. Some have it for six months, whereas some go on for a year.
Before filing for a divorce it is better to look for the cooling period in your state.
If you think the cooling period is more than what you need, look for an opportunity to file the divorce in another state. You can avoid a slow divorce this way.
In a state without this cooling-off period, quick divorces are possible unless there is property or children to deal with.
Courts that handle divorce are very focused on children. In many states, divorces are handled by a specific family-law court, and in others, the general state trial courts handle divorce.
Are you still wondering how to get a quick divorce?
You can choose to resort to proper legal help to get proper knowledge about the cooling-off period in your state. Moreover, you must do thorough research to know the exact divorce options and rules to make the fastest divorce possible.
You can explore more about the specific divorce laws in your country and state before moving forward with the divorce.
5. Hiring an attorney
There are dedicated lawyers and attorneys for divorce.
While you may think of saving some money by not hiring lawyers, doing otherwise can speed up the process. It can be the best way to get a quickie divorce without making mistakes.
They know what would be the best for both of you and how soon you can get a divorce. So, look for a good attorney and hire them. Be frank with them and share your information on time to speed up the process.
Related Reading: 

Prenup Lawyer – How to Hire the Best One
6. Hiring a mediator
Mediators come into the picture when you don't want to go to court and don't want to hire an attorney. They're aware of the state's divorce laws and can help you reach an agreement without the law's intervention.
The sooner you reach an agreement, the quicker you will get a divorce. It's always better to have settled the agreement before going to court to file for a divorce. This saves your time and helps you get a quick and easy divorce.
7. The sooner, the better
Some state laws allow young couples to get a divorce instantly than their counterparts, older couples. This is so as younger couples have lesser things to settle for.
So, in any case, if you are just married and feel that your marriage won't last long due to the differences that are dominating your married life, it's better to walk out of it as soon as possible.
Giving it time to think and holding to unrealistic hopes will cause a delay in getting a divorce.
Check out these insightful red flags that a relationship won't last by Divorce Attorney Faith Jenkins:

8. E-filing divorce
Today, you can easily e-file for divorce. Look through your state's website and fill out the form. Submit it with the proper documents and that's it. It is cost-effective and quick. It works well when both parties have agreed to end the civil union.
The court doesn't want to keep both of you together if you're unwilling to. By filling out the e-form, you're fastening the process and saving time to find the right attorney for yourself.
Many people look for possible solutions to 'how to get a quick divorce?' It is absolutely fine to seek answers as it is senseless to be with someone when you know you both can't stay together for very long.
Getting a divorce quickly will give you enough time to start your life afresh. The suggestions mentioned above will come handy to you if you want to get out of a failed relationship as soon as possible.
Final thoughts
If you can no longer tolerate staying together with your spouse, and if you are aiming for a quickie divorce, the foremost step is to do extensive research about the rules and regulations in your state.
Eventually, it would be best if you took the help of a credible divorce lawyer to guide you through the tedious separation process.
Nevertheless, you can also consider couples therapy or divorce counseling before you decide to part ways.
There are tough times when we lose headway and tend to give up. But, in such times, a reliable third-party intrusion can overturn the tables for the greater good!
Share this article on
Want to have a happier, healthier marriage?
If you feel disconnected or frustrated about the state of your marriage but want to avoid separation and/or divorce, the marriage.com course meant for married couples is an excellent resource to help you overcome the most challenging aspects of being married.
More On This Topic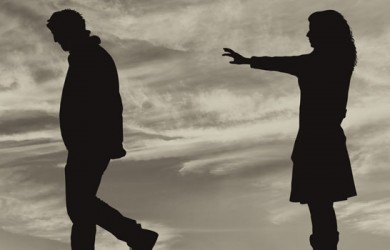 Recent Articles
You May Also Like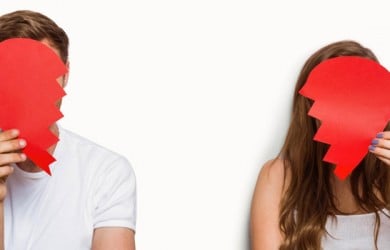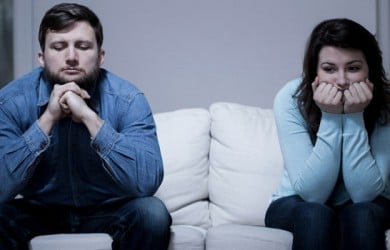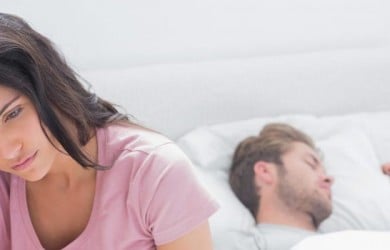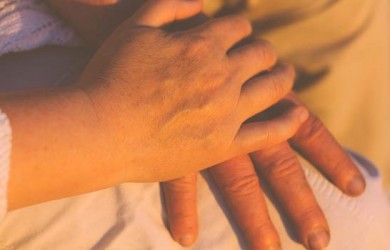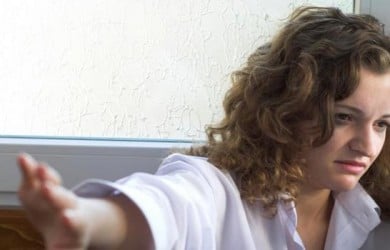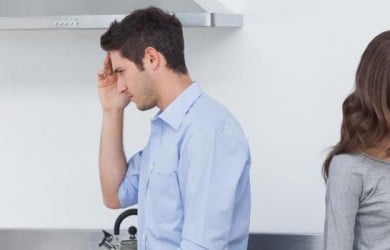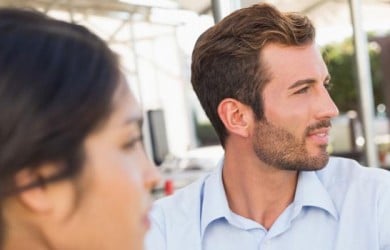 Popular Topics On Marriage Help