How to File an Uncontested Divorce
If it looks like your marriage is going to come to an end, you may be unsure about your legal options and the processes that will be followed.
When you get divorced, you generally have multiple options for how to proceed, and one of the first things to address is whether your divorce will be contested or uncontested. If you are not ready to end your marriage, couples may also choose legal separation.
When many people think of a contested divorce, they believe that it refers to whether a person wishes to contest their spouse's divorce petition. However, while it is possible to fight against a potential divorce and attempt to save a marriage, it is often best to proceed as if the divorce will take place.
If spouses decide to reconcile, a divorce petition can be withdrawn, but by preparing for how to handle the issues involved in dissolving the marriage, they can make sure their rights are protected if they do ultimately decide to get divorced.
So, what is an uncontested divorce?
From a legal perspective, an uncontested divorce refers to a case in which spouses are able to reach an agreement on all outstanding legal issues and resolve matters outside of the courtroom.
Rather than taking the case before a judge and asking him or her to reach a decision, spouses can reach a divorce settlement on their own, and once all decisions involved in ending their marriage have been made, they can finalize the divorce process and legally end their marriage.
What is the process followed during an uncontested divorce?
In an uncontested divorce, spouses will need to be able to work together to resolve the issues involved in ending their marriage. Because of this, it is often best if they discuss the end of their marriage before one spouse files a petition for divorce.
This can help them identify any financial issues that they may need to address, and they may also begin working together to determine how to resolve matters related to child custody and parenting time.
After one spouse files a divorce petition, the other spouse will file a response. They will then complete the discovery process, in which each spouse will make full financial disclosure to the other regarding the income they earn, the property they own, and the debts they owe.
This will ensure they have all the information they need to negotiate a fair divorce settlement.
The parties will need to address all of the legal issues involved in ending their marriage, and they may resolve these matters through negotiations between themselves or using methods such as mediation or collaborative law.
The issues to be addressed may include:
1. Property division
All marital property a couple owns together will need to be divided fairly and equitably between the two of them.
Marital assets may include funds in joint bank accounts, the marital home, vehicles, furniture, jewelry, collectibles, and retirement accounts or pensions. A couple will also need to divide any joint debts, such as credit card balances.
2. Spousal support
One spouse may need financial support from the other following divorce.
This is often referred to as alimony or spousal maintenance, and the amount of support will be based on the income earned by both parties, while the time payments will last will be based on the length of the marriage.
Also watch: 7 Most Common Reasons for Divorce
3. Child custody
Divorcing parents will need to determine how they will share the responsibilities involved in raising their children, and they will need to create a schedule for the time children will spend with each parent.
4. Child support
Usually, the custodial parent (the parent-children spend the majority of the time with) will receive financial support from the other parent.
Once all of these issues have been resolved, they will be included in a divorce settlement. The spouses will then attend a final court hearing in which this settlement will be approved, and the divorce will be finalized.
Difference between a contested and uncontested divorce
While an uncontested divorce may not be completely conflict-free, it is usually a much less adversarial process than a contested divorce.
If spouses can agree to work out their differences between themselves, they can avoid much of the difficulty that comes with resolving matters in the courtroom.
In a contested divorce, multiple court hearings will typically need to be held to address various matters during the divorce process, leading up to a divorce trial in which a judge will make the final decisions on any outstanding issues.
Each spouse will need to pay for an attorney to prepare and file petitions and provide representation in these hearings. They may also need to pay for financial appraisers, child custody evaluators, or other experts.
Many of these complications and costs can be avoided in an uncontested divorce, and the process can often be completed much more quickly and easily if the spouses are able to negotiate a settlement they can both agree on.
Do I need a lawyer for an uncontested divorce?
Even if spouses are able to reach an agreement on the various issues involved in ending their marriage, it is highly recommended to consult with an attorney before finalizing the divorce process.
The uncontested divorce lawyer can help you with the uncontested divorce forms as well as the uncontested divorce cost.
They can make sure that all legal issues have been addressed, and they can identify any concerns that may lead to complications after the divorce has been completed.
Notably, an attorney can only represent one party in a divorce.
If one spouse has worked with a lawyer to prepare a settlement, the other spouse should consult with their own attorney to ensure that the settlement will protect their rights and meet their needs.
Related Reading: What Is Uncontested Divorce: Steps and Benefits 
How long does an uncontested divorce take?
The length of uncontested divorce will depend on the complexity of the issues that need to be resolved.
If spouses do not have any children together, do not own a home, and have minimal debt, they may be able to address issues quickly and easily and finalize their divorce within a few weeks.
However, if spouses need to resolve matters related to custody of children, ownership of complex assets, or spousal support, reaching a settlement may take several months or longer.
Do you have to go to court for an uncontested divorce?
If spouses are able to negotiate a settlement between themselves, they may be able to avoid attending court until the final hearing in which they will file their settlement and complete the process of ending their marriage.
However, even in an uncontested divorce, it may be necessary to attend court hearings to determine how some issues, such as child custody or child support, will be handled during the divorce process.
Related Reading: 10 Crucial Things to Do Before Filing for Divorce 
Can an uncontested divorce become contested?
Even if spouses agree to work together to negotiate a divorce settlement, they may find that there are some issues that they simply cannot reach an agreement on.
In these cases, their divorce may become contested, and a divorce trial may need to be held to resolve the outstanding issues.
However, in many cases, a judge will encourage spouses to find a way to reach a settlement without the need for a trial.
Should I get an uncontested divorce?
The traditional divorce process involves heated battles in the courtroom as spouses argue over how issues involving their children, their property, and their finances should be handled.
However, divorce does not need to be adversarial, and in many cases, spouses are able to negotiate a settlement and complete the divorce process with minimal conflict.
If you are looking to end your marriage, you should speak to a family law attorney about your options and learn how you can work to reach a divorce settlement that will protect your rights and meet your needs.
Related Reading: What Does the Divorce Rate in America Say About Marriage 
Share this article on
Want to have a happier, healthier marriage?
If you feel disconnected or frustrated about the state of your marriage but want to avoid separation and/or divorce, the marriage.com course meant for married couples is an excellent resource to help you overcome the most challenging aspects of being married.
More On This Topic
You May Also Like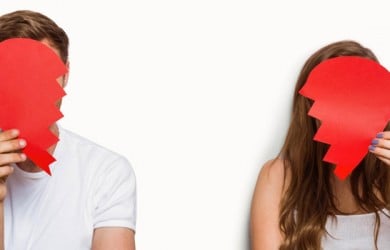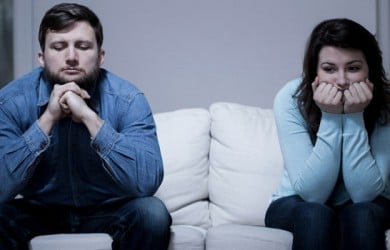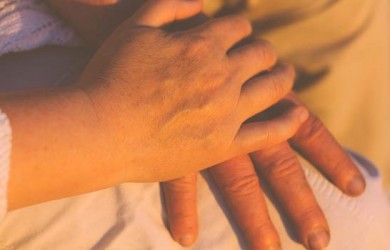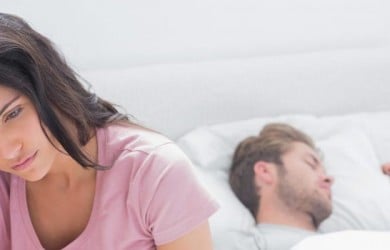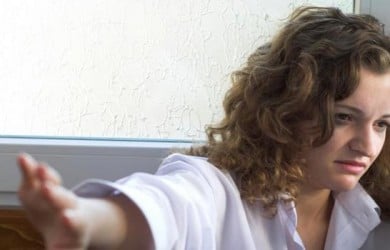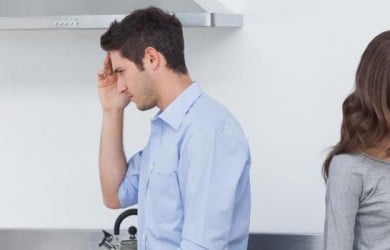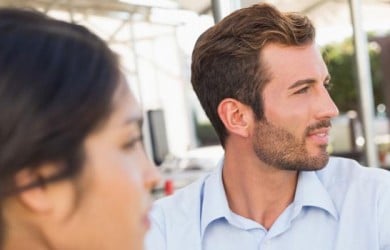 Popular Topics On Marriage Help