How Much Does a Divorce Cost?
The answer to how much does a divorce costs is not entirely simple; the cost of a divorce depends on various factors. Expensive is a divorce that is contested.
Contested divorce costs way more than an amicable separation. Although you can get a divorce without spending a fortune, you must prepare yourself for the unknown variables that can occur during the divorce process.
Understanding divorce cost
Divorce attorneys bill per hour. The rate depends on location and the caliber of the parties involved.
Attorneys in urban centers charge higher than those in non-urban areas. Divorce involving a high-profile family costs more and law firms with a history of high profile cases are more expensive to hire.
Divorce lawyers often require a retainer, a fee that a client pays to the attorney's firm to reserve the attorney's time for services. Attorneys take from this money as they bill per hour. Retainers could be as low as $2,500 and high as $25,000 or more.
The retainer covers expenses on phone calls, writing briefs, filing fees on paperwork (fees differ across countries), and talking to an associate on your case.
The time a divorce lawyer spent driving down to the courthouse and waiting for the judge to call the case is also billable.
Apart from divorce attorney's billing, if you require a forensic account or child custody evaluator's services, you will also have to pay for the extra services.
Related Reading: 

10 Most Common Reasons for Divorce
How much does a divorce cost on average?
On average, a simple divorce costs $15,000 per person in the United States.
Expensive, isn't it? But can you put a price on freedom? Also, issues such as custody battle cost, child support, assets, debts, and alimony can affect the overall cost of a divorce.
When answering how much does a divorce costs on average, it pays to take into account the state. For instance, many states compel couples to take classes on divorce settlement or co-parenting.
Also, the state can make it mandatory for couples and their kids to take Psychiatric evaluations.
Related Reading: 

Surprising Divorce Facts and Statistics
What factors affect the cost of divorce?
Factors that impact the average divorce cost varies on the nature of the case. If a divorce goes to trial and the parties raise more than one issue, it will cost more money, an average of $23,300.
Another factor that impacts how much a divorce cost is the cost to file for a divorce; yes, filing for a divorce attracts fees.
Other fees that increase divorce cost include:
Petition filing fees

Petition response fees

The assets involved

Custody battle costs

Hiring a child custody evaluator

Alimony

or spousal support issues

Mediation
The average lawyer's fees are on the high side. However, you can settle for a low-cost divorce attorney if you want to avoid breaking the bank.
Want to know the right questions to ask before you go ahead to hire a divorce lawyer? Then watch this video:

Related Reading: 

What Is the Cheapest Way to Get a Divorce
Factors that increase the cost of divorce
Divorce becomes more expensive when the couples cannot agree on essential issues. When spouses cannot agree on essential issues, the court proceedings generally drag long, and how much a divorce will cost will be more.
Some fights might not be worth the legal expenses, and you can figure out a better way to resolve it amicably. When spouses cannot do this, they both lose money. And while some battles are worth the expense, many are not.
Court fees pile up as proceedings drag, and often you end up needing the services of some professionals, such as a financial advisor, which adds to the cost and duration of your divorce.
The impact of attorney fees on divorce costs
The attorney charge is significant in answering how much a divorce costs. An amicable divorce without an attorney reduces how much a divorce costs drastically and is the cheapest way to divorce.
However, the same cannot be said for a contested divorce cost. Be prepared to spend a fortune on the average lawyer's fees if you're determined to bring in lawyers into the mix.
Related Reading: 

How to Find a Good Divorce Lawyer
What is the average fee for a divorce lawyer?
As mentioned earlier, divorce lawyers bill hourly, and the rate is contingent on where you file for the divorce. However, the average hourly rate for a divorce attorney in the US is $270.
Hiring an attorney would cost you more than hiring a solicitor or simply representing yourself. However, a lawyer may be able to protect your rights regarding the division of marital property and child custody.
Also, remember it's essential to get your money's worth! Don't just search for a cheap attorney or solicitor, but an experienced one.
The average cost of a divorce with a lawyer
According to The Institute for Divorce Financial Analysts, $11,300 per spouse is the average divorce cost with a lawyer. However, this fee can vary based on the experience, firm, and details of the case.
In determining how much a divorce costs, you must take into account how complicated your divorce is. If your divorce involves custody battle or alimony, then prepare for your attorney fees to increase, which will, in turn, affect the overall divorce cost.
The average cost of a divorce without a lawyer
The question of how much does a divorce cost depends on if you're willing to hire a lawyer. Divorce without a lawyer is less costly because a couple would only spend money on paperwork and filing fees charged by the state.
The lowest filing fee is $70 in Wyoming, but this amount varies by location. The fee is $435 in California.
Very few couples can agree on significant issues and amicably divide properties or decide on child custody and spousal support. If you can settle amicably, you can file for an uncontested divorce.
Some states have a mandatory waiting period. If you stay in such states, the divorce decree will be final once that waiting period is over.
Related Reading: 

Errors to Avoid if You're Planning a Do-It-Yourself Divorce
What does divorce cost if both parties agree?
Is divorce expensive if both parties agree? How much does a divorce cost if it is uncontested? Or do I need a divorce lawyer if we agree on everything? Those are the common questions on most people's minds.
Although the cost of divorce lowers drastically if the divorce is amicable, you should still get ready to dip into your savings.
If the divorce is amicable, you can keep the cost of divorce low. This kind of divorce is known as an uncontested divorce. If you draft your divorce papers and both parties agree on all essential matters, the average cost of a divorce could be under $500.
Related Reading: 

How to Decide if You Are Ready for Divorce
Cost difference between uncontested and contested divorce
The cost difference between an uncontested divorce and a contested divorce can be quite significant. The biggest expenses in a contested divorce are attorney's fees, the cost of hiring a forensic accountant, and other professionals.
However, you don't need these services in an uncontested divorce settlement. The monetary difference between these two kinds of divorce can be up to tens of thousands.
Related Reading: 

How to File an Uncontested Divorce
How much does a divorce cost by using mediation or collaborative divorce?
Divorce mediation costs less than its alternative, court. It is another way to reduce the average divorce cost because mediators charge considerably less than divorce lawyers.
They can keep you out of court and help both you and your spouse reach a mutually acceptable agreement. According to Equitable Mediation, the cost typically hovers around $7,000 to $10,000 total, and you only need one of them.
Related Reading: 

Does Your Divorce Need Mediation or Litigation
What is the cost of a legal separation?
Legal separation is different from a divorce. Separation means that you are still legally married to your spouse until you get a judgment of divorce from a court, but you live apart from them.
The simple answer to how much a legal separation cost is a little lesser than how much does a divorce cost.
Legal separations can cost about $3000-5000 for one party if you choose to have a law firm draft the document from scratch and if the matter is straightforward. If the case is complicated, the cost can go way beyond this.
Legal separation takes an average of 8-10 months, almost as long as a divorce. If complicated, it can cost nearly as much as a contested divorce.
Divorce is similar to a legal separation, except that you are still legally married to your partner in the latter.
Related Reading: 

How to File for Legal Separation
Conclusion
Divorce can be time-consuming and emotionally exhausting; however, it can be made worse by piling expenses.
A couple who agrees on all essential issues and chooses to settle amicably will watch the cost of divorce reduce significantly.
A couple like this can get a divorce with no money. Simply put, how much does a divorce cost depends entirely on the circumstances. However, some factors are beyond your control, so it's best to prepare for the unexpected.
Representing yourself in court is the next option to lower divorce costs should one party decide to file a petition. This would save you some money upfront but can cost you dearly on essential legalities.
Overall, the best approach when divorcing your spouse is to do what is best for you, be it a contested or uncontested divorce.
In either case, before answering the question, how much does a divorce costs, determine how much you are willing to spend to protect your interests, and you're more likely to get a fair deal.
Share this article on
Want to have a happier, healthier marriage?
If you feel disconnected or frustrated about the state of your marriage but want to avoid separation and/or divorce, the marriage.com course meant for married couples is an excellent resource to help you overcome the most challenging aspects of being married.
More On This Topic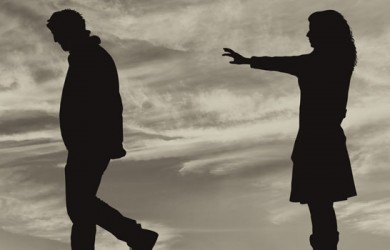 You May Also Like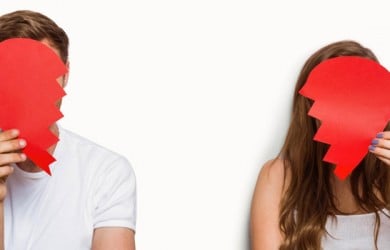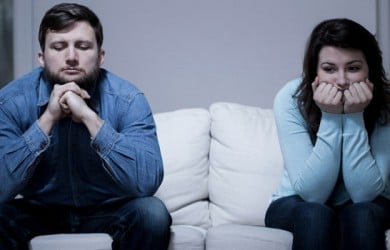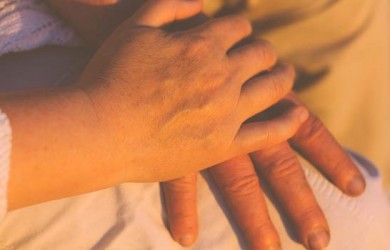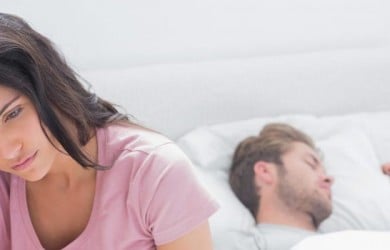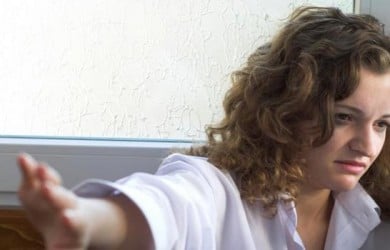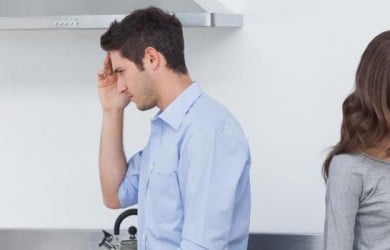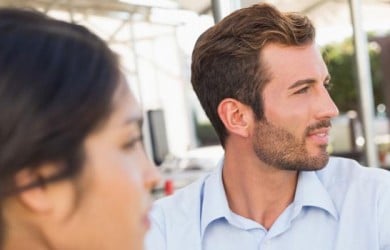 Popular Topics On Marriage Help