How Many Marriages End in Divorce
We would often come across news and articles about couples getting a divorce every now and then and it's really such sad news but over the years we have become so accustomed to it that hearing and seeing news about how many marriages end in divorce is no longer big news.
Before deciding to get married, most couples would want to understand what percentage of marriages end in divorce so as to not commit any of the crucial mistakes of couples who do. While it is a smart move, we also need to understand not just the common reasons why divorce occurs, rather the difference of divorce before and today.
Divorce then and now
Why is it important to understand how many marriages end in divorce and how divorce was viewed throughout history?
The reason for this is because history plays a huge part of what we are today and it will better help us understand how divorce was viewed in the olden days. Did you know that divorce in the early 1900s was very minimal because it was then viewed as a taboo? CDC (Centers for Disease Control and Prevention) notes that in 1901, the rate of divorce rose from 0.7 (for every 1,000 people) to 0.8 with a totality of 61,000 divorces that said year.
It rose to 0.9 in 1907 and maintained it's placed for the rest of the decade. In the 1980's the stats went up as high as 5.2 percent and it was said that it was because many women felt that they were more independent and didn't need a man to succeed.
From 1983 to our present, it has noticeably been seen that the divorce rate has gone far down. 1983 has 5.0 percent and 2017 only has 2.9 percent for every 1000 people.
How many marriages end in divorce?
How many marriages end in divorce has gradually decreased today and it does look very promising until we understand why this happens. You'd want to understand that this is divorce rate statistics for those who are married and the millennials nowadays prefer to not get married and that's the majority why there is a decrease in the divorce rate in the world.
How many marriages end in divorce in the first year is as big as 42-45% and the simplest reason is because this is what we call the adjustment phase of marriage.
When a couple fails to understand and compromise with each other in the first few years of marriage then they ultimately just give up — divorce is their first choice to cope with the situation.
Related Reading: What Does the Divorce Rate in America Say About Marriage
Most common reasons why marriages end in divorce
While we understand the statistics of how many marriages end in divorce we also need to understand the factors why couples choose to end their marriage
Infidelity
Infidelity may be ranked as one of the top reasons why marriages end in divorce. There is no valid reason why a person should have an extra marital affair and we may have already heard many reasons validating why some people do it but it's still one of the worst things you can do to your spouse.
It often leads to divorce because let's face it, with infidelity – you ruin respect, love, trust, and loyalty all in one single mistake.
Incompatibility
When you're over the honeymoon phase and you start seeing your spouse as the person they are, and then you'll see if you are really compatible. How many marriages end in divorce in the first few years because of being incompatible? Most of the time, when they realize they don't have anything in common both will decide to get a divorce.
Refusing to commit
When one let's go and refuses to work on the relationship then no matter how you fight for your marriage you will eventually get tired of fighting your one-sided love.
Lack of communication
We seldom take for granted how communication strengthens and heals a relationship. Without real communication, you can't expect to have a harmonious relationship.
Substance abuse
Alcohol and drug abuse can really hurt a marriage. It may seem like something that you can easily stop but the reality is, it's not that easy and in time it will ruin yourself, your family, and your marriage as well.
Marital abuse or spousal abuse
No one deserves to be treated with abuse, may it be in physical form, psychological or emotional abuse. This is one reason why marriages end in divorce. If needed spouses who experience abuse can seek help and will be given the assistance needed.
Personality disorders
Disorders such as NPD or narcissistic personality disorder will be grounds for divorce because of the high risk that it will pose to the entire family. Personal disorders won't just affect the marriage but each family member.
No one wants to be trapped in a cage of toxic marriage.
Also watch: 7 Most Common Reasons for Divorce
Financial problems
Financial issues will play a huge impact in every marriage and sadly, if a couple would experience extreme financial issues – their marriage is sure to be affected. Of course, money isn't everything but money is a necessity. If one is irresponsible or doesn't have the will to work to provide or at least help – marriage is to fail.
Falling out of love
For some, this might be a very immature reason to end a marriage but many would argue that staying in your marriage without love is like being alive without really living.
Efforts may be present but once the feeling is gone, the best way to part ways is to just have a peaceful divorce.
No sex life
This may look like an easy issue to resolve but many clients who undergo marriage therapy note that sex life is very important and lack of it will make couples distant with each other. It's part of your married life and you have to enjoy it too.
How many marriages end in divorce even after efforts have been made?
The numbers may be low but it's still very common nowadays. So whether you decide not to tie the knot to avoid divorce or to test the waters first before saying "I do", then it's your choice as long as you know what you are getting yourself into and once married, make sure to do your best to work on it.
Related reading: 6 Key Differences Between Separation and Divorce
Share this article on
Want to have a happier, healthier marriage?
If you feel disconnected or frustrated about the state of your marriage but want to avoid separation and/or divorce, the marriage.com course meant for married couples is an excellent resource to help you overcome the most challenging aspects of being married.
More On This Topic
Recent Articles
You May Also Like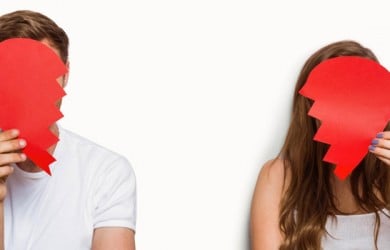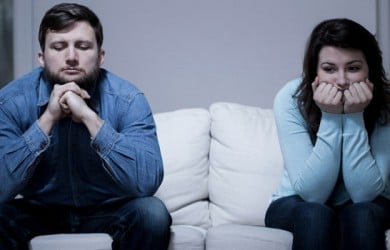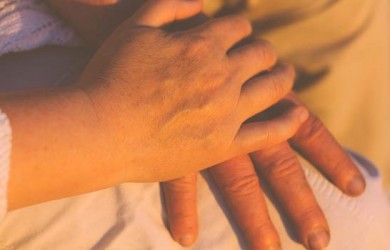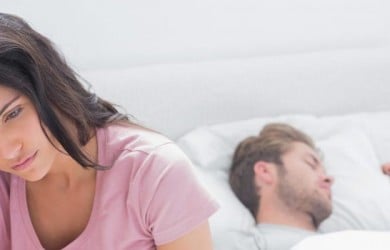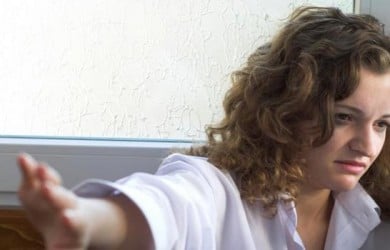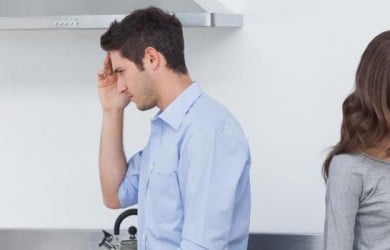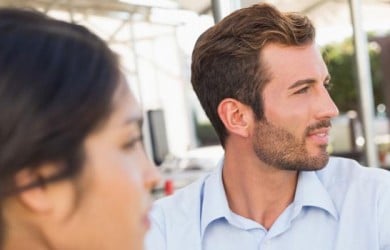 Popular Topics On Marriage Help