How Family Photos Ease Talking "Divorce" With Your Kids
Children and divorce, when put together, can be very troublesome for the divorcing parents.
Every divorcing parent faces a huge challenge: how to talk to your kids about your divorce! It's one of the most difficult conversations any parent will have. That's because it touches on so many deep emotions.
Preparing for talking to children about divorce can be quite complex due to obstacles from both your children as well as your spouse.
While your children may be riddled with shock, fear, anxiety, guilt, or shame, your soon to be ex may express anger, grief, resentment, and blame.
If the conversation isn't handled well, it can intensify emotions, resulting in even more anger, defensiveness, resistance, anxiety, judgment, and confusion for everyone involved.
These are the reasons why, for the past decade, I've been encouraging my coaching clients to use an approach I developed more than two decades ago for helping your child through a divorce
It involves creating a personal family storybook as a resource to ease the way through the dreaded "divorce talk." It's especially helpful when talking to children between the ages of 5 to 14.
I used the storybook concept before my own divorce and found it has many advantages for both parents and their children. I put together some photos of our family spanning the years of my marriage.
I placed them into a photo album paired with the supportive text I wrote. I focused on the good times, our many family experiences, as well as the changes that have taken place over the years.
An approach both parents can get behind
The message behind the storybook explains that life is a continuing and changing process:
There was life before your children were born and after

We are a family and always will be but now in a different form

Some things will change for our family – many things will stay the same

Change is normal and natural: school classes, friends, sports, seasons

Life may be frightening right now, but things will improve

Both parents are cooperating to make things better for the kids they love
By reminding your children that their parents had a history together before their birth, you give them a perspective on life as an ongoing process with many ups and downs, twists, and turns.
Of course, there will be changes ahead as a result of the separation or divorce. Those changes don't have to be discussed in detail during your initial conversation.
This talk is more about understanding and accepting. It is based on both parents discussing and agreeing upon all post-divorce parenting issues prior to the divorce.
Keep in mind that your children are not responsible for making divorce decisions. They should not have to experience the pressure of unraveling complex adult issues.
Don't put them in the position of choosing between parents, determining who is right or wrong, or where they want to live.
The weight of those decisions, along with the guilt and anxiety attached to them, is far too heavy for children to bear.
Advantages of the storybook concept
Using a pre-written storybook to present the divorce news to your children not only helps you to understand how to gently talk to your kids about divorce, but It also has a multitude of benefits for everyone in the family.
The advantages of the storybook concept include:
You start by getting both parents together on the same page with broad agreements easing the negotiation process for parents and professionals

You've created a script, so you don't have to stammer through the conversation

Your kids can read it over again and again in the days and months ahead when questions come up, or they need reassurance

You don't have to have all the answers in place when you talk to the kids

You're using cooperative, heart-based, inclusive language, so the divorce ahead doesn't sound as dreaded, frightening, or intimidating

You're being a role model and setting the stage for a child-centered divorce in which everyone wins

Both parents are more motivated to keep up the positive, respectful communication and cooperative mindset

Some families continue the storybook after the divorce with new photos and comments as a continuation of their family life

Some kids take the storybook from home to home as a security blanket
6 key messages parents children need to hear
What are the most crucial messages you want to convey in your storybook text?
These are the 6 points I believe are essential, backed by the support of the six mental health professionals I interviewed in advance.
1. This is not your fault.
Children tend to blame themselves when parents are upset. Children must know they are innocent and are not to be blamed on any level.
2. Mom and dad will always be your parents.
Kids need to be reassured that, even after the divorce, we are still a family. This is even more important if another love partner is in the picture!
3. You will always be loved by mom and dad.
Kids can harbor fears that one or both of their parents may divorce them in the future. They need repeated parental reassurance regarding this anxiety.
Remind your kids frequently of how much both mom and dad love them and always will, despite the divorce. In the future. They need repeated parental reassurance regarding this anxiety.
4. This is about change, not about blame.
Focus on all the changes that take place in life: seasons, birthdays, school grades, sports teams.
Explain this is a change in the form of our family – but we are still a family nevertheless. Show a united front without judgment. This isn't the time to blame the other parent for causing the divorce.!
5. You are and always will be safe.
Divorce can shatter the sense of safety and security of a child. They need to be reassured that life will go on, and you are still there for them to help them adapt to the changes.
6. Things will work out okay.
Let your children know both parents are working out the adult details so all will be well in the weeks, months, and years ahead.
Then step up and make mature, responsible, compassionate decisions on their behalf by putting yourself in their shoes and honoring their emotional and psychological needs.
Never talk negatively about your soon to be ex-spouse to your children regardless of their age. This practice makes every child feel as if they have to take sides, and children hate taking sides.
It also makes them feel guilty if they love the other parent. Ultimately, children appreciate and feel safer with the parent who stays positive about the other parent.
I often tell my coaching clients, "If you couldn't have a happy marriage, at least have a happy divorce."
This is best accomplished by conducting all your actions according to what is true 'the highest good for all.'
If you're not sure what that might mean in your family, reach out for professional support. You'll never regret that wise decision.
Share this article on
Want to have a happier, healthier marriage?
If you feel disconnected or frustrated about the state of your marriage but want to avoid separation and/or divorce, the marriage.com course meant for married couples is an excellent resource to help you overcome the most challenging aspects of being married.
More On This Topic
You May Also Like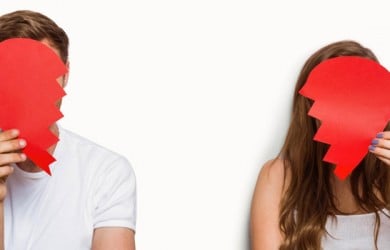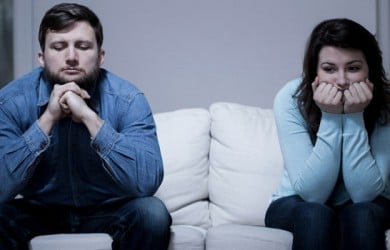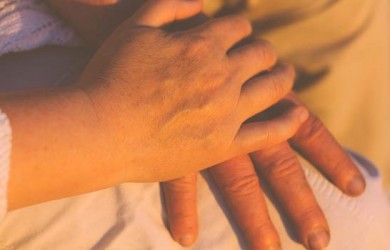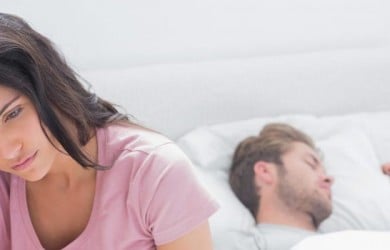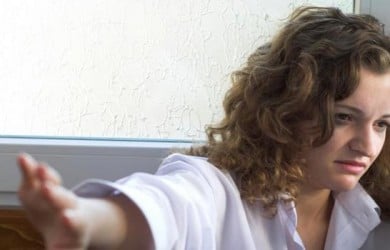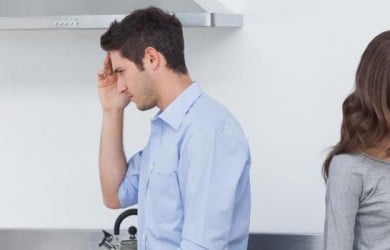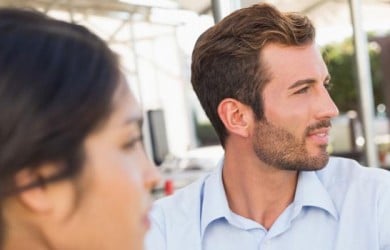 Popular Topics On Marriage Help