How Do You Tell Your Spouse You Want a Divorce – 6 Things to Remember
Marriage isn't a fairy tale.
It's a journey of two people who have vowed to be together through sickness and in health, for better or for worse but what happens when all of these changes? What happens when you are no longer happy with your marriage? How do you tell your spouse you want a divorce?
It happens; you just wake up and realize that this isn't the life that you've wanted and that you're missing out on what you really want.
It may sound selfish at first but you just have to be true to yourself. It's not about changing your mind and you just want out, rather it is a sum of all the years that you've been together, issues, extramarital affairs, addiction, personality disorders, and many more.
Sometimes, life happens and you just have to admit to yourself that it's time to end the marriage. How do you break it to your spouse?
You've made up your mind
When you have exhausted everything and tried all the solution there is but to no avail – you now want a divorce.
This may have crossed your mind a dozen times already but how sure are you? Divorce is no joke and it's not good to just jump to this decision without weighing some important things first.
Here are just some of the things you need to assess before asking for a divorce:
Do you still love your partner?

Do you just want a divorce because you're angry?

Does your partner suffers from a personality disorder or is abusing you?

Have you thought about what will happen in the

process of divorce

and the effects it will cause your children?

Are you ready to face life without your partner?
If you are sure with your answers here, then you have made up your mind and you now need to talk to your spouse about wanting to proceed with divorce.
How do you tell your spouse you want a divorce
It's now or never. Before breaking the news to your spouse, check these tips that might help you out.
1. Choose the right timing before you talk to your spouse
Be sensitive to timing because telling your spouse that you are no longer happy and want a divorce is big news. In fact, it may even come as a shock to your partner. You know your spouse better than anyone else so you know when to talk and what approach you can use.
Make sure that the timing is perfect and your partner is emotionally ready or at least capable of receiving the sad news. Be patient and remember that timing is everything.
How do you tell your spouse you want a divorce when you see this person trying hard to fix things between the two of you?
This is very hard but if you're really decided then no one can stop you.
Be firm but don't come at your spouse angry or shouting. If you can find the perfect timing, then you will also be able to do this. Be compassionate but firm about your words. You can expect different types of reactions here; some can accept it while some may take a while before the news sinks in.
2. Analyze your spouse's behavior
After you tell him the news, you might want to analyze their reaction. If your spouse already has an idea and you are on the same boat about no longer being happy with the marriage, then you will most likely have a calm discussion on how to go about the separation. On the other hand, if your partner seems surprise or rejected, you might want to be ready to hear questions and some harsh words too.
It's not easy hearing this news so be ready and just calmly explain your reasons. It's better to have privacy and enough time to talk.
3. Talking about divorce isn't just a one-time-discussion
Mostly, this is just the first of a series of discussions and negotiations. Some spouses won't even recognize divorce and will try to fix things but sooner or later, once the reality sinks in, you can talk about what you can do to have a peaceful divorce.
4. Don't pour all the details in one sitting
This can be too much even for you.
End the discussion with just the decision to divorce and the reasons why you have decided that it is the best decision for your family. Give your spouse time to take in the situation and allow him to digest the fact that your marriage will soon come to an end.
5. Harsh words and shouting will not help
You may be unhappy with your relationship and want a divorce as soon as possible but still choose the right words when asking your spouse for a divorce. Harsh words and shouting will not help the both of you. Don't start your divorce process with hostility, this builds up anger and resentment. Parting ways can be peaceful; we just have to start it with us.
6. Don't shut your spouse out of your life
Discussing and talking about the process is crucial especially when you have children. We don't want the children to absorb everything all at once. It's also better to talk about how you can make the transition as smooth as possible.
What's next?
How do you tell your spouse you want a divorce if they are not ready yet? Well, no one is really ready to hear these words but it is how we break it to them that will determine how your divorce journey will go.
Once the cat is out of the box and both of you have decided to pursue divorce, then it's time to work together so you can get the best divorce negotiation possible and to at least maintain a good relationship for your children. Divorce only means you are no longer seeing yourself together as a married couple but you can still be parents for your children.
Share this article on
Want to have a happier, healthier marriage?
If you feel disconnected or frustrated about the state of your marriage but want to avoid separation and/or divorce, the marriage.com course meant for married couples is an excellent resource to help you overcome the most challenging aspects of being married.
More On This Topic
You May Also Like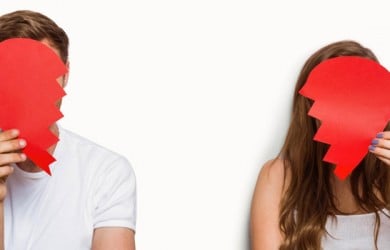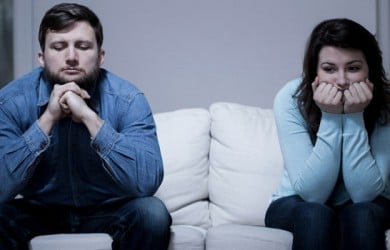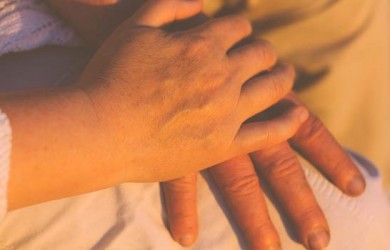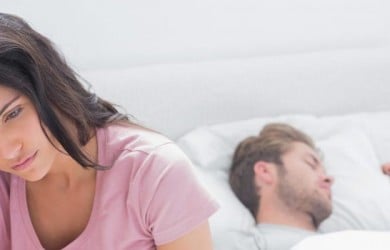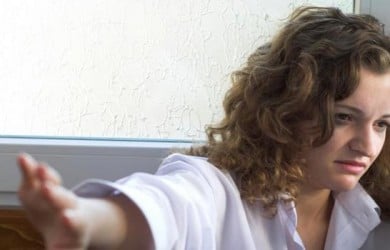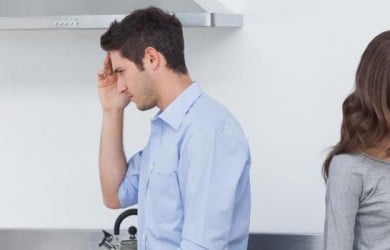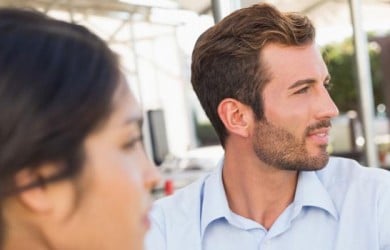 Popular Topics On Marriage Help