Helping Kids Through Divorce Physically and Emotionally – A Useful Resource
For many parents who are married, the thought of getting divorced is one that fills them with worry and anxiety.
How will kids cope with their parents' breakup?
How will children divide their time between divorced parents?
Will a divorce result in financial struggles for a single parent that impact kids' health and well-being?
These are just a few of the questions the parents may face when considering whether to go ahead with a divorce and helping kids through divorce as smoothly as possible.
Because of the concerns about how divorce will affect children, many parents choose to remain married because they believe that it will be best for their kids. However, this can ultimately be more harmful to kids.
Being exposed to ongoing conflict between parents can be very stressful for children, and it can set a negative example about what they should expect in their own relationships.
While the decision to end your marriage is not an easy one, once you are ready to move forward with your divorce, you will want to do everything you can to ensure helping children through divorce while minimizing the negative effects they may experience.
So, this situation begs the questions around telling kids about divorce, how to help a child deal with divorce and how to avoid the adverse effects of divorce on children.
You may also need to take steps to protect their physical safety and ensure their needs will be met going forward, and you should be sure to make the right decisions that will protect your parental rights.
By working with an experienced DuPage County divorce lawyer, you can be prepared for success as a parent, helping kids cope with divorce, during your divorce and beyond.
How to prepare your kids for divorce
As you begin planning for your divorce and helping kids through divorce, you will want to determine the right time to inform your children of the end of your marriage and discuss how their lives will be changing.
In many cases, it is best for you and your spouse to speak to all of your children together. During this conversation, keep the following tips in mind on how to help children cope with divorce.
Answer questions honestly

– Your children will likely have plenty of questions about why you are getting divorced. You should be open with them about the fact that your marriage has broken down, but you should

be sure to discuss these issues in an age-appropriate manner

.
You and your spouse should avoid blaming each other for the divorce or sharing details about specific conflicts or problems that led to the end of the marriage. Instead, focus on the fact that the marriage is ending and talk to them about what will be changing during and after the divorce process.
Offer reassurance

– Children dealing with divorce often feel that they are to blame for their parents' divorce. Helping your child through a divorce, you should

make sure they understand that your divorce is not their fault

, but is an issue solely between you and your spouse.
Helping kids through divorce, you can also make sure to let your kids know that both of their parents will always be there for them and will never stop loving them.
Set expectations

– Uncertainty about the future is one of the largest concerns children have during their parents' divorce, so you should alleviate these worries by letting them know what to expect.
Be sure to discuss major changes ahead of time, such as one parent moving out of the family home, and prepare them for other changes to their regular routines.
How to help your children get through the divorce process
Once the divorce process officially begins, parents and children may struggle to adjust to their changing circumstances, and ongoing legal disputes between parents may threaten to boil over into emotional arguments.
This increased stress can affect an entire household, so you will want to take the following steps to protect your children as you work to complete your divorce and continue helping kids through divorce.
Do not involve children in conflict

– You should do everything you can to

ensure that your children are not exposed to disputes or fights between you and your spouse.
In helping kids through divorce, it is best to avoid arguing in front of children or where they can overhear you, you should also make sure you do not put them in the middle of any conflicts.
This includes refraining from making negative comments about your spouse or blaming them for the divorce, asking your children to choose sides or make decisions about which parent they want to spend time with, or using your kids to send messages between parents.
Cooperate with the other parent

– Even though your marriage has broken down, you and your spouse will need to continue to

work together to raise your children in the years to come.
During your marriage dissolution and helping kids through divorce, you can work to establish a co-parenting relationship in which you collaborate in making decisions about your children and providing them with the care they need.
By putting your children's best interests first, you can create a parenting agreement that will define your ongoing relationship and allow you to cooperate effectively.
Be aware of parental alienation

– Even if you are working to help your kids stay neutral in your divorce, this does not mean that your spouse is acting in the same way. Helping kids through divorce may not not be their foremost priority, especially if they are embittered.
If your ex has attempted to sway your children's opinions against you or asked them to take sides in any divorce-related conflicts, you should speak to your divorce attorney about how you should respond and the actions you can take to protect your children's best interests.
Protect children's safety

– In some cases, you may need to take additional legal action to protect your children from harm.
If your spouse has acted abusively toward you, your children, or other family members, your lawyer can help you determine your options for receiving an order of protection or restraining order that will ensure that your family is safe from harm.
How to handle living arrangements with kids during and after divorce
Following your divorce, your children will be dividing their time between both parents' homes. As you transition to these new living arrangements, keep the following tips in mind around helping kids through divorce.
Try to avoid uprooting children

– If possible, you will want to minimize the major changes your kids will experience. A child dealing with divorce yearns for some sense of belongingness and familiarity.
In many cases, this means ensuring that they can continue living in the family home, attending the same schools, participating in the activities they enjoy, and/or staying in contact with friends and extended family members.
Make sure you can meet your kids' needs

– If you will be

moving out of your marital home

, you will want to be sure your new residence will have space for your children.
In your intent toward helping kids through divorce, make sure they have a place to sleep and store clothes, toys, and personal items, and keep your home stocked with food and other supplies to provide for them.
Maintain consistency

– You should try to follow regular routines and schedules with your children and make sure they know when they will be staying with each parent and who will be picking them up and dropping them off at school or other activities.
Keeping a family calendar is a great way to make sure children understand where they will be and what they will be doing on different days.
What if my ex wants to move away with my kids?
It is not uncommon for a person to relocate during or after divorce.
An ex-spouse may decide to move to be closer to family members, to pursue job opportunities, or to find more affordable living arrangements.
However, when one parent plans to move with children, this can affect the amount of time the other parent will be able to spend with their kids.
If your ex-spouse is planning to move, they will need to meet certain requirements, including notifying you in advance, and in most cases, they will need to seek approval from the court.
If the move will negatively affect your relationship with your children, you may be able to contest this move and ask the court to require your ex to continue living in a location that will allow you to have ongoing access to your kids.
In these cases, you will want to work with a family law attorney to demonstrate to the court why your ex's planned relocation is not in your children's best interests, and is definitely not helping kids through divorce.
How divorce affects kids in the short term and long term
Due to the major changes children experience during their parents' divorce, they are likely to experience emotional distress.
This may manifest as anxiety or anger, and they may struggle to deal with these concerns, especially during the first couple of years following the divorce.
Changes that affect children following divorce, such as moving to a new home, changing schools, the remarriage of one or both parents, or a family's financial struggles, can also make the transition difficult.
In many cases, children adjust to the changes that come with divorce within the first few years.
However, some children experience long-term effects, including depression or anxiety, and they may have behavioral problems, developmental issues, or their academic performance may suffer.
Also watch: 7 Most Common Reasons for Divorce
Adolescent children of divorced parents have been known to engage in risky behavior, including drug and alcohol use or engaging in unsafe sexual activity.
By recognizing the potential concerns that may affect your children, you can protect your kids and help them successfully transition to post-divorce life.
Some other useful ways of helping kids through divorce include ensuring that children receive treatment from a family therapist, working on learning positive parenting through divorce, maintain close relationships with both parents post divorce , and regularly discussing emotional concerns and providing emotional support.
As you proceed with the divorce process and juggle helping kids through divorce, you will want to work with a knowledgeable and experienced divorce lawyer who can help you take the steps to protect your parental rights and your children's best interests.
Share this article on
Want to have a happier, healthier marriage?
If you feel disconnected or frustrated about the state of your marriage but want to avoid separation and/or divorce, the marriage.com course meant for married couples is an excellent resource to help you overcome the most challenging aspects of being married.
More On This Topic
You May Also Like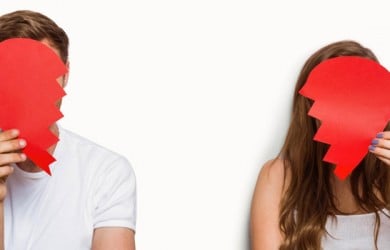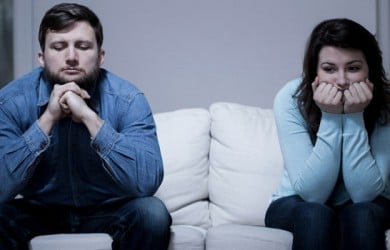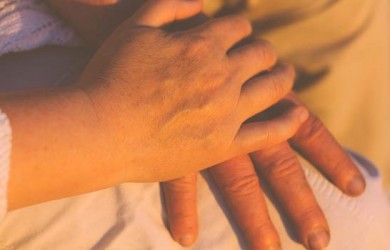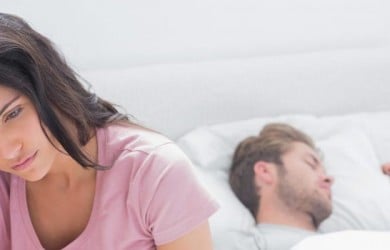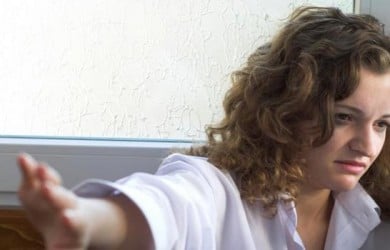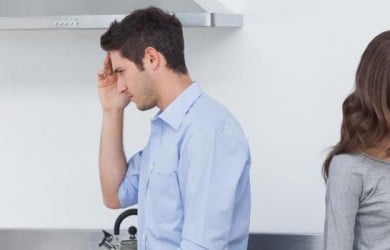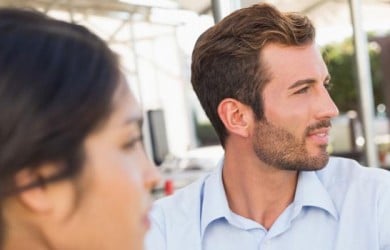 Popular Topics On Marriage Help