How to Find a Good Divorce Lawyer
Deciding to divorce can be a long, soul-searching and emotionally-draining process. Adding to the stress is the necessity of finding a good divorce lawyer from the beginning. It is important to have top-notch legal representation, however, so do your research and find the best divorce lawyer you can afford. Finding the right lawyer could end up saving you time and money, and help you avoid long, drawn-out battles with your ex-spouse to be. Remember, your divorce will shape the rest of your life, so choose your lawyer wisely. Spending time to do the necessary research from the outset will truly be time well-spent.
Key points to look for when searching for a good divorce lawyer-
1. Understand your lawyer's role
The goal of using a lawyer to help in your divorce process is to move the dissolution of your marriage forward in a fair and equitable manner. The main points of discussion when meeting with a lawyer should focus on money, other assets such as real estate and investments, and custody of any children. You should not use your lawyer as an emotional support person; you should look to friends, family and therapists for that purpose. When you are meeting with your lawyer, keep your emotions out of the conversation and stick to answering his/her questions with factual information. This may be difficult to do, but try your best to engage with your lawyer in a matter of fact, pragmatic style. Discussing what the marriage was like and the history of your relationships is certainly important to you, but it is not your lawyer's job to provide a personal counseling service. Use your lawyer for legal advice. Anything else can drive up his/her fees unnecessarily.
2. The importance of research
While your goal here is not to become an authority on the ins and outs of divorce (after all, that is what you are hiring a lawyer for), you should make yourself familiar with some of the legal terms and specialized legal language you will encounter as you go through this process.
3. Take time to interview your choices
You want to get a sense of different approaches so it is important to meet with several lawyers in order to decide on one who would be the right lawyer for your unique situation. Often times, you can get a sense of what a lawyer is like from your first phone call to their practice. Many lawyers will do an initial consultation for free but some will require a fee so be sure to ask before setting up a meeting. Query people in your circle who have used a divorce lawyer and ask if they would recommend theirs. Remember though that each state has their own divorce laws, so if your friend in Chicago is very enthusiastic about the lawyer she used, this will be of no use to you if you live in a state other than Illinois. However, do ask your friends for any tips they might have as to what made their lawyer especially good or (hopefully not!) especially bad. You can definitely learn and benefit from others' experiences.
Find out by checking with agencies such as the Better Business Bureau which lawyers have had complaints registered against them or their practice. Use the ABA, the American Bar Association, to identify a list of lawyers and their specialties who practice in your area. Most counties will have a professional association of lawyers. In addition, often times, this group can tell you which lawyers specialize in divorce.
Here are some questions to ask your attorney-
1. Does your attorney specializing in family law?
You will want to look for lawyers who specialize in family law. If they don't specialize in family law exclusively, find out what percentage of the practice is devoted to family law; it should be at least 50% of their caseload. Depending on your financial situation, you may want to seek a lawyer who also has expertise in finance and property laws. It is important to get a good "fit". You should feel comfortable with your choice of lawyer.
2. How experienced is your attorney?
You'll want to retain a lawyer who has at least three to five years' experience doing family law. You don't want somebody fresh out of law school with no real experience. This is not the time to hire your cousin who just passed the bar exam. An experienced lawyer can also give you better insights into the timeline of the divorce, the judge who will make the final judgment, and many other details which only experience can bring to the divorce process.
3. Does your attorney have relevant professional expertise?
Check out their credentials. You can evaluate your lawyer's professional expertise and appropriateness for your unique situation by checking their credentials. Be sure to look online to establish their credibility. Which law school did they graduate from? You may want to find out where they did their undergraduate work also because that might give you some insight into their legal style. Are they members in any professional organizations? Have they published articles, books, or been involved in law-making in the field of family law? Do they teach at any of the local universities or law schools? Do they do any pro bono (free) work in areas that you admire or feel a connection to? You might want to know which states they are entitled to practice in if they have passed the bar exam in multiple states.
4. How much will this process cost?
The money question. It makes some people uneasy, but this is not the time to shy away from discussing money. You need to know the bottom line. Ask how much retaining the lawyer will cost you. What are the hourly fees and billing terms? When you talk on the phone, what increment is used for billing? Is this billed in 15 minute or shorter increments, or in "real talk time"? How much does the lawyer charge for travel time, secretarial time, photocopies, mailing costs, court filing costs, cell phone calls, supplies, computer use or anything else? Some lawyers have a set fee for uncomplicated divorces. Ask your lawyer if he or she thinks your divorce should be straightforward. Clearly understand what you are paying for, how often you will be billed, and at what rate so there will be no surprises. Ask how much the entire divorce process might cost. To get an estimate, be sure to provide the lawyer with an idea if your divorce is amicable, or if it is likely to involve challenges from your spouse's lawyer as you split up assets and hammer out the custody agreement if there are children.
5. What can be the probable outcomes of the process?
Ask about prior divorce outcomes, and what the lawyer sees as your optimal outcome. You want a clear idea of your lawyer's competencies and track record for obtaining what is fair and right for you. Be sure your lawyer clearly tells you if he or she foresees any potential "sticky" problem areas. These areas could include social security, pensions, inheritances, etc.
6. Is your attorney acquainted with your spouse's lawyer?
Ask your lawyer if they can work fairly with the other lawyer, or if there is anything that would prevent your lawyer from working with your spouse's lawyer. You need to know this before engaging your lawyer, not after, so you don't waste time and money on someone who ultimately cannot reach a settlement with the other party. Remember too, that if your lawyer is being paid hourly, you're best off with a lawyer who can work well with other parties and who doesn't waste your time and money due to poor interpersonal skills.
7. What should you know about rights and responsibilities?
Quiz your lawyer about your rights and your obligations. Make sure your lawyer has firm knowledge about what you are legally entitled to and what you legally have to commit to when it comes time to finalize the divorce.
8. How long will the process take?
Some divorces can be finalized in a relatively short period of time, while other divorces can take considerably longer. One factor you should consider is when you want the divorce finalized since there can be serious tax differences and other consequences from one year to the next. You can have some say as to when you want the divorce finalized, and you should tell your lawyer at your initial consultation if the timing is an important concern. Be sure to ask if he or she can work with your schedule. Ask too how flexible he or she can be in regard to timing if something unforeseen needs your attention. You should also ask if you need to be present for any of the Court date(s).
But before finalizing a divorce lawyer there are certain other considerations that you need take into account-
Make sure you have a good fit with the lawyer
Pay attention to the small details from the beginning: Does your lawyer return phone calls and emails within a reasonable amount of time? Is their administrative staff friendly and patient when you interact with them? Is the location of the office convenient for you so that you don't have to drive hours and pay for parking and tolls each time you need to meet with them? Does the lawyer listen to all your questions and clarify in a friendly (not condescending) way when there are points you haven't understood? Does he or she seem dismissive of what you have to say about your upcoming divorce? If so, choose another lawyer.
Assets: Define these before meeting your lawyer
Ask about assets. You may want to do your research as to what all of your assets are before finalizing a lawyer. Why? Nobody wants to spend more money than necessary on legal fees. If it's feasible, you and your soon-to-be ex might want to agree on a list of assets before seeing your respective lawyers. Your lawyer will go over your asset list with you, but best to be prepared beforehand. For example, a good lawyer will help you list assets you may never have thought of as assets. For example, those airline miles you've racked up? Those count as an asset. You don't want to spend (expensive) legal billing hours quibbling over minor details as to who gets Aunt Zelda's silver-plated grapefruit spoons, so if you can, agree on the division of assets before stepping foot in your lawyer's office.
The monetary bottom line: Your lawyer's obligation is to give you all billing and cost information in a written format so that there are no surprises down the line.
Check their online presence
In years past, some states allowed lawyers to advertise in telephone directories. If you still use a directory, you can always check there, but nowadays nearly all lawyers and legal practices have websites that you can check out. You may even find online reviews of their services if you Google their name or a firm's name. Quite a few lawyers will have a presence on Yelp and other online review sites but tread cautiously here since anybody can post a review and comments on these sites. You need to find legitimate sites from credible sources.Check their online presence. In years past, some states allowed lawyers to advertise in telephone directories. If you still use a directory, you can always check there, but nowadays nearly all lawyers and legal practices have websites that you can check out. You may even find online reviews of their services if you Google their name or a firm's name. Quite a few lawyers will have a presence on Yelp and other online review sites but tread cautiously here since anybody can post a review and comments on these sites. You need to find legitimate sites from credible sources.
When all is said and done. Hopefully, you will have done your research and your divorce can move along and be finalized without major hitches. It is never an easy decision to divorce, but going in with knowledge can help make this transition time less uncertain and a bit easier to get through.
Share this article on
Want to have a happier, healthier marriage?
If you feel disconnected or frustrated about the state of your marriage but want to avoid separation and/or divorce, the marriage.com course meant for married couples is an excellent resource to help you overcome the most challenging aspects of being married.
More On This Topic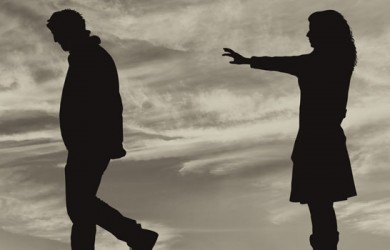 You May Also Like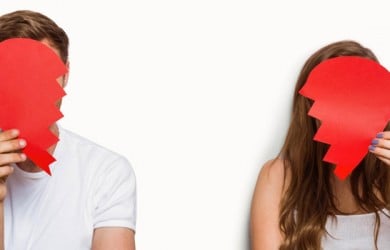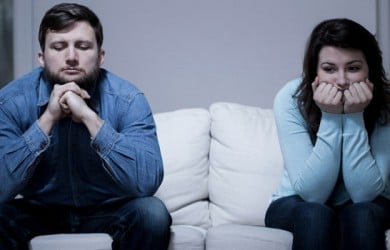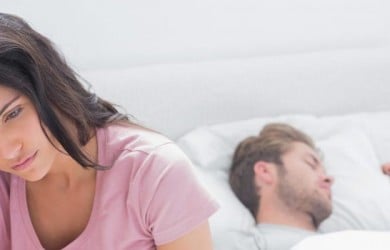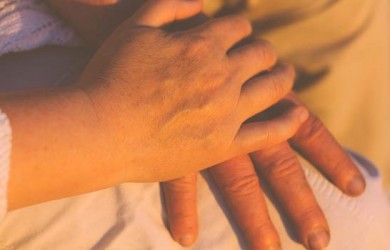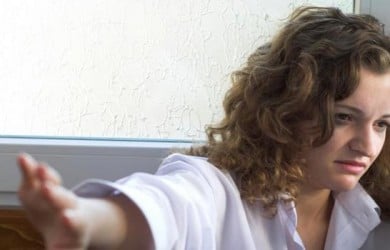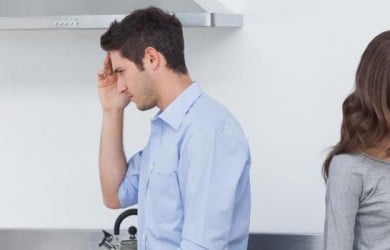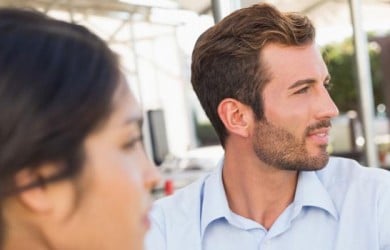 Popular Topics On Marriage Help