Everything You Need to Know About Adultery Divorce
What is adultery divorce?
Adultery can be defined as extrmatrial sex that has been deemed objectional on social, religious, moral, or legal grounds. However, the concept can vary on the basis of what is constituted as a sexual activity.
Hence, imploring adultery as the reason for divorce can be a bit tricky as it is subjective to what a social, religious, moral, or legal group considers as infidelity or extramarital sexual activity.
Divorce is difficult at the best of times, but when adultery is involved, the entire process can become more bitter.
Despite this adultery as a reason for divorce is known to be widely used in the UK.
"Around one in seven divorces in the UK is filed on the grounds of adultery."
Before opting for adultery divorce, you must first be married for a year. The person filing for divorce on grounds of adultery is known as the petitioner, and the person receiving this is known as the respondent.
A key part of the adultery divorce process is reaching a financial settlement.
When divorcing on grounds of adultery, there is an incorrect assumption that the wronged party will be treated more fairly. This isn't the case, and it has never been the courts' role to "punish" the adulterous spouse by imposing harsher terms.
Nothing will be different in the course of divorce based on adultery. However, it is the responsibility of one spouse to prove that their spouse has been unfaithful. There are further restrictions and guidelines on how to obtain a divorce because of adultery.
You must file for divorce within six months of discovery the adultery

You must not be living together at the time you file for adultery divorce

It must be the adultery of your partner, not your actions

Your husband or wife must have had sexual intercourse with someone of the opposite sex.
This means that civil partners and same-sex couples cannot use adultery as their reason for divorce, because UK law does not recognize intercourse between same-sex couples. There are also strict rules around what constitutes adultery.
For example, kissing another person would not be grounds for divorce. However, the spouse could consider unreasonable behavior on the grounds of emotional neglect as an alternative reason to file for divorce in this instance.
So, if you are thinking about filing for divorce due to your partner's adulterous activities but are unsure about the various aspects of such a divorce process.
The article shares details on what adultery divorce constitutes to help you prepare for the process.
Also, If you're seeking professional legal advice, divorce lawyers in the UK will be able to point you in the right direction.
The process for filing for divorce based on adultery
If one spouse can prove their partner has been unfaithful, they will need to apply for an adultery divorce.
After paying the court fees, the application will be sent to your spouse, so they can respond. You will need to agree to your divorce terms, which should include a financial settlement, how you will split your assets, and plans for childcare arrangements.
If you can agree to all of these steps, you can then apply for a Decree Nisi, which will finalize your divorce and put your agreements into action. It will be down to a judge to decide if your grounds for divorce are acceptable and if the childcare arrangements are in the child's best interest.
A judge will then grant your Decree Nisi. Six weeks after this, you will be granted a Decree Absolute, and your divorce will be final.
If you cannot agree on the arrangements for a financial settlement or child custody plan, you may need to explore mediation.
Mediation involves an independent third-party who will act as an impartial middle person to help you agree to a settlement. It can be helpful to have someone not connected with either of you to help you find the best course forward.
As mentioned above, many spouses who are filing for divorce on the grounds of adultery may expect favorable treatment or extra support. This isn't the case. Ultimately, the decision will be based on the fairest outcome for both parties.
What if one spouse is already living with a new partner?
If one spouse moves on and is living with a new partner, this can impact the financial settlement.
For example, if a spouse is applying for spousal support from their ex-spouse, but they are already cohabiting with another partner, this may reduce the amount of spousal support they receive.
Likewise, if the spouse who would be paying the spousal support is living with a new partner and their new partner contributes to living expenses, the judge could argue that they could afford to give their ex-partner more.
How does an adultery divorce affect child custody?
Adultery does not have an impact on child custody arrangements. Although a wronged spouse may want to feel vindicated in the divorce process and may feel that their ex-partner does not deserve access to the children, this isn't how a judge will see the case.
A judge will always act in the children's best interests and would only seek to limit contact if the ex-partner was violent or a danger to the children. Although adultery may show a lack of commitment, it doesn't make a person a bad parent.
Watch the following video where Tamara Afifi, a Professor in the Department of Communication at UCSB, explains the impact of divorce on children.

What if I committed adultery, and I don't want a divorce?
If your partner has proof that you have committed adultery, there isn't much you can do. The divorce proceedings will go ahead, and your actions may only delay the process.
If your partner changes their mind during the proceedings and you decide to move in together again, this would remove the opportunity your partner has to opt for an adultery divorce. This is because you cannot live with your partner after you have discovered the act of adultery.
What if a spouse was unfaithful before the wedding?
It's a common misconception that a partner cheating before your wedding day is still adultery if you only discover it after the wedding.
Even if the wedding would have been canceled if the spouse has discovered the infidelity, this is not considered adultery. It would only be adultery if the spouse continued the sexual relationship after the wedding.
If the infidelity resulted in a pregnancy, it would be possible to void your marriage in the first year, according to section 12 of the Matrimonial Causes Act.
Does the other man or woman have to be named in the divorce?
No, once the spouse guilty of adultery has admitted fault, there is no reason to name the other party in the adultery divorce. It might feel good for the wronged spouse to be able to shame their ex-partner in this way, but it can turn a judgment against you.
Share this article on
Want to have a happier, healthier marriage?
If you feel disconnected or frustrated about the state of your marriage but want to avoid separation and/or divorce, the marriage.com course meant for married couples is an excellent resource to help you overcome the most challenging aspects of being married.
More On This Topic
You May Also Like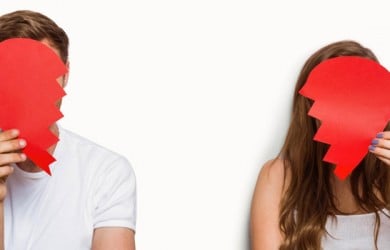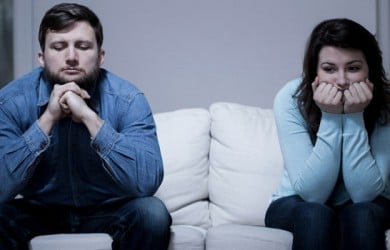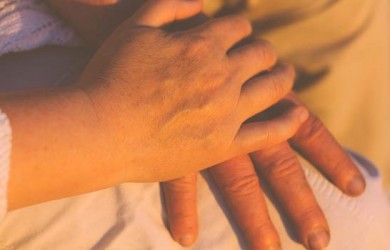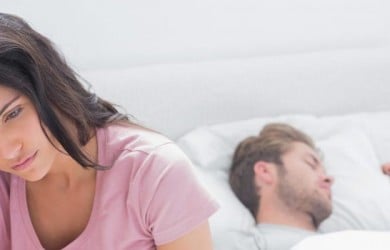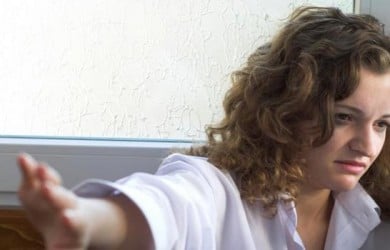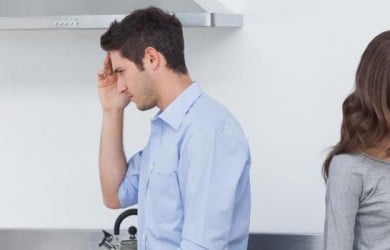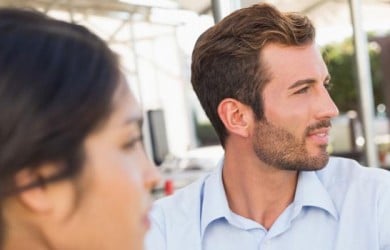 Popular Topics On Marriage Help