15 Divorce Advice for Women – Ending Your Marriage with a Smile
There is a ton of divorce advice for women, but when you are getting a divorce, you need the best. Although things don't always happen the way we want them to, everyone aims for their divorce to go as smoothly as possible.
If you haven't gone through a divorce before, it is likely that you have no idea what you would need for preparing for a divorce. Lawyers can only help so much.
You need real divorce advice for women minus the legal terminology for getting ready for divorce. Below is a divorce guide for women on how to prepare for divorce and get on with the wonderful life ahead of you.
1. Open bank accounts in your name
When preparing for divorce, the first thing you are going to need are bank accounts and a credit card or two in your name to establish your financial independence.
A savings and checking account at a different bank than any joint accounts is recommended to ensure that nothing gets mixed up. It is never too soon to set these up.
In addition to opening accounts in your name, know your money. You have to know where you are financially. Copy and file financial statements, tax documents, and ensure that everything makes sense.
Also Watch:
2. Start saving money
If possible, put funds away for emergencies before filing. Attorney fees are high, and on top of that, you must be able to cover your cost of living.
Also, ensure that your name is on all accounts, utility bills, trusts, etc.so your signature, along with your ex's are required. This prevents anyone from removing money from accounts.
3. Research, research, research
Women getting divorced or even the women going through a divorce must take the time to educate themselves early in the process. The more you know, the more informed decisions you will make.
First, do research over the internet, follow this by reading a few books on the best way to get a divorce. Learn your rights, learn how to find a good lawyer, and how to handle the division of assets.
Additionally, talk to people you know that have gone through a divorce. Divorce advice for women from women that have gone through it themselves is so helpful.
Basic research often leaves out a few of the details you want to prepare yourself for divorce mentally.
4. Think before putting anything in writing
This is one of the most valuable tips for getting a divorce for women. Things can get heated during a divorce. There are strong emotions involved, and anger is not exempt.
During those times, you do get mad, don't take your inner turmoil online, or send your soon to be ex an email that's not so nice. A little revenge may seem like a good idea in the heat of the moment, but will it do any good?
You are getting divorced. The best thing to do is to end the marriage on good terms. One poor move can turn a divorce that would have been easy and painless, into a petty drawn-out war. Watch what passes your lips as well.
5. Commit to taking care of yourself
Women after divorce can find it very difficult to take care of themselves.
So you have to empower yourself in order to end the marriage, dust yourself off, and move on. Don't mope and let yourself go. Instead, make yourself better than ever.
Rather than turning to food for comfort, release stress and negative emotions with exercise, eat well, and spend an extra five minutes on your appearance every morning. Every woman should feel confident.
6. Remain amicable
The factor that prevents this from happening is the hurt involved during a divorce and facing the fact that love and time were lost. However, remaining on good terms is very important whether you have children or not.
Keep the peace by getting your emotions in check. Don't be bitter when it is time to split the assets, don't engage in arguments, and, if possible, keep communication open with your soon to be ex.
Divorce gets a bad rap, but it doesn't have to be a terrible experience as long as both parties involved choose to act like adults.
7. If you have kids, work out a custody agreement beforehand
Another great piece of divorce advice for women or divorce advice for mothers is to work out what happens with the children before anything else. Who wants the court to decide what is best for their kids?
Children benefit from having two parents in their life, so keep that in mind when working out an agreement. For most, joint custody is the ideal choice.
Custody battles are not good for you, and they certainly aren't good for children.
8. Consider joining a support group
In addition to the seven divorce tips for women provided, you may want to seek further divorce support for women by exchanging your experience among those also going through a divorce.
There are support groups to join that are a huge help for women going through a divorce. They give hope to those parting ways with their spouse and make the transition from a married woman to a single woman easier.
Groups also reduce the loneliness women feel during a divorce (friendships may be lost) and provide the opportunity to connect with others that understand what they are going through.
Additionally, there will be women within the group at different stages in the divorce process.
Exchanging experiences and being able to discuss particular topics pertaining to your divorce offers relief from everything going on in your life.
You get to let your feelings out, discuss your thoughts freely, and get the support you need from new friends. To join a group focused on divorce advice and support for women, do an online search to find a few in your area.
Support groups hosted online are another option.
9. Manage the paperwork
Another aspect of a divorce that can be quite overwhelming is the paperwork, such as your attorney correspondences, financial statements and information, drafts, and also pleadings.
You need to ensure that all your paperwork is readily available and kept in order, preferably chronological, cause once the process of divorce begins, you might not get the time to arrange the paperwork.
10. Keep a positive outlook.
When going through a divorce, keeping a positive outlook is easier said than done. However, remember that the process does end, and when it does, you would have the opportunity to move on with your life.
Hence, it is necessary to stay constructive and positive to ensure that you can focus on the present and not on the past.
11. Negotiating alimony
Negotiating alimony in your marriage would be very crucial to keep yourself financially sound and to ensure that you are also equipped to take care of your kids.
If you were not working earlier, then it is even more important for you to ensure that you can get enough allowance from your ex to sustain a healthy lifestyle.
When negotiating, you must always keep two things in mind- first, you must evaluate your spouse's resources, and second, evaluate your own needs and what they might become in the future.
12. Talking about divorce with your kids
Discussing your divorce with your kids can be very emotional. A lot of times, kids tend to take the blame for the separation of their parents. To ensure that your kids can have a smooth transition would require some planning and a lot of patience.
Try to ensure that both you and your spouse are present, do not blame each other or fight or show any resentment towards your spouse in front of your child.
Explain to them that the separation has nothing to do with your child and that you would always love them the same way.
Allows your children to process this information, they might act out, but that is where your love for them would be tested the most.
13. Choosing a counsel
Choosing the right counsel can make a world of difference, especially when it comes to alimony and other remunerations. Divorce proceedings can often get ugly, and you might find yourself stressed and helpless.
So to not let things get out of hand, you must ensure that you hire the best counsel you can afford.
14. Dividing the debt
Divorce would most likely be very devastating for your finances; on top of that, having debt can only make matters worse for you.
If you do not have a prenup, try to settle your debts before you start the divorce process, insist on your husband to pay off his debts so that they do not come back to haunt you.
Most importantly, consult with your attorney on the matters of your debt and what is the best way to handle them.
15. Moving on
Moving on would be harder than you might anticipate. Once you are done with your divorce, you need to start getting comfortable being alone with yourself.
You can try to date someone new, but it can be very toxic for you and your health.
You must embrace the freedom that you have, be patient with your emotions, get reacquainted with yourself, and find a support structure.
Divorce is difficult for everyone, but there are ways to make it easier. During the entire process, do not forget to focus on you, your happiness, and your independence, along with keeping the peace.
Just remember that keeping the peace doesn't mean giving your spouse whatever he wants, it means handling things like an adult and working everything out in a way that leaves both parties satisfied and on good terms.
Share this article on
Want to have a happier, healthier marriage?
If you feel disconnected or frustrated about the state of your marriage but want to avoid separation and/or divorce, the marriage.com course meant for married couples is an excellent resource to help you overcome the most challenging aspects of being married.
More On This Topic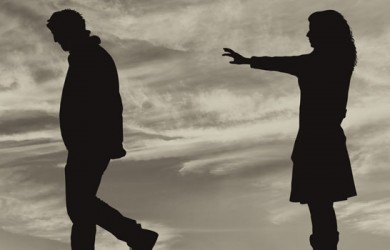 You May Also Like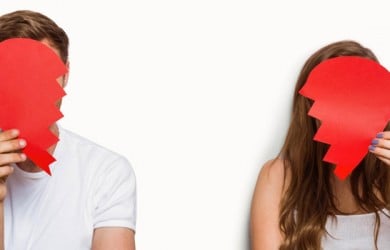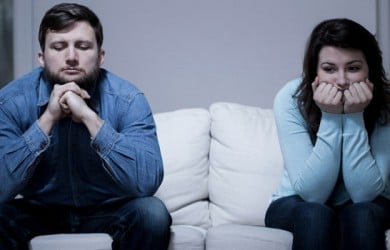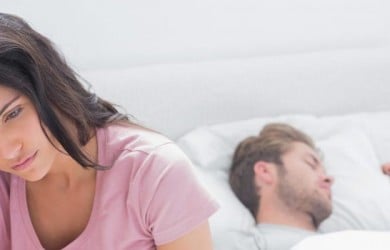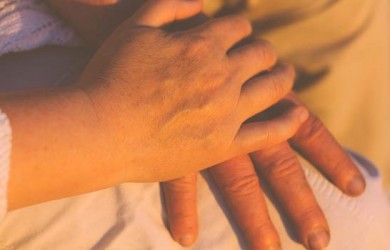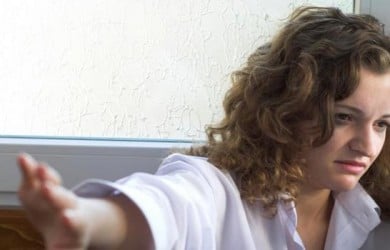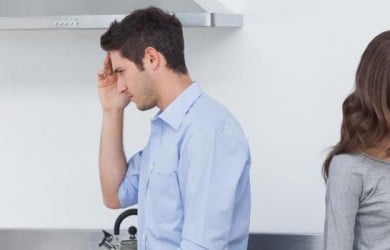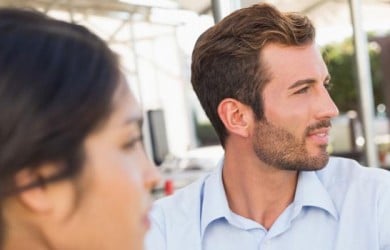 Popular Topics On Marriage Help