3 Steps to Easing the Pain of Separation and Divorce
So the wedding bells have rusted, a dried up tumbleweed rolls by where you once stood for your wedding photos and your marriage feels just the same.
Nobody marries to divorce. Whether you were the person who wanted out, or not, whether you married for the right or wrong reasons you won't be enjoying separation and divorce experience. Far from it. But does separation and divorce have to be as hard? Is there a way to work together during the process, rather than experience untold arguments and bitterness? Is it possible to divorce under difficult situations and not experience, or express anger, hurt and bitterness towards each other?
If one, or both parties have wronged each other somehow, it can be difficult to put aside the hurt, anger and fear that you are undoubtedly experiencing. In some situations, the unhappy emotions may have been caused by underhand, selfish or unkind acts toward one or the other, or from both of you which can be difficult to cast aside. And we haven't even got started on the divorce settlements that can be a highly emotive situation. It's hardly surprising that divorce and separation is a difficult time.
There are some marriages, that despite experiencing compassion for each other, and a desire for the best for each other, still have to end in divorce. There may not have been any wrongdoing towards each other, but a distance, or differences in lifestyle choices, unresolved grief, or just not bringing out the best for each other leads to a decision to part ways. In this situation, there could possibly be an opportunity to experience a smoother and less painful divorce.
But in all honesty, when it comes to divorce and separation, it's very unlikely that the experience is going to be painless. Now, we don't say that to encourage the anger and bitterness to be projected out onto each other as you move through the divorce and separation process. But more so that you can acknowledge that this is going to happen, and understand why you are experiencing what you are experiencing.
Anger, frustration, bitterness and hurt feelings are almost a natural process when a couple is going through the divorce and separation process. But if you can acknowledge and accept it, the hurt and bitterness have a chance at being reduced, resolved, and even reconciled with your ex-husband or wife rather than compounded, exaggerated and accelerated.
Here's how you can make divorce and separation a little bit easier and enable you to return to your new life without battle wounds that didn't need to occur.
Here are 3 steps that can potentially prepare you faster for recovery from separation or a divorce
Step 1: Practice acceptance
Here's the honest truth about separation and divorce. You are not going to get everything that you want from the divorce settlement. You are not going to make your ex partner pay for their mistakes, or teach them a lesson, even if you hurt them in the pocket, or with bitter words. You are going to feel hurt, upset and angry. It is a difficult, scary and turbulent time and nothing that you can say or do will prevent you from going through this pain.
However, the pain is temporary, it passes. Life will get better, you'll learn from your mistakes, and you won't care whether your ex husband or wife learned from theirs. It is going to be difficult, but there will be times even in this difficult experience that you'll be able to experience joy, hope, and happiness – even if it might be clouded but you will experience sunny days in the future. Plenty of them.
Letting go of the marriage, and accepting that life's going to become cloudy for a while – battening down the hatches and bracing the storm. So that you can save your energy to rebuild your life and reduce additional hurt or pain. Accepting that you won't get everything the way that you want it in your divorce settlement, or even in your life right now is important. Accept that things are temporarily tough, and that you will bounce back, and that things will get better and brighter in the future. This acceptance will help you save energy, heal, look toward the future and move on.
Step 2: Process the loss
Whether you wanted to leave the marriage or not. If your partner was difficult, even nasty, or wonderful. You'll naturally experience a sense of loss, for what was, what could have been, what wasn't and where you think your life was heading. Most couples during separation and divorce can project this loss onto their ex partner, in the form of anger, snipes, revenge and bitterness. But it's a distraction, what they are avoiding is the grief for the loss of a dream.
Take the time to acknowledge this, and to grieve (even if you are glad to be free from the relationship). Grieving will allow you to move on swiftly when you are ready, rather than picking up the pieces for years thereafter.
Step 3: Consider your actions during the settlement process
The settlement process is a stressful, and in some marriages, complex time. Watching how you make decisions and behave, will help smooth a sticky part of the divorce and separation. This mindfulness will stop you from projecting your hurt out onto your ex and causing extra stress.
Don't try to obtain something you don't want from the settlement just because you can, or because you know your partner wants it. Don't use children against each other. Work with your ex to figure out a solution for the children that doesn't cause conflict. But of course, you need to stay strong and stand up for your equal and fair share. In situations like this, fairness is always the way to go.
Share this article on
Want to have a happier, healthier marriage?
If you feel disconnected or frustrated about the state of your marriage but want to avoid separation and/or divorce, the marriage.com course meant for married couples is an excellent resource to help you overcome the most challenging aspects of being married.
More On This Topic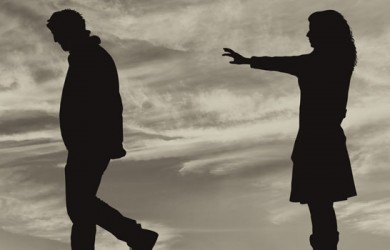 You May Also Like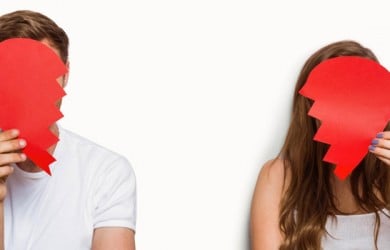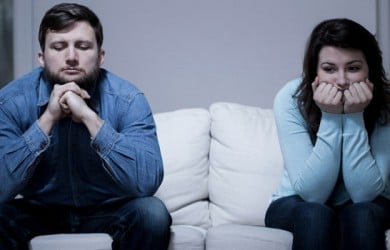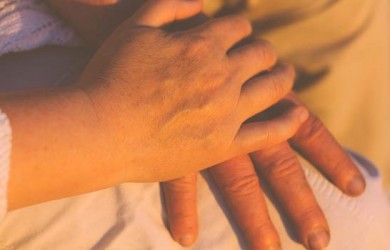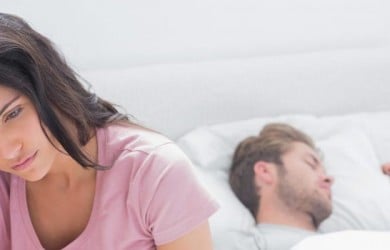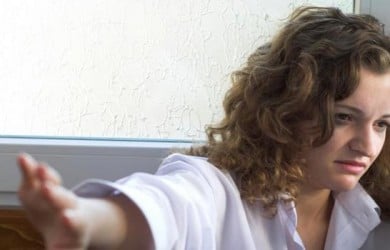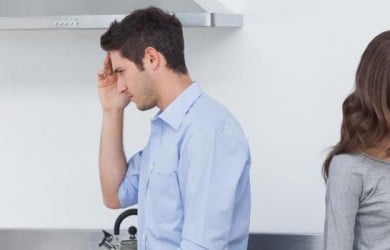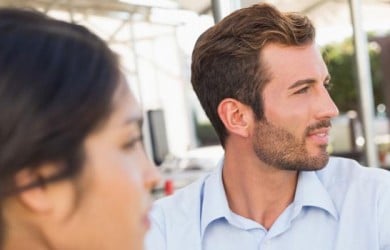 Popular Topics On Marriage Help