Dos and Don'ts for Winning Child Custody Battle
Divorce proceedings are difficult and messy enough. And things could only get more complicated once child custody hearings begin.
A child custody case can go either way, but you stand a much better chance of winning child custody if you have an action plan in place.
That action plan on 'how to win child custody should include the following the dos and don'ts of winning a custody battle listed below and what not to do during a custody battle:
What factors influence child custody?
Child custody is a serious issue.
When it comes to how to win a custody battle, the court always takes the decision that is best for the child, especially when both the parents have logic in their arguments. Undoubtedly, child custody is more difficult than the divorce itself.
Let us look at the factors that play a role to get custody of your child:
The parent who is more willing to keep the child

The child's preference

Each parent's

emotional connection

with the child

The financial status of each parent

Mental and physical fitness of each parent

Past instances of abuse, negligence, etc

The parent who is the caregiver till this point

Level of adjustment required for the child with either parent
Child custody laws differ from state to state and this may mean more factors coming into play. However, these factors are essential in custody issues and will be considered at all times.
Related Reading: 

Child Custody And Leaving An Abusive Relationship
Grounds for winning child custody
When you are fighting for custody of a child, it usually means both legal as well as physical custody.
Legal custody means decisions regarding the child's welfare as they grow up. It means involvement in a child's life and having a say in the decisions a child makes
Physical custody stands for who the child lives with in person. In physical parental custody, the parent owns the right that the child lives with them.
Grounds of full custody are decided on the basis of what works in the best interest of the child. This examination means checking the background of each parent and what could be the best or worst consequences if the child is given to the mother or the father.
In this regard, the court considers the following grounds for the full custody of the child.
That the child is safe with the parent seeking full custody

That the child has a constructive routine

Impact on the life of the child

Any violation of court orders by the other party
10 do's for winning child custody
While it's true that following child custody do's and don'ts will not guarantee a legal victory in your favor, following these custody battle tips for winning child custody will increase your chances of getting the best possible result for you and your child.
1. Get the services of a child custody attorney
While you can get any lawyer to represent you in court when fighting for custody, it's still best to pick a lawyer who specializes in family law and guardianship.
With an experienced child custody lawyer by your side, you have a better chance of winning a child custody case.
2. Display your willingness to work with the other party
You may not like your ex for whatever reason, but it's an undeniable fact that he or she is a part of your kids' lives, and you have to work together to get the best result for your child's sake.
Show the family court that you're willing to do so because open hostility could make you lose child custody instead, like what happened with countless other parents.
3. Be professional at all times
Professionalism is important for winning child custody, and if you want the judge to see you as a parent who is involved, competent, and loving.
All those qualities will become apparent to the judge when you show up on time for hearings, dress in a professional manner, and observe proper behavior and etiquette in court.
Related Reading: 

What Is Physical Custody

4. Document everything
Documentation is essential in just about any court case, but even more so in child custody cases where you believe your child is at risk for abuse with your ex.

If you know your ex to have a history of abuse, physical or otherwise, you have to document your interactions with him or her so you can use them in court.

Documentation is essential in just about any court case, but even more so in child custody cases where you believe your child is at risk for abuse with your ex.
If you know your ex to have a history of abuse—physical or otherwise—you have to document your interactions with him or her so you can use them in court.
5. Willingness to collaborate with ex
It is often noticed that most parents often lose the case only because they are unwilling to collaborate with their ex-spouse. However, the court does not see this in good light. This merely shows your unwillingness to take a step for your child.
So, for winning child custody, make sure you are ready to collaborate with your ex-partner so that your child adopts a healthy lifestyle.
Related Reading: 

Important facts about Joint Custody
6. Make use of your parental rights
As a parent, you must be having certain visitation rights, and you must not ignore them. You should meet your child and connect with them. This will create a strong bond between you two, and the court ensures it keeps the child's best interest. If the child is unwilling to be with you or does not seem connected, you might lose the case.
7. In-home custody evaluation
If the court has doubts regarding how you will keep the child, you must opt for an in-home custody evaluation where you can show the authority your child will be in a good space if they live with you.
8. Be involved with the child
While the fight is between you and your ex-spouse, parents might often forget the child. So, make sure you stay connected to it throughout the process. However, they must not necessarily know about the proceedings. It is difficult for the child to process the divorce. Just stay with them during the tough times.
9. Create a space for your kid
As your child grows, they must have a space of their own. So, make sure you have a room set up for them just like it would have been if the family would have been intact. This will help the child maintain the balance of mind during the tough times and even for the times to follow if you win full custody of your child.
10. Respect your child
Just as much as you deserve respect from your child, so does your child. They must know they are valued, and their opinions are heard. If you act otherwise, the child will lose respect for you, feel lonely and grow up to be a diffident person.
Related reading: 

Know the Difference between Guardianship and Custody
10 don'ts for winning child custody
What not to do during a custody battle? Are there any ways to win custody of a child or mistakes to avoid?
If you want to win your child's custody but are unsure what mistakes to avoid, here are 10 things that you must keep in mind regarding child custody issues.
1. Badmouth your ex to your child
Whatever you think about your ex, keep your thoughts to yourself. Never let your child hear anything negative about your ex coming out of your mouth because that person is still that child's parent.
Anything you say against your ex will not only be construed by the court as you trying to influence your child but will also hurt him or her, and your child has already suffered enough.
2. Cook up stories
Making up stories is basically lying, and you don't want to be lying to a judge in court if you're actually interested in winning the custody battle.
Just be as honest as you can when you present your side in court, and if you can show evidence of your claims, then don't hesitate to do so.
3. Abuse alcohol or drugs
The slightest hint that you abuse alcohol or, worse, drugs, and the court will have no qualms about granting full custody to your ex.
Never put yourself in a position where even the mere suggestion that you're an alcoholic or a drug abuser could lose you your child forever.
4. Involve your child in the court case
This is less a way to win the child custody case than a way to spare them from the whole mess, but it's just as important.
Your child's welfare should always be at the forefront of any custody case, and sharing to them details of the case or dragging them to court is hardly a way to show that you care.
Keep them out of the court case as much as possible.
5. Be late during visitations
If you are late during your visitations, this will only show that you are not serious about the whole process. Moreover, this will also show that you have less regard for the child- around whom the entire dispute revolves.
Related Reading: 

Determining a Child's Primary Caretaker
6. Reschedule meetings
As aforementioned, rescheduling will only show that you are not giving this situation as much importance as required. This will give your ex an advantage over you, and that is the last thing you want.
7. Preventing the other parent from meeting the child
There is no time to play games with your ex-spouse or your child. So, don't prevent your child from meeting the other parent. You will only lose respect in their eyes.
8. Splitting the children
If you have two or more children, don't put forth the idea of splitting them up. It is a completely different case altogether if the court proposes that. However, it will be heartless of you to put forth that idea or pick one of your children.
9. Ignoring the best interest of the child
In the race of winning full custody of your child, ignoring what your child wants is extremely wrong. So, ask them what they want instead of imposing what you or your ex-spouse wants. Be empathetic.
10. Pitting the child against the other parent
If you are playing mind games with your child or instigating them against the other parent, you are only being selfish and putting your child's growth at stake. You would not want your child to be a bad person.
So, such negative impressions on their brain will affect them eventually, and despite you win full custody of your child, this will work against you in the long run.
The video below sums up the mistakes that can make a parent lose custody of their child:
Related Reading: 

How Expungement Helps in a Custody Battle
Get legal help for child custody
There are two ways you can file for custody. One, you can hire a lawyer to guide you through the process. Second, you can file pro se (Latin for "on one's own behalf"). In this way, you will be representing yourself in the court of law.
As convenient and cost-effective as navigating the child custody solo, it is quite a risky game as you might not be fully aware of all the legal procedures like a lawyer. And considering the situation puts the future of your child at stake, it is advisable to get legal help for winning a custody battle and having legal advice for child custody throughout the process.
Here are a few signs that you must opt for a custody lawyer:
The circumstances of your case keep changing and getting complicated

Your ex-spouse has hired a lawyer

You are not adept with

Family Law

Your ex-spouse is blocking you from your child

You feel your children aren't safe with your spouse

It's an inter-jurisdictional case
Related Reading: 

Visitation Schedule for Non-custodial Parent
Takeaway
Winning child custody can be draining both physically, emotionally, and financially. After all, it involves your child, who is your lifeline. It is often possible to take the wrong course of action in the process of winning over your ex for the child custody trial.
However, with the right approach and the advice mentioned above, be sure of winning the custody battle and having a healthier future.
Share this article on
Want to have a happier, healthier marriage?
If you feel disconnected or frustrated about the state of your marriage but want to avoid separation and/or divorce, the marriage.com course meant for married couples is an excellent resource to help you overcome the most challenging aspects of being married.
More On This Topic
You May Also Like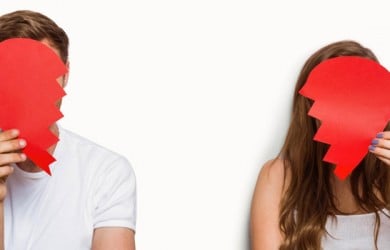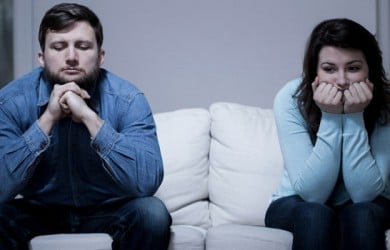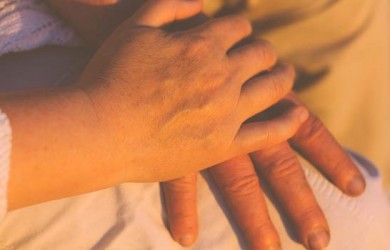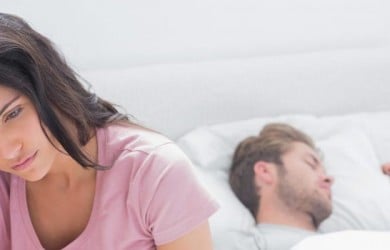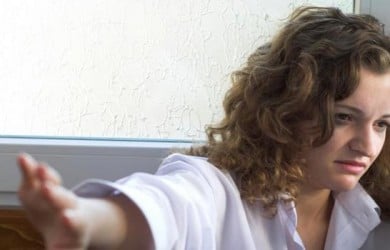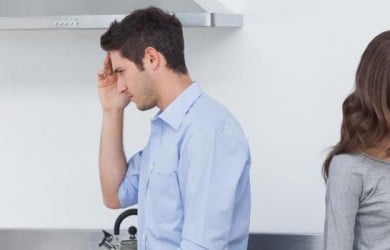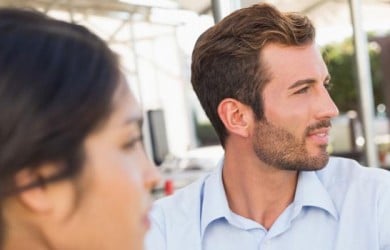 Popular Topics On Marriage Help