15 Do's and Don'ts for Divorcing Parents
Divorce is a stressful life event, and it can only be more daunting when a child is in the mix, mainly because divorce can have a long-lasting impact on children.
Regardless of whether you're a newly divorced parent or you've been separated for years, learning how to deal with co-parenting and children can be an uphill battle. In this article, you can find some ways of dealing with divorce and do's and don'ts for divorced parents.
Should divorced parents spend time together with their child?
While spending some time together with your child can be beneficial, spending too much time (like going on week-long vacations) can be detrimental.
Psychologists say that spending small outings together can help your child feel loved by their parents and help them grow to be emotionally content.
However, if you plan on going on long vacations with your children, make sure you talk to them beforehand that while you might be friends and get along with your ex, you are not looking to get back together as husband and wife.
Setting up clear relationship distinctions can help your children understand the dynamic, and they won't develop false hope.
15 Do's and Don'ts for divorced parents
Here are some tips that will help you get through the post divorce period as parents.
What you should do
Here are some tips you should follow to give your child a stress free environment post divorce. These will make co-parenting easier for you and your ex-partner.
1. Work out a co-parenting plan
A proven tip for parents when divorcing is to develop a post-divorce parenting arrangement. Drawing up a commitment during the divorce process in writing or verbal agreement can help you figure out the most efficient way to raise your child.
Going through a divorce with kids can be stressful, but a co-parenting plan can make the transition a lot easier for you, your ex, and your children. Find ways to divide time with the kids evenly and set up responsibilities for each other.
Working out a co-parenting plan can put an additional strain, so a divorce tip for parents is to use a mediator to help facilitate conversation and come to an agreement. Professional divorce mediators can also help you come up with an action plan that can fit your schedules and needs.
2. Set down similar ground rules
Consistency and a routine are essential for the healthy development of your child. Even if it may seem like providing stability is difficult as divorced parents, there are ways you could make the child feel grounded in a foundation of love and trust.
Communicating with your partner and setting down similar ground rules and punishments if these rules are broken can help set up consistent behavior expectations for your child.
Additionally, discussing everyday after-school routines and weekend activities can help your child feel stable in both households.
Research shows that some standard rules like bedtimes, cleaning up, healthy dinner and snacks, TV time limits, and other chores around the house makes it easy on the child. This way, they will not feel more or less burdened by a single parent and will not act out.
3. Show affection during the divorce process and after
Remember that the divorce process of court meetings, meeting with lawyers, fights with your ex, and financial and emotional instability are not just between you and your partner- divorce impacts the children.
A piece of advice for divorced parents is not to neglect their children through the divorce proceedings. Show affection and make them feel loved and cared for.
4. Continue family traditions as much as possible
While it may seem challenging to keep up with family traditions after separation, it's still important. Your child needs to grow by experiencing tradition and feel connected to their parents.
Work out some plans with your partner to see which traditions you can keep up and what changes you might have to make to keep these running smoothly over the years.'
Related Reading

: 

Three Simple Steps to Build Your Family Culture
5. Help your children communicate their feelings
During the divorce process, children who are in the middle of it tend to bottle up their feelings. They might feel like they're the reason for the conflict and inflict a lot of guilt and shame on themselves.
If you notice that your children have gotten unusually quiet, approach them, show affection, and make them feel comfortable. Please encourage them to ask any questions about the situation and reassure them they are still very important to you.
6. Check-in regularly on your child's growth and mental health
It is common for children to develop anxiety, depression, or eating disorders when parents divorce.
Paying attention to your children during this difficult time is crucial. Try to keep their daily routine and schedules as consistent as possible and make sure they eat healthily.
7. Help your child get used to both homes
After your divorce, your child may feel like an outsider in your new home. They might also find their single-parent homes lonely.
The transition period can be very stressful for your child, so even if you're going through a lot emotionally, ensure your children get the attention they need.
Help them adjust to the new surroundings by encouraging them to decorate their rooms and personal spaces the way they like.
This video talks about the emotional effect of decorating one's room on a child through genuine experiences –
8. Provide your child with the resources they need
When children watch their parents get divorced, it can be a very stressful experience, and they need a lot of attention to feel safe and secure.
If you find that you're unable to give them the help they need, or you notice your child getting depressed or burnt out, then consider taking them to therapy or counseling.
Counselors specializing in marital therapy can help you, and your ex can come up with a post-divorce parental arrangement and help your child process and understand the situation better by teaching them coping strategies.
What you should avoid
Here are some things that you should entirely avoid if you want to co-parent your child without any distress or pressure. It would be best for your child if you could steer clear of these mistakes.
9. Don't talk nasty about your ex to your kids
Kids can be sensitive after their parents get divorced. Even if your relationship with your ex is rocky, don't rant about your problems- they will feel torn between their two parents, which will only add to their stress.
As much as possible, limit your conversation about your ex- even if your child brings it up. Try not to say anything negative about them.
10. Don't introduce them to your new partner before they're ready
Children with divorced parents tend to be very sensitive about their parents' relationships.
Bringing in an outsider and introducing them to your child will only make them feel more conflicted and uncomfortable.
Introduce your new partner to them only after enough time has passed since the divorce and your child has a healthy attitude toward you and your ex.
11. Don't completely cut off communication with your ex
Even if you're not on the best terms with your partner, communication is key to ensuring your child's proper upbringing. Put your differences aside so you can plan out activities and routines for your child's growth and development.
12. Don't take on only easy responsibilities
It's important to split the responsibilities of your child evenly. In divorced couples, ensuring that both the parents take on similar responsibilities can make the child feel more secure.
If you only take on the fun, easy responsibilities, the child will start to have conflicting emotions, which will only lead to more problems.
13. Don't involve your child in an argument with your ex
If you find it hard to communicate civilly with your ex, make sure you have these discussions away from your child. In front of your children, try to have a professional or friendly talk with your ex.
Involving your child in your conflict will only make them more confused, and they start to feel like they are forced to pick sides.
Related Reading: 

3 Simple Steps to Stop an Argument
14. Don't share court or financial issues with your children
As a child of divorced parents, your kid is already experiencing a lot of emotional stress. Don't take out or share your frustrations with them- they're just children, after all.
If you rant to them about financial or divorce stresses in your life, they might start to feel responsible for it, leading to emotional problems.
15. Don't make sudden changes in your children's lifestyles
Children need a routine for healthy physical and emotional growth. Studies show that kids who have set routines with their family, like eating together or going to certain activities, tend to be more emotionally healthy.
Even though your divorce might've changed the dynamics of these routines, trying to keep up with the lifestyle your child is accustomed to is the best way to help them feel secure and connected to you.
Conclusion
These do's, and don'ts for divorced parents can help you focus on what's important for your child's well-being and holistic development.
There's no reason why children with divorced parents shouldn't grow up to be just as emotionally healthy as other kids. Proper post-divorce parenting arrangements and emotional support can ensure that your child has a healthy life as they grow.
Share this article on
Want to have a happier, healthier marriage?
If you feel disconnected or frustrated about the state of your marriage but want to avoid separation and/or divorce, the marriage.com course meant for married couples is an excellent resource to help you overcome the most challenging aspects of being married.
More On This Topic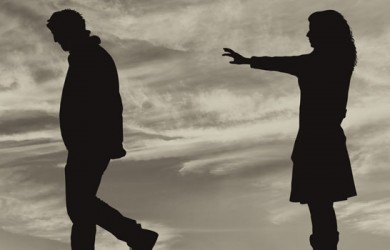 You May Also Like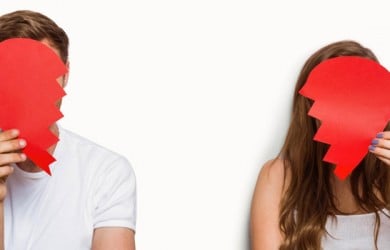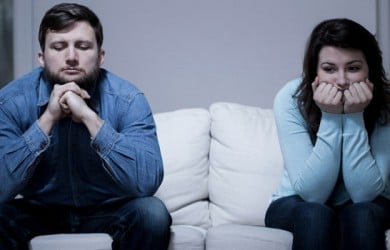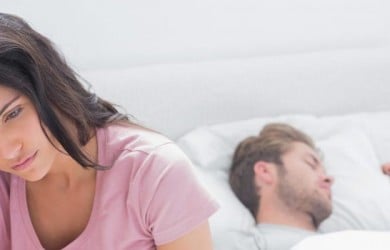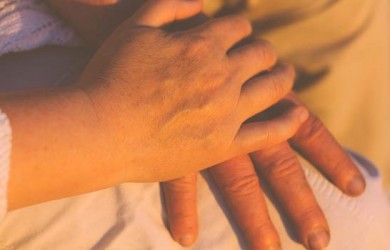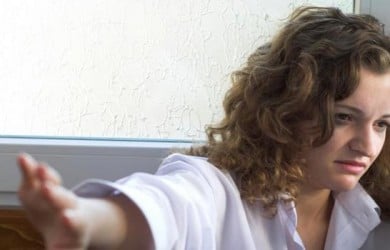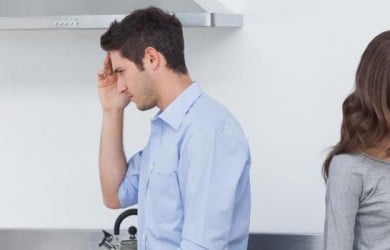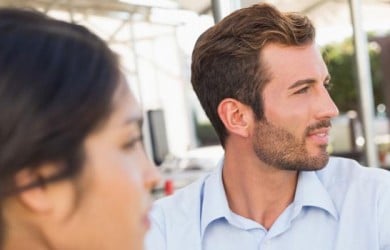 Popular Topics On Marriage Help