Does Divorce Make You Happier?
Epicurus was a Greek Philosopher who said one of the keys to happiness is the absence of pain. So, according to him and his Philosophical school of thought, does divorce make you happier? Their answer would be, yes.
In a way, yes.
Since only bad marriages end in divorce, it may not bring you happiness, but it will get out of misery, so you're halfway there.
But when you divorce someone, you lose a big part of yourself. Most divorced people say they regret wasting the best years of their lives that they gave to a failed marriage.
So does divorce make you happier? Not yet, it only gives you the opportunity to be happy and like all things, it comes with a price.
You have to work twice as hard
One thing they should start teaching in school is for people to learn to fix their own mistakes. Nobody is perfect, that's true. But that doesn't mean you neglect the mess you made and chalk it up as human frailty. It is irresponsible and a sure way to fail in life.
So, now that your divorced or on your way there, you will have to spend your time rebuilding your life.
Returning to the market means updating your resume. It's especially true if you were a homemaker. Before you even start thinking about marrying all over again, you have to think about food on the table.
If you are divorcing the family breadwinner, you will also lose your source of income. You can continue receiving financial support based on the result of the arbitration and the circumstances that led to the divorce, but it's always best to prepare for the worst.
If you're a career person during your marriage, then you are going to have to rethink how to handle your job while taking care of the kids. Being a parent is stressful and rewarding at the same time, but being a single parent is twice as hard.
So yeah, once you get divorced, it will be like when you were single. You pay all the bills, you do all the chores, and you spend all your free time improving your skills. Now you have to do that all over again while taking care of your kids.
Will it make you happier? We don't know, it depends on how bad your marriage was.
You're going to have to explain it to your kids
Every child knows what a traditional family is; kids learn about it in school while singing songs, and watching TV. Once you divorce, it's normal that one parent moves out and the kids get bounced around like a volleyball between the two of you.
It obviously gets very confusing for them.
Depending on the age of the child, they may react violently to it. So, other than just getting your affairs in order, you also would have to get your child's affairs fixed up. There are cases where they have to change schools, make new friends, or have psychological and emotional problems.
So, get it squared away, be honest. Do not ever lie to your child about going through a divorce. You can use white lies, but blatant lies such as "Daddy is just going away for work, but he will come back soon." is only giving them false hope. The moment that hope is crushed, you lose their trust, and it would make things harder for everyone.
Understand that it will take time to sink in. Expect one or several defense mechanisms will activate as part of the process. It may even be necessary to get counseling for, especially bad cases.
Does divorce make you happier? Over time it's possible. But right now it will definitely make the children sad.
Also watch: 7 Most Common Reasons for Divorce
Can I find happiness with someone else?
Yes, but not right away. Unless you are emotionally and physically involved with someone while you were married (so technically you are cheating) and having a bad marriage is not an excuse to be unfaithful. Still, don't marry them right away and announce to the world that you're a cheat.
That aside, is it possible to find happiness with someone else? Yes, it is. It's also possible to find more pain with someone else too. So we advise you don't think about it until you have a stable income for yourself and your children first.
Make sure you get your family settled in with the new environment before you introduce another drastic change.
For an adult, moving to a new home, a new family arrangement, and a new job is already a daunting task. It is harder for children who will be uprooted because of the bad choices you made.
Do not make the same decisions that eventually led to your divorce. You didn't know any better the first time, for the second time around you should be prepared for everything.
A lot of single parents believe that their children should not interfere with adult matters and it's none of their business who they should marry. It is selfish and stupid to think that way. Your children will have to live with that person. If your prospective partner also has children of their own, the kids will have to get along with each other, unless your fine with turning household into a warzone that could lead to another divorce.
Blended families can be a blessing or a curse. Since you can only choose one prospective partner, there is no hurry to get the first one that comes along over the best one for you and your children.
Besides, if there is someone, you don't need to marry them right away. You can just date first until everyone is comfortable with each other.
Does Divorce make you happier? No, not really. It is a physically, emotionally, and mentally stressful experience. You will lose your place in the world, and you will have to start your life anew.
Once the dust settles, a big part of your life has ended. Whether you be happier now that you free compared to when you were married is all up to you. With great freedom comes great responsibilities.
Share this article on
Want to have a happier, healthier marriage?
If you feel disconnected or frustrated about the state of your marriage but want to avoid separation and/or divorce, the marriage.com course meant for married couples is an excellent resource to help you overcome the most challenging aspects of being married.
More On This Topic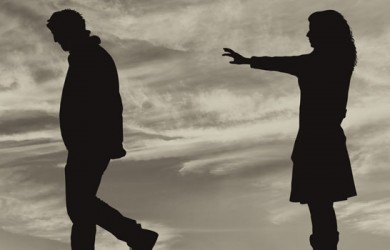 You May Also Like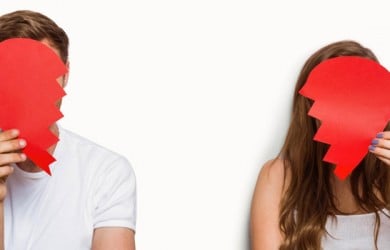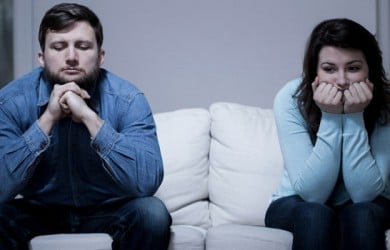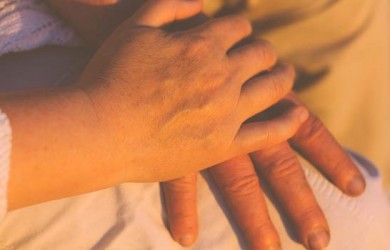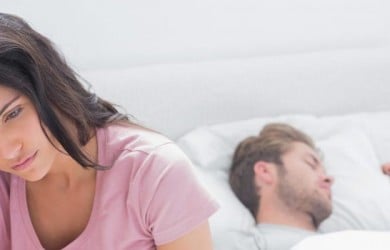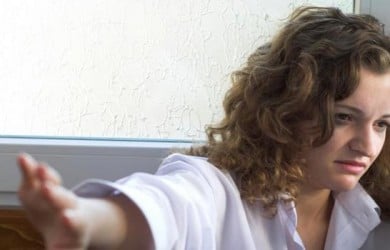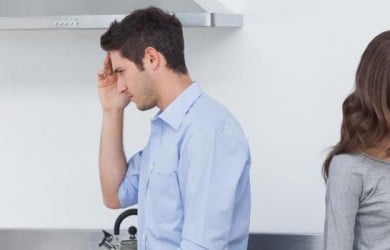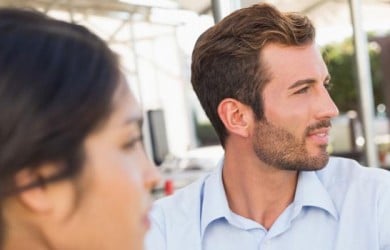 Popular Topics On Marriage Help