Divorcing After Infidelity: How to Make That Decision
Infidelity is one of the most hurtful events that can happen in a marriage.
It calls into question the very bonds upon which your union is based: trust, respect, honesty, and the exclusive love that is promised when two people say "I do."
No wonder infidelity often leads to divorce.
If this is your situation, here are some important points to reflect upon as you evaluate whether or not you should stay in the marriage or proceed towards filing for a divorce.
Infidelity and your emotions
Your spouse has been unfaithful.
In the immediate aftermath, you may feel a wide range of emotions: grief, disbelief, a feeling of unrealness, mood swings going from rage to unbearable sadness, revenge, a questioning of what you thought you knew about your mate.
All of these are normal and you can expect to feel them for quite a while as you process the news that your partner was unfaithful. Do not make any major decisions while you are feeling this way. You cannot trust your brain to function correctly and you may do something that you will later regret.
Take care of yourself during this fragile time: breathe deeply. Reach out to trusted friends and allow them to take care of you.
If you can arrange to take some time off from work, do so. (Or, if it is helpful to keep your mind off of the infidelity, continue your work and daily routines.)
As you work your way through that bundle of emotions, some things will start to become clear:
Focus on healing
First of all, tell yourself that whatever decision you make—whether or not to divorce—you want to emerge from this situation a whole, complete, and mentally healthy individual. You want to keep your mind focused on your healing.
Get some perspective
When you become aware of your partner's cheating, it is natural to say to yourself that this is the worst possible thing that could ever happen to you. Guess what? It isn't. Far worse would be to live years with a partner who practised subterfuge, hiding his cheating ways and sleeping with not only you but another person, or persons.
At least now you know what you are dealing with, rather than finding it out decades later.
Bring in the professionals
As you consider your options—stay or go—reach out to the experts.
Sure, your friends and family are terrific sounding boards and they are there for you, but they aren't the ideal individuals to go to for advice. They may hate your spouse and offer biased opinions about the best way forward. They may be resolutely anti-divorce making their advice biased as well.
What you need at this time is a marriage counselor; someone you can sit with and spill out all your emotions, questions and concerns and who has the professional skills to help you unpack them in a safe and confidential environment.
They have seen it all and can offer you the best guidance and emotional support so that you can make a sound decision for yourself while considering all angles of what impact that decision will have for your future.
Unpacking the infidelity
When working with your counselor, you will want to examine various facets of the infidelity.
This will be helpful as you make the decision to reconcile or divorce. Good questions to ask include: was this the first time he was unfaithful? Was this a one-night stand or something long-term? Did he reveal the cheating on his own accord, or was he caught?
Was there something in the marriage that may have led to the infidelity, or was it more of a personality trait (sexual addiction, compulsion, thrill-seeking)?
There will be fear
As you examine the two paths in front of you—divorce or stay married—you will also be feeling some fear. This is normal; it is your mind prompting you to stay attentive to the situation.
Break down that fear. What is fearful about staying: will he do it again? Fear that you will never be able to rebuild trust? What is fearful about divorce: being single again? Financial burden? Raising children without a partner? Having to learn to navigate life on your own?
These are all legitimate concerns and ones that you will want to spend some time evaluating, as they will lead you to the right decision.
Don't neglect the self-nurturing
As you work through the decision-making process, there is one thing you should keep on the front burner: yourself.
Honor yourself through self-care. These are dark days, certainly, but you can help move through them by making yourself a priority.
You probably neglected to do so when married; maybe you put other's welfare before your own. Now is the time to do things that you did not do when you were too busy taking care of your spouse.
Time for meditation. Time for exercise. Time for a bit of shopping to freshen up your wardrobe and feel pretty and feminine. Time to watch what you want to watch on Netflix. Whatever reminds you that you are worth gold.
Keep your eye on the future
Whatever you decide, trust that that decision is the correct one.
Pick a path and move forward with hope and positivity. If you decide to divorce, look at this as a way of taking care of yourself, freeing yourself from a partner who breached the bond of trust.
Tell yourself you will love again, and this time with someone worthy of you and all that you bring to a relationship.
Share this article on
Want to have a happier, healthier marriage?
If you feel disconnected or frustrated about the state of your marriage but want to avoid separation and/or divorce, the marriage.com course meant for married couples is an excellent resource to help you overcome the most challenging aspects of being married.
More On This Topic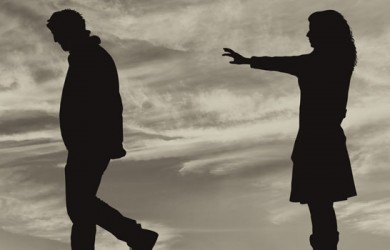 You May Also Like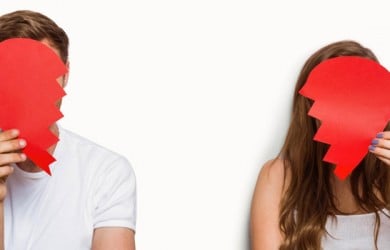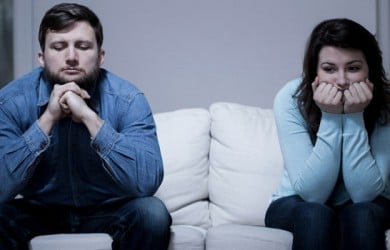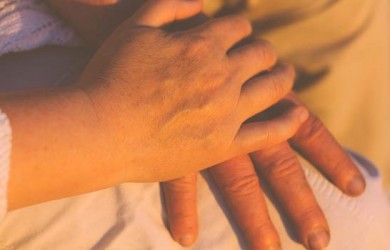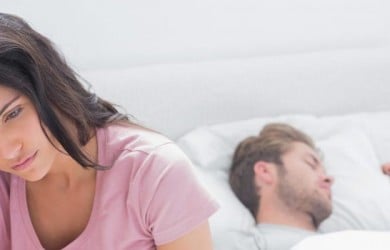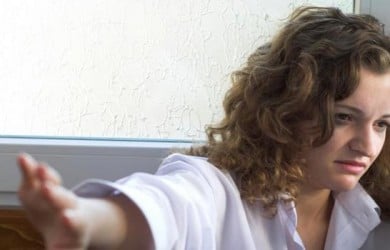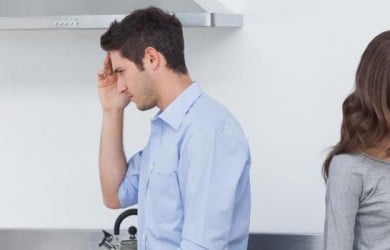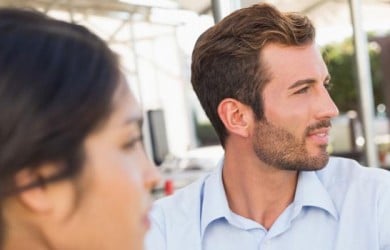 Popular Topics On Marriage Help