Divorcing a Sociopath and Win Your Custody Battle
Sociopaths -we've heard about them, saw them even in documentaries and even the news, but as interesting and alarming as they can be, we don't give much thought to them not unless you realize that you are married to one.
However, most people don't even know that they are already married to a sociopath.
Most often, they see it as a person who is capable of abuse not knowing that there may be a deeper cause for their spouse's behavior. Of course, being married to one isn't really the life that we want so divorcing a sociopath is often the best course of action but how can you do it?
How can you win over someone who is good at manipulation and games? More importantly, how do you win the custody battle if you already have children?
Related Reading: Traits of a Sociopath
What is a sociopath?
A sociopath is a person who has an Antisocial Personality Disorder or APD. People with this condition can't really connect with other people.
It's almost impossible to truly have a connection with another person.
Dealing with sociopaths can be quite hard as they are very good at masking who they really are. In fact, they fake everything and they are very good at it, even passing as a very charming person which leads them to get what they want.
As complex as this condition is, most people with APD don't even get diagnosed properly and will continue to be destructive all their lives.
Related Reading: Female Sociopath Checklist
Signs not to ignore – Did you marry a sociopath?
If you believe that you have a sociopath husband, then these signs might help you validate your suspicion.
Your spouse

doesn't respect rules and the law.
Uses different names, have fake personalities, manipulation
Can be agitated, aggressive, and violent
No signs of remorse
Can sometimes show being "cold" or can't deeply invest in emotions
Disregarding responsibility
While these signs can be vague, it's still something to start, especially if you want to know how to leave a sociopath in a relationship. Divorcing a sociopath is definitely twice as tiring, emotionally draining, and even terrifying than the normal divorce process.
Related Reading: Living With a Sociopath
Divorcing a sociopath husband
Divorcing a sociopath husband can take time and patience, but as well as readiness and being emotionally strong.
Learning everything about divorcing a sociopath, what to expect and what could go wrong is your first step in making your decision.
Take your time because this isn't something to rush, especially now that you are dealing with a person who never wants to lose.
You need to know what to expect when you decide to divorce a sociopath. That's why being knowledgeable and being ready is your key to winning the battle of your divorce, especially with a sociopath child custody.
Related Reading: Can Sociopaths Love
Expect lots of intimidation, lies, and manipulation
Sociopaths have no remorse so don't think they will feel a little bit guilty of manipulating the situation.
This is your spouse and most likely, they have all the information they need to make sure they can control you or the situation.
Your sociopath spouse will attempt to get custody of your children unless you know how to expose a sociopath in family court. This is very important and may take the longest time to plan. It's a battlefield, that is for sure as a sociopath will do everything to win the divorce even if it costs the welfare of the children.
Related Reading: Sociopath vs Psychopath
How to divorce a sociopath? Be strong and prepared
This person will use your weaknesses against you so be ready. If this person is the breadwinner, expect that they will use this to gain leverage. Focus. Understand your weaknesses and have a game plan.
Related Reading: How to Spot a Sociopath
Divorcing a sociopath husband requires 3 things from you
1. Be courageous
There is no room for inhibitions or fear.
If you have decided that you want to stop this and you want to live a normal life – then gather all your courage and plan. Be fearless because fear will be used against you. Take time to be ready in divorcing a sociopath.
Related Reading: Sociopath vs Narcissist
2. Be patient
Psychopath husband and divorce will take a long time and the time to study everything from planning to presenting evidence will also require time and patience.
You need to stay calm and focused.
Related Reading: Dating a Narcissistic Sociopath
3. Be confident
When the time comes that you'll meet in court, make sure you don't back down and don't show any weakness.
There will be many attempts to persuade the judge and you might even be surprised how convincing the act can be, so be prepared.
Related Reading: Can a Sociopath Change
Ways to win a custody battle with a sociopath
The most important case here is you need to know the ways to win a custody battle with a sociopath. To do this, make sure that you have all the evidence that you will need and be sure to ask for professional help.
Only a professional can help you with dealing with the whole situation as well as can help you in dealing with your sociopath spouse in court. Again, gather all the proof that this person isn't capable of raising your kids.
Avoid contact with your spouse while the process is still undergoing investigation.
This can ruin your chances of getting the custody as your sociopath spouse might do something that will surprise you.
Divorcing a sociopath with children is never easy, so you need all the help that you can get. Testimonies, physical proof, and even medical proof can already give you an edge with the case.
Divorcing a sociopath may seem overwhelming and the fact is, it is.
However, you must also consider that by not having the courage to end this relationship,you are sentencing yourself and your children in life with a sociopath. So, be strong and face this situation. Getting over a sociopath will pose some challenges, but guess what. A life without this sociopath will give you and your children a life of freedom and true happiness.
It's never wrong to start again and to be happy that everything is now over.
Share this article on
Want to have a happier, healthier marriage?
If you feel disconnected or frustrated about the state of your marriage but want to avoid separation and/or divorce, the marriage.com course meant for married couples is an excellent resource to help you overcome the most challenging aspects of being married.
More On This Topic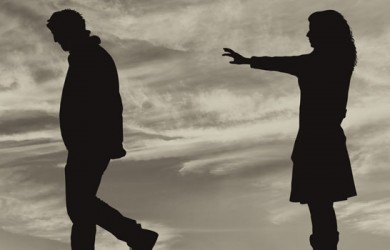 Recent Articles
You May Also Like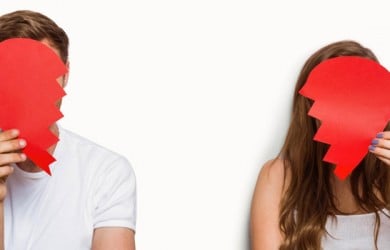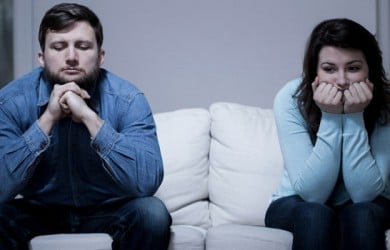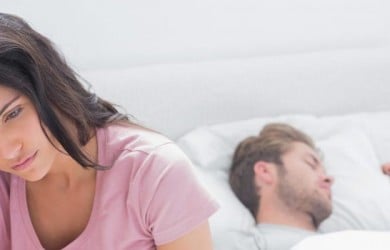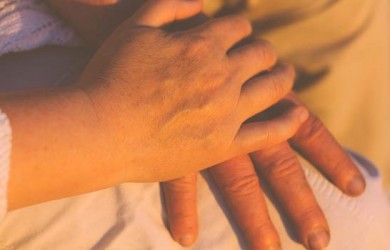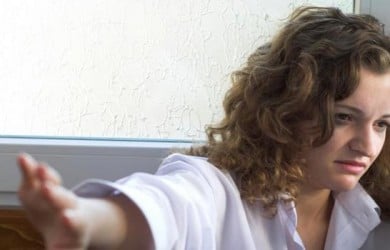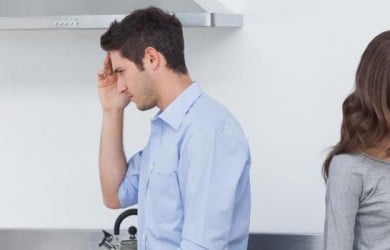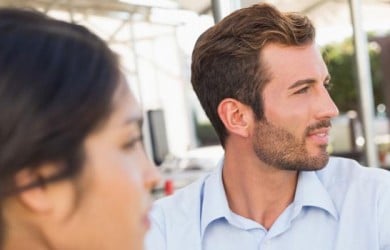 Popular Topics On Marriage Help