17 Ways to Thrive After Divorce
Going through a divorce can, at times, seem like you are navigating murky waters in a leaky boat.
Also, it's dark, you lost your paddle, and you aren't even sure where you're going. In just a few words divorce is frustrating, confusing, and heartbreaking. No matter how your divorce came about, the separation from your spouse will be hard.
You've lived together and been through some things together. Hopefully, you've had some good times together, though those may make you start to doubt whether this life change was actually a good idea.
The hardest part is that you are in this boat by yourself, and you alone have to decide where you must go. How can you navigate your way through? What to do in a divorce?
Looking for divorce tips and strategies? Here is the best divorce advice that you must remember.
Let go of the past
You'll be tempted to replay every fight, every sign, every little detail in your mind.
You'll analyze and take everything apart bit by bit.
You'll ask why until you are blue in the face. The thing is—dwelling on the past doesn't get you anywhere. Can you change the past? No. Will the past ever make sense? Probably not.
At some point—maybe not right away, and that's ok—you need to let the past go. That's the best way to divorce.
This may be one of the most difficult things you will do after the divorce, but it's one of the most crucial if you want to be able to move on.
Remind yourself every day that the past is in the past, and the present is all you have control over.
1. Take advice with a grain of salt
You may find yourself wanting to talk things out in order to sort through your emotions and make sense of what happened. You go looking for help getting a divorce.
That's fine, and it can be pretty cathartic if you have a friend with a good listening ear. But there will be plenty of family and friends who will give you advice.
Just remember that they are doing it out of love, so try not to take anything personally if they say something a little off. They are trying their best to be supportive and help you feel better.
Also realize that while they may have gone through divorce personally, your situation is completely different. For some parts of it you will both be on the same page, but other parts of it will be drastically different.
Especially if kids are involved or not, and a myriad of other details.
So perhaps their advice on divorce could help some, it may not be useful in your situation. Simply listen and say thank you, but don't feel obligated to follow their advice.
2. Talk to a professional
Obviously, you need a lawyer to help you get through the legalities of the divorce.
But what about your personal life and how to have a good divorce? Talk to a therapist.
You may feel like you can do it all on your own until one day you have a breakdown. Avoid that by taking the proactive approach.
Talk to a professional counselor who has experience helping people get through a major life change such as divorce. They can help you process your feelings in a healthy way and come out stronger.
3. Rebuild your confidence
After divorce, many people's confidence is shattered.
It's understandable—before you were so sure you had met the love of your life, but now you begin to question your life choices and your judge of character.
Or perhaps you realize the role you played in the demise of your marriage, and you are starting to doubt if you are capable of ever being in a committed relationship.
It's only natural to have doubts when it feels like your world has crumbled. So, your job now is to rebuild your life and especially rebuild your confidence.
Go do something you love and you will start to feel better about yourself. Exercise and eat right so you will be in a good state of mind that helps confidence grow. Start meditating and adopt mantras that will help you gain confidence, such as, "I am worth fighting for.
I am a capable person. I can do this."
4. Forgive your ex (and yourself)
There's nothing like carrying around a grudge that can completely weigh you down.
It's like a backpack full of rocks, only you don't even realize just how heavy it is. Forgiving your ex (and yourself) can relieve the burden you feel every day.
When you forgive, you aren't saying that what they or you did was ok, you are just choosing to not let it bother you anymore.
You are allowing the other person—and yourself—the chance to move on.
Forgiveness is hard. It requires a lot of internal change. So don't feel bad if forgiveness doesn't come right away or naturally. Give it time.
Forgiveness is a process and something you must choose over and over. Until one day, you are able to say with all honesty, "I forgive you," and mean it. When that day comes, you will feel a hundred times lighter.
5. Break the rut and go for an overhaul
Staying in a bad marriage, terminating it after a tumultuous tug of war can take a toll on your sanity, now is the time to start afresh and work at building a better version of yourself.
Now that you are liberated, experience the emancipation by trying out new activities. All you need to do is to be open to new opportunities.
There is newfound freedom to explore new places, travel solo, pick a new work-out regime, revamp your hairstyle, wardrobe, and possibly your routine.
Meet new people and window-shop for potential friendships, meaningful relationships, and equations. Life has a lot to offer.
6. Focus on self-love
Now is the time to fully embrace and appreciate yourself, with your strengths and weaknesses.
"Me Time" becomes a rarity in a marriage, so while you are in the transition period of healing from the wounds of the past to taking a stride towards a happy future, indulge in self-love and self-care.
Before you allow anyone else to love you, it is important to first learn to treat yourself kindly, and love and validate yourself.
Take your pick from elaborate holiday retreat to skin-care, practicing financial stability, learning to trust your gut, buying yourself flowers, relaxing or organizing your workspace or room.
Moreover, to counter the adverse health risks of divorce indulge in some relaxing activities or exercises, try yoga or meditation to learn to channel your emotions.
If you are seeking divorce support advice these are just a few of the tangible practices that you put in the application to help you learn how to love yourself.
7. Create a set of new holiday traditions
It is a crucial period where you have lost your spouse, and the absence of a partner spells a pronounced pain, especially during the holiday session.
Need help with divorce especially when it is the holiday season and you are left looking at other's family pictures on FaceBook? It's time to create new holiday traditions and leave the dismay of being alone behind.
Instead of letting the divorce drive you in a dismal state, just allow yourself to accept the fact that it is how it is.
Accept the status quo and move on.
Don't get derailed by the high emotions and make a conscious effort to reconnect with yourself on the vacation. Take an initiative to reach out to your friends and old acquaintances.
Practice gratitude as being grateful changes your perspective. If you begin to get upset about your broken marriage during this holiday season take a few deep breaths, collect yourself and start thinking of all the things you are grateful for.
Family dynamics change after divorce, your marriage may have ended but if there are kids involved, you can't shirk away from the responsibility as a parent.
Studies suggest that divorce has been shown to diminish a child's future competence in all areas of life, including family relationships, education, emotional well-being, and future earning power.
However it was also suggested that the degree of the negative impact of divorce on kids vary depending upon the family situations prior to divorce and how well the couple performs their parental duties after the divorce.
8. Dream big
While you were spending years constructing a happy marriage, striving to build a healthy partnership and shouldering the responsibilities it entailed, perhaps your dreams and goals went on a back burner, as you feared change and didn't want to jeopardize your married life stability.
If so, now is absolutely the time to turn your dreams into a reality. Be it a big, enterprising career move or relocating to a new place, now is the time to tread the uncharted course.
To help with a divorce channelize all your energy into creating a roadmap to a positive and happy future.
Let your future thrive.
9. Don't lose your sense of humor
When life gives you lemons, make lemonade.
Make light of little peeves and cultivate the habit of making jokes about things beyond your area of control.
Times leading up to and after a divorce are rife with agony. Power through the stress of your divorce by consciously scoffing at your predicament, when you can.
Whatever helps you get through the stress.
A divorce is an overwhelming experience and leaves you in shambles. Regardless, don't lose sight of the bigger picture. You will bounce back, the sun will shine again, and you will bask and blossom in someone's love when the right time and opportunity comes.
10. Create a strong support system
An army of supportive friends and family can go a long way in alleviating some of the emotional damage that a divorce entails.
Call them, reach out to them to help you put things into perspective and evolve. They can even facilitate in making decisions about your future plans and bolster your lost confidence.
11. Befriend people in a similar situation
Remember that you are not alone when it comes to strained relationships and broken marriages. That's exactly why no one will be able to empathize with you as well as a divorced friend can.
When you connect with a divorcee, who has been through similar trials and tribulations, they can be a great source of learning. They can help you get up, dust off, pick up the pieces and learn to live once again.
Getting a close look at their divorce journey can help you view your tragedy from a different lens and not stay trapped in pain forever.
12. Don't make your kids choose sides
Don't put your kids in an uncomfortable position as a messenger. Do not badmouth your partner in front of them if you wish to see them flourish despite the dysfunctionality of the family as a unit.
Try to make an arrangement in a way that kids can move freely from one parent to another without feeling uprooted. A fixed routine can be a great leveler and so can be a gentle nurturing from both parents, even if it means separately.
13. Take time to plunge into dating after divorce
Deep diving into dating right after divorce is a bad idea.
It is crucial to spend some time with yourself and gain some insights into how your future will unfold for you now with the changing dynamics.
Your post-divorce rebound is guaranteed to cause heartache and leave a bad taste in your mouth.
Let yourself mourn first and then work through your feelings. Make sure you are ready and ensure you know why you are getting into it.
14. Don't delude yourself
Don't get caught in the maze of "what could have been". It is a paralyzing thought pattern when you are unable to think beyond things you don't have and can't do.
Stop beating yourself up for what you could have done differently to have prevented the divorce. Live one day at a time and accept the divorce with a sense of finality.
15. Think of divorce as a marking for a new start
Regardless of what caused your divorce, don't keep wallowing in self-pity and grief for the rest of your life.
Consider post-divorce grief as a transit.
Even if you are hurting now, subsequently you will transition to a new phase of a life where you will cultivate new bonds, succeed in your profession, and grow as an individual.
16. Celebrate little victories
Treat your bruised heart and soul with some kindness.
Cheer yourself for that one pound lost, or that extra shred of willpower exerted to let go of the sumptuous and calorie-laden cake. Pat yourself on the back when you have been collected in that stressful situation at work and chose not to fly off the handle.
Treat yourself to a new dress or fix your hair each time, you realize you made a successful stride toward a happier you.
17. Sign up for your favorite workout
Don't let divorce blues hold you back from accomplishing your dreams and goals. Exercise raises serotonin in your brain and uplifts your mood.
It may take time to get accustomed to a workout routine, but once you get in the habit of working out, you will reap benefits, both physically and mentally.
As you show progress in achieving better health and sound fitness, you will be further motivated to break the sweat.
Divorces happen but it is not impossible for people to find closure and rediscover happiness in life. Even if marriage dissolution is a reality for you, don't hesitate to turn a new leaf in your life and heal to witness a brighter future.
Share this article on
Want to have a happier, healthier marriage?
If you feel disconnected or frustrated about the state of your marriage but want to avoid separation and/or divorce, the marriage.com course meant for married couples is an excellent resource to help you overcome the most challenging aspects of being married.
More On This Topic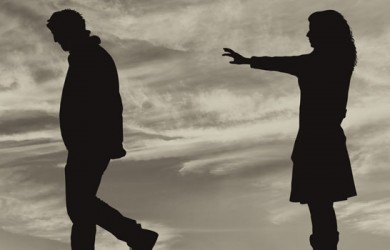 Recent Articles
You May Also Like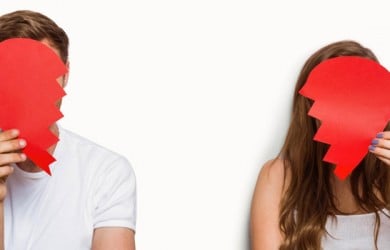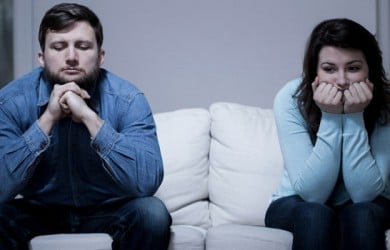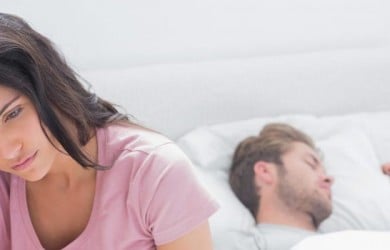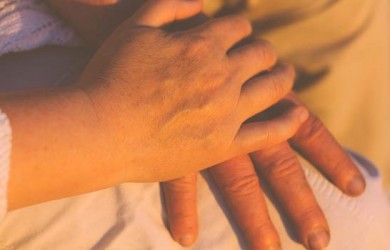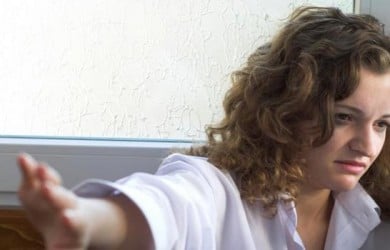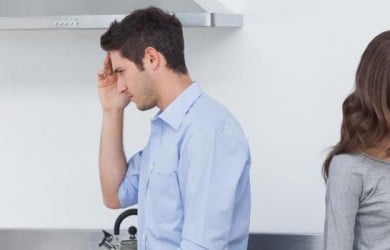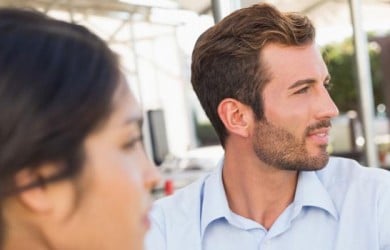 Popular Topics On Marriage Help