Reasons Why Divorce Rates Are at an All Time High
For decades we've been told that when you get married you have a 50% chance of getting a divorce, but is this really true?
There is no doubt that marriage, while fulfilling and exciting, can also be incredibly difficult. Troubles communicating, different spending habits, family values, and not spending enough quality time together can all play a role in how successful or harrowing your love life will be.
So, what are the true divorce rates? Are half of our relationships ultimately doomed to fail? We are digging deep to get the real statistics on how many marriages end, as well as giving marriage advice about how to keep your relationship strong and happy.
Do 50% of Marriages Really End in Divorce?
Since we were children, we've been hearing this familiar statistic that the divorce rates were 50/50. This means that for even 10 marriages, 5 couples would end up divorced. This was not a very comforting statistic for those looking to walk down the aisle together.
But, is it true?
The short answer, thankfully, is no!
A 2015 study found that out of 1000 married women per year in the United States, 16.9 would end up divorced. This is hardly fifty/fifty.
Of course, divorce rates fluctuate depending on age, region, but according to the latest batch of Statistics Canada information, the true percentage of marriages ending in divorce is 38%, not 50.
A new study about divorce in the united states found that divorce rates have dropped by 18% from 2008 to 2017.
The most common reasons for divorce
There are many factors that may lead to a divorce. Not knowing how to communicate, being unfaithful, and growing apart are just some of the reasons couples file. Here are a few science-backed facts about divorce that may blow your mind.
1. Education may place a role
That's right, this 2007 study shows that individuals with a college degree are 10% more likely to stay together than those who don't.
2. Issues in the bedroom and infidelity
Studies show that marital satisfaction was significantly associated with sexual satisfaction.
This is because sex releases a bonding hormone called oxytocin that makes couples feel closer, monogamous, and more trusting of one another. So, it practically goes without saying that without these powerful agents in your marriage, problems will soon follow.
Consistent infidelity in a marriage, or carrying on an affair, are hurting experiences that break hearts and trust.
Recovering from such a betrayal can take years to fully get over. Many couples find that they cannot forgive the deceit and often end their marriage.
Also watch: 7 Most Common Reasons for Divorce
3. Financial Differences
Finances play a large role in marital happiness or lack thereof. Studies show that low-income couples are more likely to be affected by mental health and stress-related problems than more affluent partners. These issues can lead to unhappiness in the marriage which can ultimately lead a couple to part ways.
4. Growing apart
One survey had 886 unhappy couples participate and found that 55% cited growing apart and a lack of communication as the primary reason for wanting a divorce. This study shows that importance of couples making for each other if they want their relationship to flourish.
5. Communication problems
Couples must be able to communicate with one another if they want to succeed in their marriage. Communication is how they learn to understand one another and problem-solve as partners.
When spouses can't communicate together, they open themselves up for a world of misunderstandings, hurt feelings, and frustration.
6. Age matters
According to the Journal of Marriage and Family, couples who married young are more at risk of getting divorced. These ones are more likely to have rushed into marriage or eventually grow and mature into different people than they were when they first got married.
7. Parenting problems
Research shows that arguing over children and parenting styles is another common factor in relationship unhappiness. Constantly disagreeing on how to raise and discipline your children – or even the choice of whether to start a family at all- can create serious tension in a marriage.
What you can do to prevent divorce
Do you want to fight back against the divorce rates? We don't blame you. Your marriage is special and definitely worth fighting for. Here are some solid pieces of marriage advice for keeping your relationship strong and happy.
Make sex a priority
As previously stated, sex releases a bonding hormone called oxytocin. This plays an important role in keeping you and your partner satisfied in all aspects of your relationship
Not only is a healthy sex life something fun to share with your favorite person, but it makes couples more likely to verbalize their affection for one another, reduces stress, and builds emotional intimacy.
Spend quality time together
In order to keep the marriage strong and thriving, couples must make spending quality time together a priority.
Many couples do this by means of a weekly date night. They set aside time for romance each and every week, going out to dinner, seeing a movie, going on a hike, or participating in other bonding activities.
Studies show that couples who have a regular date night are less likely to get divorced than those who don't make time for each other.
Seek counseling
Marriage advice for couples who are feeling the pull of divorce is to seek counseling as soon as possible. Your therapist will be an unbiased mediator that can help you work through your problems and learn how to talk to one another.
Divorce rates are not the 50/50 risk that they once were. Yes, many couples do break up, but the majority of couples these days do stay together. Are you having trouble in paradise? Here is our best marriage advice: If you feel that your marriage is headed downhill fast, open up the lines of communication and seek couples counseling.
Share this article on
Want to have a happier, healthier marriage?
If you feel disconnected or frustrated about the state of your marriage but want to avoid separation and/or divorce, the marriage.com course meant for married couples is an excellent resource to help you overcome the most challenging aspects of being married.
More On This Topic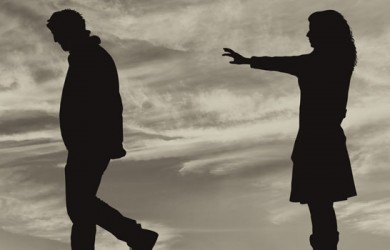 You May Also Like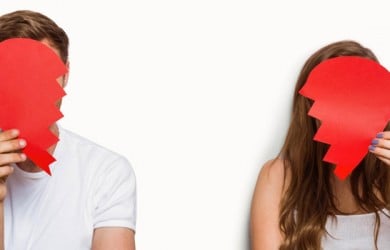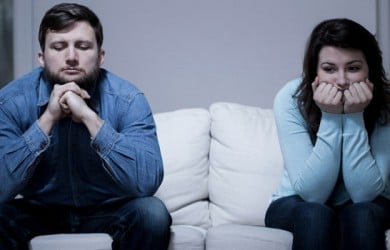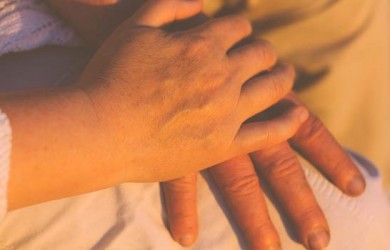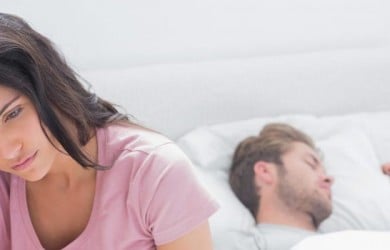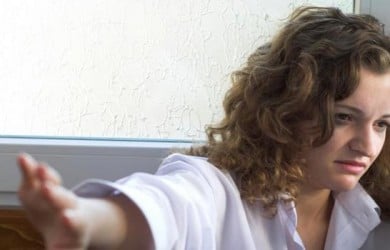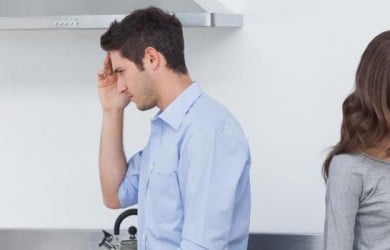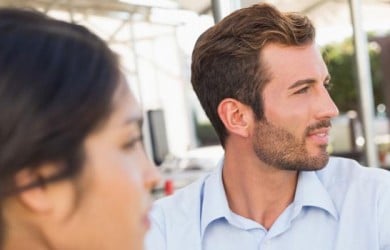 Popular Topics On Marriage Help