A Collection of Meaningful Divorce Quotes and What They Really Mean
When we're broken hearted we either turn to music or turn to meaningful quotes. For those who are now contemplating if they need to end their relationship or marriage, your to-go comfort would be divorce quotes that would just touch your heart.
How quotes help heal a broken heart
You might wonder how divorce quotes or just quotes in general help heal a broken heart. How does one quote can mean so much as it can literally sum up what you are feeling at this point of your life and actually make so much sense?
There can be one answer to this, it's because these quotes were made with feelings by people who have been inspired not just with happy emotions but also with sadness, loss and even breakups.
They're perfect because they are short, full of emotions, and just have the right words to define what we are feeling right now.
So let's go ahead and read through some of the most meaningful collections of divorce quotes for him and of course divorce quotes for her.
Divorce quotes for him
It's indeed very seldom that we see a man rant or vent about his feelings. Until now, we still have the mindset that men are masculine and crying or at least venting will make them less of a man. But the good thing is that there are quotes where, when it's too overbearing, one can turn to divorce quotes to give meaning to what they are thinking.
"Divorce is one of the most financially traumatic things you can go through. Money spent on getting mad or getting even is money wasted." Richard Wagner
Isn't that true? Divorce does cost us a lot of money, the money that we can already use to buy a new car or start a new business but you'd think people still opt for divorce because it's what's necessary.
"Divorce isn't just the person, it's everything that goes with it – your kids, the adjustment, everything." Peter Andre
Divorce is never easy; you just don't divorce a person. You ultimately affect everything you once had. It's not like we're doing this for pleasure. In fact, it will even break our hearts to see how divorce can affect not just us but our children as well.
"Divorce is probably as painful as death." William Shatner
No other words can describe divorce better than death. The death of your dream marriage, the death of a complete family and a part of you just die along with divorce. Men will most likely be good in hiding their feelings but divorce hurts and that's a fact.
"A divorce is like an amputation; you survive, but there's less of you"- Margaret Atwood
Any couple will, of course, survive divorce, it's just a long daunting process but you can definitely survive. However, a part of you, no matter how relieving your divorce is will feel like it died along with the end of your marriage.
"I know what I bring to the table… So trust me when I say I am not afraid to eat alone." – Unknown
Most of the time, divorce can feel like isolation and can even cause depression but for some who knows that they have given their all and have given their best – divorce won't shake them because they know their worth.
"Divorce is the death of a dream you thought would going to last." – Unknown
We all have dreamt of a marriage that will last a lifetime. That's the reason we got married in the first place, right? However, when life happens, divorce happens to us and the dream that we once had died.
Divorce quotes for her
Women are known for being able to take the pain and still endure it. Women are known to be more emotional than men.
"When two people decide to get a divorce, it isn't a sign that they 'don't understand' one another, but a sign that they have, at least, begun to." — Helen Rowland
Sometimes, when we finally see the real personality of the person we married, we finally understand why some differences can't be worked out.
"Divorce isn't the child's fault. Don't say anything unkind about your ex to the child, because you're really just hurting the child." — Valerie Bertinelli
With too much pain, sometimes the only way to get even is to tell the children what happened and what caused the divorce unknowingly, we're not just getting even with our spouse but we are also hurting the children.
"Divorce isn't such a tragedy. A tragedy's staying in an unhappy marriage, teaching your children the wrong things about love. Nobody ever died of divorce." ― Jennifer Weiner
Which is more tragic? Getting a divorce and being a single parent or staying in an abusive and toxic relationship? Sometimes, divorce is the best option.
"When people divorce, it's always such a tragedy. At the same time, if people stay together it can be even worse." —Monica Bellucci
Divorce hurts but nothing will hurt more than a marriage lived in darkness and unhappiness.
"Letting go doesn't mean that you don't care about someone anymore. It's just realizing that the only person you really have control over is yourself." — Deborah Reber
Sometimes, even if there's love between people if the other won't change to save the relationship then there's no reason to fight for love or the marriage itself.
"There's no pain or failure like going through a divorce." —Jennifer Lopez
While divorce is a way to start a new life and a happier one, there is still that feeling of hurt and loss when one decides to divorce.
All in all, divorce is both relieving and sad at the same time. That's why divorce quotes have so much emotion in them. No matter how sad your marriage was, there is still that hurt that comes with divorce especially when there are children involved. That's why it's a must that you remain strong through the entire process because this is after all for your future.
Share this article on
Want to have a happier, healthier marriage?
If you feel disconnected or frustrated about the state of your marriage but want to avoid separation and/or divorce, the marriage.com course meant for married couples is an excellent resource to help you overcome the most challenging aspects of being married.
More On This Topic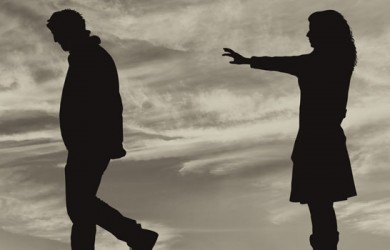 You May Also Like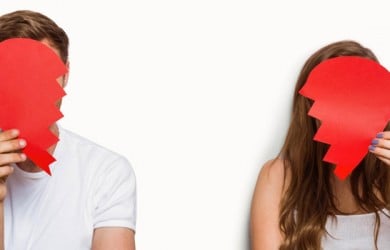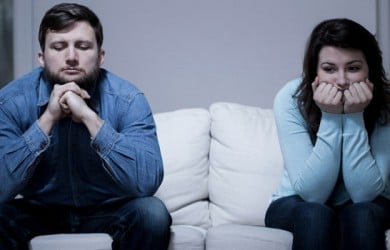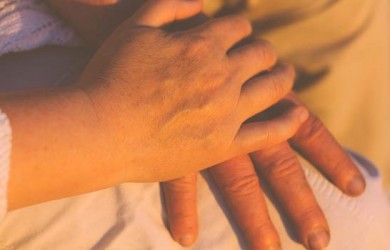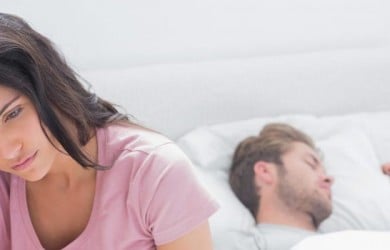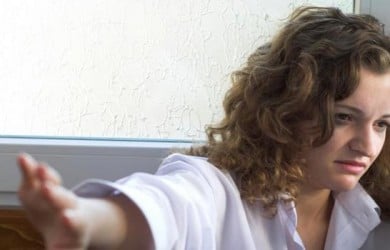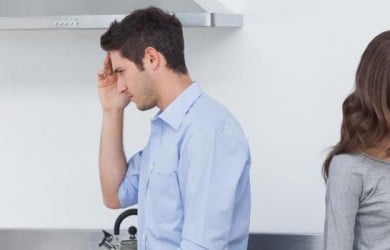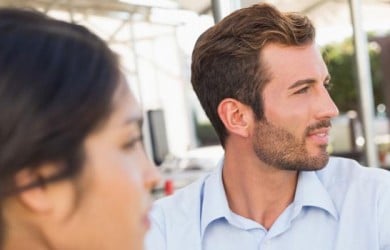 Popular Topics On Marriage Help