Divorce Planning for Men: 9 Vital but Overlooked Tips
The dreaded D word is something that nobody wants to have to embrace, but in many situations divorce is necessary. Whether you have initiated the divorce process, or have been forced into it by your wife, you'll need some help to plan for the months to come.
There's no shame in having a little help sometimes, and throughout your divorce, whether you wanted it, or not, you are going to need a little help along the way. Paying attention to advise that will help you with your divorce planning for men only, is the perfect way to make sure that your divorce is a smooth as possible.
So we've listed some of the most important and practical tips on divorce planning for men right here.
1. Taking good care of yourself is essential
If you don't believe us, you only need to look at Maslow's Hierarchy of Needs, which states that at our most basic level we need food, shelter, rest and safety.
Men who have recently separated from their wives are commonly poor at taking care of themselves in this way. But not taking care of yourself properly will leave you weak, vulnerable and unhealthy.
So instead of making your situation worse, start off as you mean to go on and take care of yourself, cook, or learn to cook healthy meals and try to find a stable and secure place to live as soon as possible.
Even if it is not quite the luxury you are used to.
2. Help yourself by feeling great
It's also important to keep great personal care on the top of your list of priorities, it's essential.
You are not going to be feeling at your best if you are not taking care of your basic needs like showering, shaving, and haircuts. This is a time when you won't be feeling your best emotionally and mentally, adding to your burden by not feeling good will compound the problem and lower your wellbeing.
Push yourself to maintain your personal care even if you don't feel like it and add a touch of cologne just for the sake of it. The scent does wonders for the psyche.
This is one of the most basic but important divorce planning tips for men and if you didn't do this before you started the divorce process, now's the time to make your first positive change for the future.
3. Consider your interactions well
Try to start reflecting on how you interact with your soon to be ex. Don't allow her to push your buttons, don't show her anger, frustration or affection. They can all lead to sticky situations that you don't need right now.
The cleaner you can keep your interactions the better for you in the long term. Even if you have to take the high road occasionally.
4. No public writing!
Create a contingency to make sure that you NEVER put anything in writing via social media, email, or letter. Make sure you stop and think. Even if a moment of sarcastic humor will help you feel better for a brief moment of time, it will make for an easier divorce if you don't fuel the fire.
If you need to express yourself in this way, write it on your own, privately and then burn it when you are ready.
Passive aggressive banter will never help your situation especially if there are children involved and it's an important tip for divorce planning for men.
5. Moving on means moving on
Stop relying on your soon to be ex for, well, anything.
That means don't use her as a therapist for your emotions, or a dumping ground for your anger, sadness, fear, guilt.
If you need to vent, find alternative ways either through a trustworthy friend or family member, through writing (privately), or burning it off through running, walking, cleaning, fixing (things for you not your wife).
Don't allow your ex to rely on you in the same manner either.
6. Spill the beans
Don't keep what is happening in your private life to yourself. Tell your family and friends, and even consider informing your boss. This way they can understand, be diplomatic when they need to (which you'll occasionally appreciate), look out for you and support you.
You never know, you might just get a few healthy meals out of them too.
7. Routines rule
Create a new routine for yourself asap.
Make sure it involves healthy food, exercise, self-care, chores, sleep, a couple of nights out at least with your friends and family (preferably not crazy booze-fuelled nights) make sure you stick to it.
We know it doesn't sound very fun, or useful, but routines are life-saving when times are tough. Trust us.
8. Keep a clear mind
If you feel like drinking or taking drugs as a way to block out your problems, don't!
That's a fast road to ruin.
Instead, keep your head clear so that you can make the best choices for you during your divorce and stay healthy.
You'll benefit from this effort when you are on the other side of divorce because your return to normality and ability to move on will be much easier simply because you won't have to spend a year or two repairing the damage you may have caused yourself.
If you are finding things difficult and are tempted toward hedonistic tendencies, it's time to seek out a counselor or therapist to help guide you through.
But of course, an occasional blow out with trusted friends is ok (as long as you don't contact your wife or attempt revenge in the throes of drunken behavior).
9. On moving on
Finally, don't push yourself to move onto a new relationship too soon.
You may find yourself in the wrong kind of relationship, and it might mess up your divorce plans.
People warn you about a rebound relationship for a reason. You are vulnerable!
Consider yourself to be vulnerable, and you'll make some smart decisions.
There's a guide that recommends one month of singleness for every year of marriage, which is a practical and useful way to stop yourself from rushing to meet someone and will give you time to adjust to your new life, find yourself and deal with your emotions and finances properly. So that when you do meet someone new you'll be in the perfect place to attract the ideal person and enjoy a healthy relationship.
Share this article on
Want to have a happier, healthier marriage?
If you feel disconnected or frustrated about the state of your marriage but want to avoid separation and/or divorce, the marriage.com course meant for married couples is an excellent resource to help you overcome the most challenging aspects of being married.
More On This Topic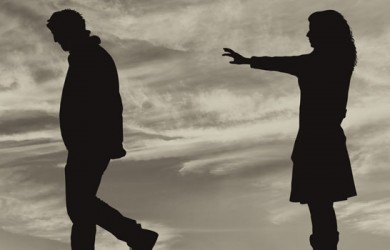 You May Also Like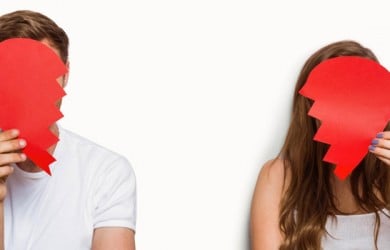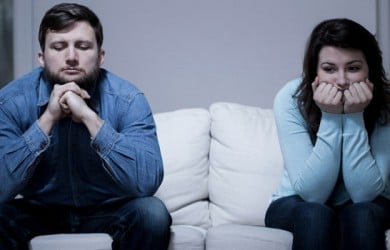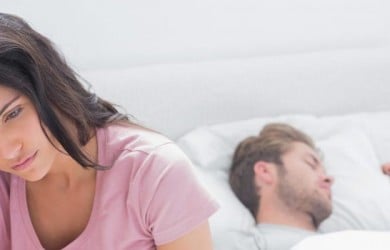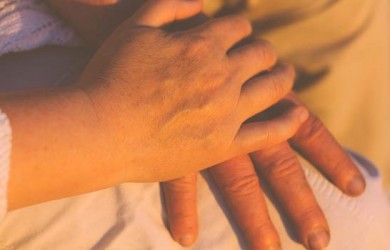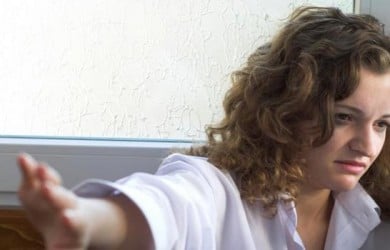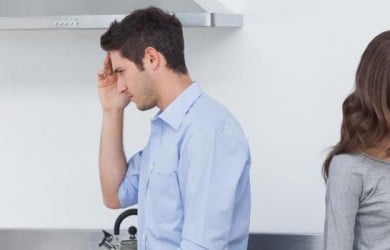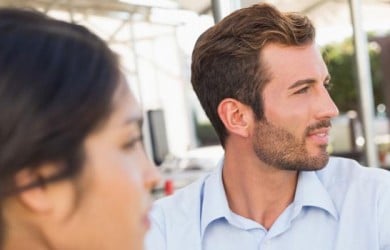 Popular Topics On Marriage Help