Divorce over Devotion: Split over Religious Differences
Religion is an aspect of life that holds great importance for many. It shapes how a person lives their life. For many, it provides spiritual healing and a sense of calm. To them, religion provides protection and assurance.
Faith or religion also shapes your daily life
If you believe and practice a certain faith or religion, it also shapes your daily life. What you wear, what you eat, how you speak these are all influenced by religion. Furthermore, it also contributes to the establishment of your values.
For each and every religion right and wrong will surely differ at some point.
However, it is not necessary that every person follows some religion. There are also people who do not believe in any religion, faith or almighty entity. To them religion is little more than make belief. Naturally how they live their life will be different, including their values, morals, and ethics.
Most of the times people end up marrying someone who shares their religion. Though that is not always the case, sometimes two people from very different religions will choose to become husband and wife. It is probably safe to say that life will probably be more challenging for them.
Why does this happen? This article will discuss all the reasons why.
Who is the right one?
It is human nature to believe that one is always right. It is seldom seen that someone will questions themselves, especially their values, morals and religion. Even though this may seem like no big problem to conquer but things change when religion is involved.
When someone's religion is the factor that comes into contention, it is likely that they will not be pleased. For instance, if your partner is an atheist and you believe in a certain faith, both of you will at some point think that the other is wrong.
Another example would be where both partners are of different faiths. At some point or another, they are going to come across the thought that their partner is living the life of sin. This thought may turn into a concrete idea and cause problems between the couple.
Family matters
Believe it or not, even in the 21st century, factors like family pressure still have a great effect on how one chooses to live. Usually, inter-religion relationships are not welcomed. Why? Because it breaks tradition.
This is often portrayed rather dramatically in dramas and movies. The protagonist will proclaim that they are marrying so and so, and it will result in the mother fainting and the father having a heart attack.
Though this may not be how things play out in real life, it can cause a fair amount of problems. Especially if one succumbs to family pressure.
Difference in lifestyle
This is probably the most apparent reason. The one that can be seen on the surface. This may seem trivial but the differences can build up until the relationship reaches a tipping point.
One may disagree with how others make their choices in clothing. Then there are also the differences in platters. One might eat things that the other does not.
Then there is always the difference in praying. Going to a church or a mosque or a temple or a monastery. It is probable that different teachings may result in unrest in the relationship.
Who will the children follow?
Children are a very sensitive subject when it comes to inter-religion relationships. When there are two religions involved there is a chance this question. "Who will the child follow?". This may cause disagreements between the family. It is possible for both to want the child to follow their faith.
Like mentioned earlier, it is natural for one to believe that they are right. The same case will be applied here as well. Furthermore, interference from families can also cause problems. With grandparents wanting their grandchildren to follow them as a part of their legacy.
Not only does this cause problems but it also results in great confusion that ultimately affects the child in a negative manner.
How to overcome this?
To overcome these issues may be easier said than done. However, the first step is to stop and recognize and respect these differences. You don't have to believe in what your partner believes in. Just respecting what they think can make all the difference in the world.
The second step would be to stop letting other people interfere with sensitive matters and decide where you stand. Uncertainty will not only harm your relationship it will also hurt the ones you don't want to hurt. Therefore, decide for yourself and communicate with your partner.
The last part is the children. Well, all you have to do is let them decide. Avoid trying to mold them into something. Let them decide on their own.
Share this article on
Want to have a happier, healthier marriage?
If you feel disconnected or frustrated about the state of your marriage but want to avoid separation and/or divorce, the marriage.com course meant for married couples is an excellent resource to help you overcome the most challenging aspects of being married.
More On This Topic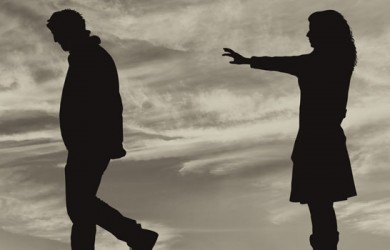 You May Also Like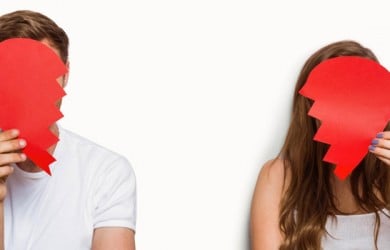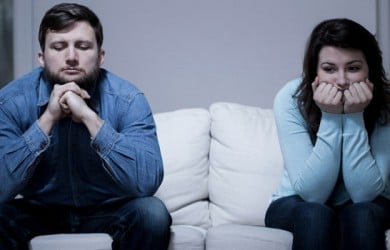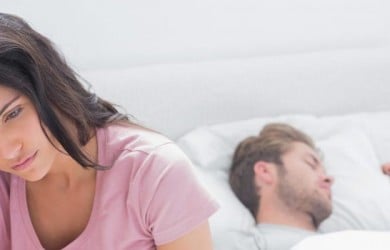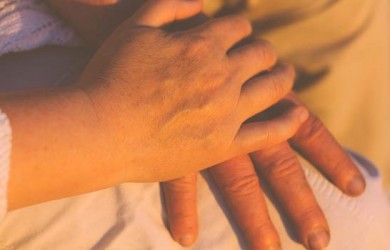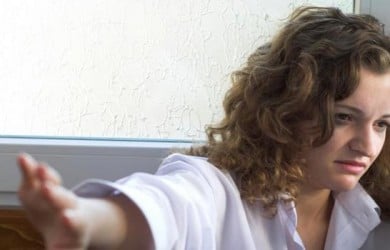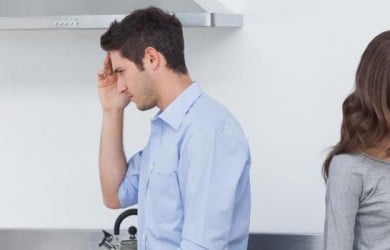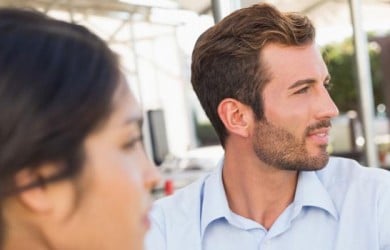 Popular Topics On Marriage Help