Why Is Divorce One of the Hardest Decisions of Life?
Divorce has been on the rise in the recent years with almost half of all marriages ending in divorce. Despite being quite common, it is for sure a quite difficult experience for anybody.
Along with your marital status, a lot of changes in your life.
You might have never thought that you and your partner would end up parting ways. You thought you would stay in love forever like you initially were. Your entire life takes a turn, and you're onto a completely new path.
One may ask, why is divorce so hard? The truth is it is due to many different reasons. It comprises two kinds of pain that are known as, clean pain, and dirty pain. Clean pain is the general pain in one's life such as death whereas dirty pain is the psychological pain that occurs due to the way one perceives their condition in a hurtful situation.
1. It is definitely a huge loss
Whether you wanted it or not, you will mourn for it. Everything changes after it, your image, identity, marital status and so many other things.
Moreover, you just lost a person you once claimed to love so much. You lost the future you saw with them, and now you are back to square one, wondering what to do now?
You might have gained some freedom and power, but there is no denying you are going to miss your married life and the countless joyous memories that you made with your ex-spouse.
It is necessary that you allow yourself some time to overcome this loss and accept that it happened for the better.
2. You feel like a failure
The shame and the embarrassment are bound to find you during this process. You are left feeling that you just didn't make enough effort to keep your marriage intact.
You may feel like you failed for not being able to keep your marriage from falling to its death.
This feeling is further fueled when you glance around at family and friends and find happily married couples all around you. The thought of meeting people and knowing that they must be talking further makes you want to isolate yourself to protect yourself from getting hurt.
However, this is not a rational approach at all, and you need to be able to talk about it to eventually get over it.
3. Your family has broken apart
If you have children, you cannot stop them from being exposed to the effects of your divorce. Divorce means you and your former spouse no longer live together and therefore, will have your children living with each of you separately.
No matter how hard you try to co-parent in a friendly way, your children will never be able to feel the same family love again.
They are suddenly exposed to a broken family and left to choose between living with either of the parents or changing homes every week.
At such a time, you not only have to deal with grief and pain but also handle the increased responsibilities and appear stronger in front of your children.
4. You are left with millions of memories
You may be married for 2 years or even 20 years; you end making a thousand memories with the person you're living with. Doing so much together throughout the day is bound to make you habitual to their presence, their ways, etc.
Suddenly having to live away from them, you remember that time at each step.
Moreover, all of this time, memories and experiences have shaped the person you are today.
You've grown with them, learning new things with them and in the end, you're left reminiscing all the good time and maybe even begin to see where it all went downhill for your relationship.
Also watch: 7 Most Common Reasons for Divorce
5. The plans you had for your future come crashing down
It is common for couples to plan ahead of time. Many people plan what they will do once their children move out of the house, they retire or maybe just what they will do for the next vacations.
With a divorce, all these hopes and dreams are shattered, and you're back to the beginning from the start, wondering what to do.
You are now all alone and have to plan a future for yourself that does not involve your ex, and this could be an incredibly overwhelming task.
This article shows few of the most obvious reasons why divorce is so hard. Every situation is different, and everyone may have their own reasons to mourn. Although quite challenging, it is very important that once past this tough time, you should be able to regain your happiness. You are free to take all the time you need to heal, but you should eventually get yourself free from this pain and once again find things that make you feel good to be alive.
Share this article on
Want to have a happier, healthier marriage?
If you feel disconnected or frustrated about the state of your marriage but want to avoid separation and/or divorce, the marriage.com course meant for married couples is an excellent resource to help you overcome the most challenging aspects of being married.
More On This Topic
Recent Articles
You May Also Like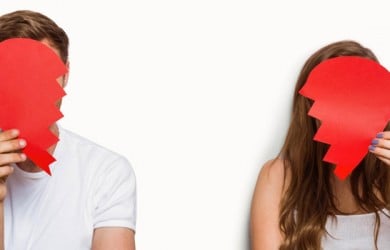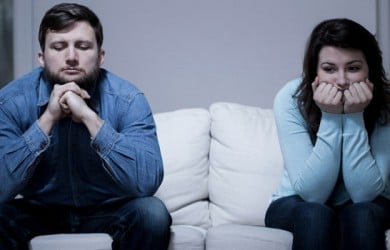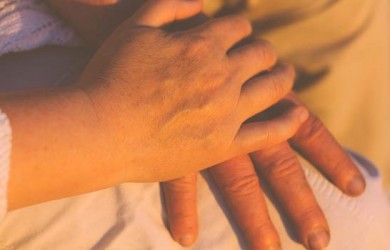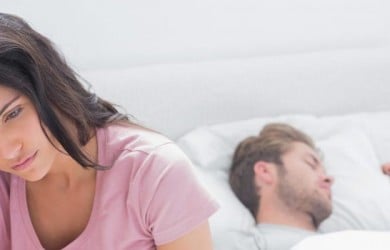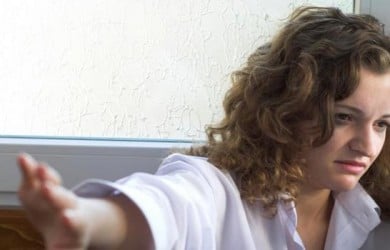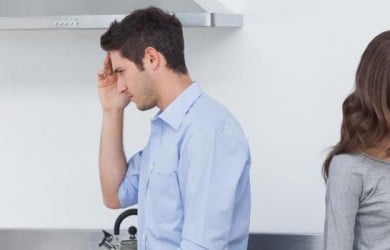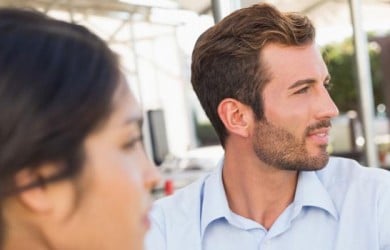 Popular Topics On Marriage Help