Divorce: No Easy Way Out
No one enjoys getting a divorce. Having to go through the trials and tribulations of processing the paperwork and dividing up assets can be a nightmare. It will be a life-changing experience for both parties, whether they asked for it or not.
You are bringing an end to a contract you agreed upon and signed some years ago. It is the end of a union, a sacred relationship, one that you both – at one point – imagined would never end. And yet, here you are.
The best way to end a contract is to take responsibility for the mistakes that were made and learn from this. If you can walk away from a relationship consciously; you will be a better person in the long run. How can you come to this decision though, when you are a stubborn person and refuse to let go of the obvious? When you want to put up a fight to have the last word?
Make a ritual for yourself, focusing on mind, body, and spirit, using the following steps below.
1. Psychotherapy
Grieving the loss or shock of someone you love, that will no longer be in your life, is important to acknowledge. The therapist can help you look at what happened, process the mistakes that were made, begin to rebuild new plans for the future and receive closure from the past.
2. Healthy food
Take steps to love and nurture you; as you go through this transition. Buy healthy and organic foods at the store and stay away from the chips, soda or cookie/candy aisles. Focus on taking this time for yourself by cooking gourmet meals or just nice comforting foods you had growing up. You will be surprised how much better food tastes with an organic fruit or vegetable. Good food will make you feel better.
3. Water
Drink plenty of water to keep you from dehydrating. A loss will cause you to become very emotional. This is normal and important in the healing process.
4. Exercise
Nothing can help you to feel better about yourself than a jog, bike ride, walk in the park, or even pulling out the motorcycle from the garage. Better yet, join up with some buddies or get on a team or sign up for a charity. Exercise relieves a lot of tension and takes those racing thoughts from your mind when you are focused on something else.
5. Spiritual fulfillment
Whether you are a solitary practitioner or attend services somewhere (or need to), this is a time to check in with your higher power. If your beliefs are in question, the best thing you can do is consult with your spiritual guide.
6. Meditation or prayer
Private practice of spending time within, at least 2-3 times/week to start, will give you peace of mind. Devotion to self; will give you amazing results. What will unfold, you will have to find out for yourself.
Also watch: 7 Most Common Reasons for Divorce
7. Set new goals
Whether you want to or not, you are about to embark on a new journey. To help yourself get ready for this new path, think about what direction you would like to take now. Don't race to complete these goals, just let them sit for a minute and rest. Look at them again in a week and then a month to make sure you have created a future that is going to provide you with a better and healthier life.
8. Take time to heal
Don't rush out to date. Take at least a year to be with yourself. Being alone can be scary and yet the most growth comes from this process. Be patient and kind to yourself. Allow the mind, body, and spirit to rest on its own. A new person in your life – too soon – is a disaster waiting to happen. It isn't fair to them or yourself.
Fighting the person who asked for the divorce will end up making you feel worse and have them dislike you even more. Even if you get them to reconsider for a temporary time, is it from manipulation or love? You will always wonder. Giving ultimatums is not based on love but desperation and panic. It is coming from a place of weakness and obsession. Carl Jung once said, "What you resist, not only persists but will grow in size." Letting go is very freeing. It eases the pain to go with the flow. This doesn't mean that you want this change; it means that you are accepting what you cannot control. When you do let go and start to move forward, you will be led to the lessons of this marriage. You are then opening yourself up to grow as an individual.
Share this article on
Want to have a happier, healthier marriage?
If you feel disconnected or frustrated about the state of your marriage but want to avoid separation and/or divorce, the marriage.com course meant for married couples is an excellent resource to help you overcome the most challenging aspects of being married.
More On This Topic
You May Also Like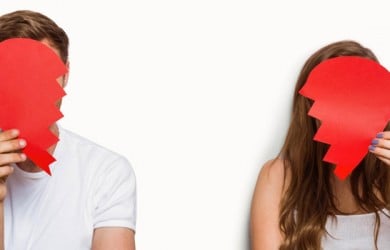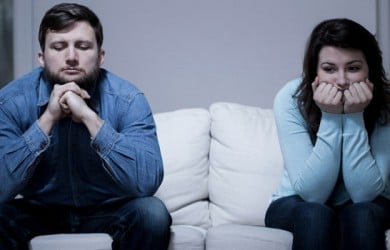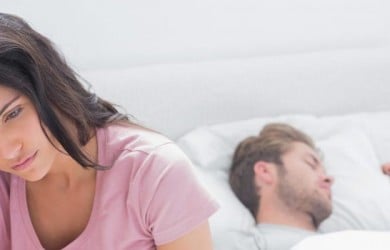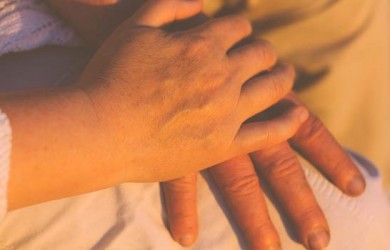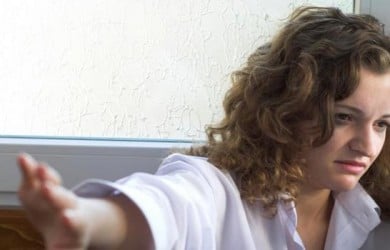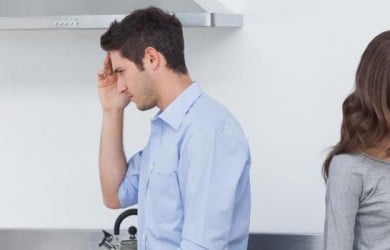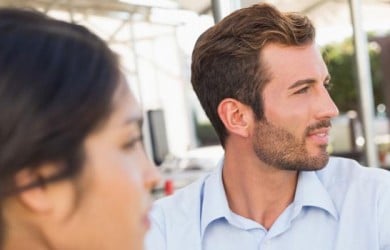 Popular Topics On Marriage Help