15 Most Common Divorce Myths
Recently, divorce rates have spiked worldwide as people have had the chance to re-evaluate their relationships after seeing their faults during the lockdown and extended isolation.
Like marriage, divorce is one of those subjects that everyone has an opinion about. And like marriage, there are a lot of divorce myths out there. Is it really for the best? It is truly the only option when you can't seem to work things out with your spouse? What is its actual effect on the children?
There is so much information circulating about divorce as everyone becomes an expert on divorce tips and offers advice that can be or cannot be accurate.
If you want to know the truth about the divorce, such as how many divorces go to trial or the proper procedure for your scenario, you must talk to a legal adviser.
However, here are some misleading divorce myths for your peace of mind.
15 Most common myths about divorce
Most people keep spiraling into questions such as; is divorce normal, when is a divorce necessary, is divorce wrong, or is it ok to divorce because they hear multiple things and get confused.
Here are some divorce myths that are nonetheless wrong.
1. Divorce is an inherently bad thing
It is entirely understandable why this misconception about divorce came about.
Often, divorce comes after a period of instability or upheaval in a relationship, and sometimes the divorce proceedings themselves can be equally disruptive.
However, divorce is not necessarily bad despite its potentially disruptive nature.
It is important to weigh the disruption that divorce provides against the prospect of continuing a potentially untenable relationship.
Many divorces are settled amicably outside of court with little to no hassle. Divorce itself can serve as a new beginning for people, an opportunity to rediscover and re-imagine oneself and begin a new life.
Try to see divorce as a beginning as opposed to an ending. Doing so will help you come to terms with your divorce and help you cope with what you're going through.
Also Try: 

Should You Get A Divorce? Take This Quiz And Find Out
2. Divorce settlements are always a 50/50 split
Yes, in an ideal world, all divorce settlements would be a 50/50 split, and divorce proceedings would be much shorter and less complicated. Unfortunately, life is a bit messy, and any proceedings detailing the separation of two lives can get messy too.
The court has to consider various factors when carrying out divorce proceedings.
These include the employment history of both parties, superannuation funds, property or properties owned by both parties, debt accrued by either party, the financial and emotional wellbeing of both parties and any children involved, and many other things.
All those factors are considered before a fair settlement can be reached. Most of the time, those factors result in a settlement that is not a 50/50 split but fair and equitable nonetheless.
Furthermore, while figuring out the intricacies of such a settlement can be difficult, rough estimates can be made using settlement calculators that account for the value of any assets both parties involved in the separation may possess and the balance of assets between them.
3. Assets acquired after separation won't be involved in the divorce
In actuality, there is legal precedent for the inclusion of assets acquired after separation in divorce proceedings and family law matters.
In the case of Farmer and Bramley (2000), a couple separated after a 10-year relationship. Both husband and wife had had children in previous relationships and had had one child together.
When they separated, they had no property of any value, and the couple's child spent most of their time living with their mother.
A year after the separation, the husband won five million dollars in the lottery. Shortly afterward, the husband filed an application regarding his child. The wife filed a counter-claim requesting the husband pay her one million dollars as a property settlement from his post-separation winnings.
The husband disputed that claim. During the trial, the court ultimately ruled in favor of the wife's claim and instructed the husband to pay $750,000.
The court decided to do this because they judged that the wife had done more to maintain the family's welfare during the marriage since she supported her husband while he was unemployed. At the same time, he studied while he battled a heroin addiction.
The court also recognized that the wife had provided more for her child than the husband had. They considered the child's future needs and decided that the $750,000 was a sum of money they considered factors both past and present.
As with all cases, the circumstances regarding this case were unique and may not apply to your situation.
If you are currently engaged in divorce proceedings, it is possible that any post-separation assets may not come into consideration during the proceedings. Still, it is also possible that they do.
If you are worried about that, the best thing to do is speak with a family law solicitor. They can help you understand what is likely to happen concerning your situation.
Also Try: 

Should I Get Divorce Or Stay Together Quiz
4. Any debts accrued are the sole responsibility of the person who accrued them
As with all aspects of life, debts can be messy. Moreover, as with assets acquired after separation, debts acquired after separation can be considered during divorce proceedings.
The court has a precise way of calculating which debts should be added to the property pool and tabled for discussion during the proceedings. Whether or not that occurs is dependent on several factors.
How the debt was accrued is one of those factors, one that is heavily considered. Gambling is one such manner in which debt can be accrued.
In the case of Crampton and Crampton, a husband received $400,000 in workers' compensation, and his wife lost $140,000 of that gambling, to which she had an addiction.
The husband argued that the money lost should be added to the property pool during their divorce proceedings because his wife's gambling was a "reckless, negligent and wanton" loss of assets.
The wife argued that the husband was fully aware of her gambling addiction throughout their marriage.
She provided documentation from a psychiatrist that proved the diagnosis of a disorder brought on by the gambling and the psychiatrist's diagnosis that the disorder was unlikely to improve.
The wife also proved that she had made several attempts to get help when she was married and separated from her husband.
Ultimately, the court decided that it would be inappropriate to adjust the property assets for the divorce proceedings, and the gambling debts were not considered during said proceedings.
As with all divorce cases, countless other factors contributed to the court's decision, including the financial status of both the wife and husband post-separation and the total value of their asset pool.
Furthermore, gambling debts are just one type of debt. Any potential ruling by the court will require them to consider the unique circumstances of each case.
5. Divorce proceedings should be finalized as quickly as possible
While it is true that divorce proceedings become increasingly expensive, the longer they carry on, it is important to weigh those increased costs across the potential costs that a hastily constructed settlement may cause down the line if it is unfair or inequitable.
Often it is much more financially sound to pay slightly higher legal fees to ensure that the proceedings are finalized in a way that ensures a fair settlement and prevents complications in the future.
Sometimes people may seek different divorce alternatives, such as avoiding hiring a lawyer, which they see as a needless expense. Instead, they elect to work out a legal agreement directly with their ex-spouse or partner, often with legal documents or agreements found on the internet.
Unfortunately, such a course of action is often unreasonable as all private agreements have to comply with all the laws of the family law act.
If even one of these laws is not met, any agreement made is deemed unenforceable in a court of law. Moreover, even a legally compliant financial agreement can be overturned if circumstances warrant it.
All in all, divorce proceedings are incredibly complicated and require considerable knowledge and experience to carry out, something most people do not possess.
Consulting with family lawyers is the best option as they hold the necessary qualifications and experience to ensure a fair, equitable, and legal resolution to any separation.
Consider the cost of a lawyer against the potential costs incurred by improper proceedings, and the cost of the legal fees becomes much more reasonable.
Also Try: 

Am I Ready to Divorce My Husband Quiz
6. You can deny parent visitation rights if not paid for child support
Most people think if they cannot pay for the child support after the divorce, their ex-partner can cut off their right to visit the child. This is the biggest divorce myth. No one can deny parents visitation rights other than the judge.
Child support and child visitation are two separate issues in court. When a noncustodial parent fails to pay the child support, the custodial parent must go to court.
The court frowned upon denying visitation on your own as it emotionally affects the noncustodial parent and is illegal.
7. A partner can deny the other partner a divorce
This myth is entirely false. Earlier, one spouse could deny a divorce and make it impossible for the other to end the marriage and trap their partners in a soulless marriage.
However, in 1970, the liberalization of divorce began and changed history after the no-fault divorce came into play. It states that if a person wants a divorce, the other spouse cannot trap them or deny them.
You don't have to stay married if you don't want to, and your partner can't refuse to divorce you.
However, it would help if you kept in mind that there are many cases where one partner wants a divorce, but the other doesn't.
It gets a bit tough to go through the procedure smoothly in such cases.
Also Try: 

Time for Divorce Quiz
8. You have to file a divorce in the state you married in
This divorce myth is not entirely false but a little misleading. One of the partners should be a legal resident of the state where the couple applies.
However, the Jurisdiction of most of the states consider service members living in the state for divorce. Depending on the applicable state divorce laws, a person can become a legal resident by living there for some time, varying from 10 weeks to a year.
You have to brush up on your state divorce laws knowledge to know if you can apply there or not.
Watch this video about the things you should know before filing a divorce:
9. You must hire a lawyer to get a divorce
While we recommend hiring a divorce lawyer, it is not an absolute requirement to get a divorce. Every person has a right to represent themselves in every state.
In some states where people want to go for a more simplified divorce and avoid hiring a lawyer, the jurisdictions make the procedure easy for a non-specialist to file for a divorce.
You can obtain the necessary paperwork online and get a divorce.
This procedure is best when no kids, property, or other conflicts are involved.
Also Try: 

Will My Parents Get A Divorce Quiz
10. All divorcing women get money
Contrary to popular belief, women do not get alimony in most cases.
Permanent alimony is only provided to a divorcing woman contributing as a full-time homemaker and a mother.
Alimony works in favor of the women who have been out of the market for so long that it is challenging for them to find a job. Alimony depends on many factors; however, if you are young, employed, and want to get out of a short-term marriage, the alimony may be out of the plate for you.
11. Only women can ask for spousal support
Decades ago, only women could get alimony, but that's not the case now if you are a man who has undermined his career for your partner, if your wife makes more money than you, or if you have been a stay-at-home dad, you can get the alimony.
The reason behind the alimony is to make sure that none of the partners are walking away with more money than the other. The alimony depends on various factors, and it has more to do with one's financial affairs than gender.
12. The second marriage will be better
Most people believe that their second marriage will be more successful than their second marriage as they won't repeat themselves in the relationship.
According to the survey published by the U.S. Census Bureau 36% of people who get married, at least one of them have married before. Statistically, second marriages are more significant failures than the first ones.
The same survey also states that 41% of first marriages end in divorce, whereas 60% of second marriages end in divorce.
While it is best to be hopeful in life, you don't have to walk in the same path blindly, thinking that you have already been there, so it will be easier this time.
Also Try: 

Second Marriage Quiz- Is Getting Married The Second Time A Good Idea

?
13. Mediation is the same as counseling
Many people have this misconception that a mediator's work saves the marriage. Another common divorce myth and completely untrue.
A mediator's responsibility is to make sure that both the parties get through divorce smoothly and get the desired solution to all of their disputes such as children, property, alimony, etc.
When people file for divorce, they completely ignore reason with each other. A mediator helps in making the communication effective during the divorce.
14. You can get a divorce right after the wedding
One of the most confusing divorce myths is that you can get a divorce right after marriage. However, that's not the case, and you can't get a divorce before 12 months of marriage.
To end your marriage legally, you need to be separated from your spouse for 12 months. You can apply before 12 months, but you will get a divorce after a year.
The court asks both spouses to live apart for 12 months before getting a divorce. During this time, if they don't find themselves running back to each other, the court accepts that the marriage has ended and grants a divorce.
However, the court might grant an early divorce under extreme circumstances such as physical violence, emotional cruelty, adultery, etc.
Also Try: 

How To Know When To Get A Divorce Quiz
15. Children can choose their custodial parent
The movies may have used this myth for dramatic impact, but it is untrue. It is not in the child's hands to choose the custodial parent; the courts ask for their preference, but the decision depends on various factors.
The court chooses to give the child's responsibility to the parent who is the best of two and whose interests align with their child's best interest. The court considers who will provide the best environment for the child.
Conclusion
All in all, divorce is complicated. It is understandable how many of the myths about divorce above have developed.
Some are what most reasonable people would come to believe, given their limited exposure to the topic.
Ideally, this article has helped clear up some of the common divorce misconceptions; however, as always, it is no substitute for actual legal advice from a qualified lawyer.
Speak with a lawyer directly if you require the advice of any kind regarding divorce, separation, or family law.
Share this article on
Want to have a happier, healthier marriage?
If you feel disconnected or frustrated about the state of your marriage but want to avoid separation and/or divorce, the marriage.com course meant for married couples is an excellent resource to help you overcome the most challenging aspects of being married.
More On This Topic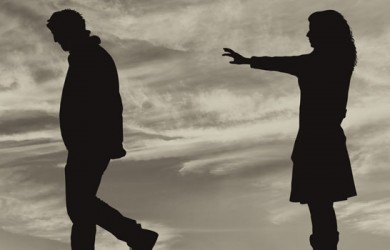 You May Also Like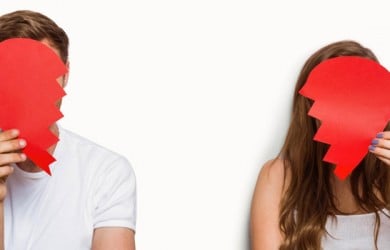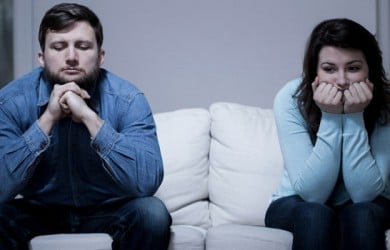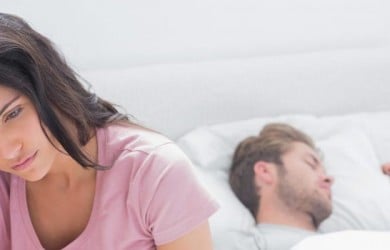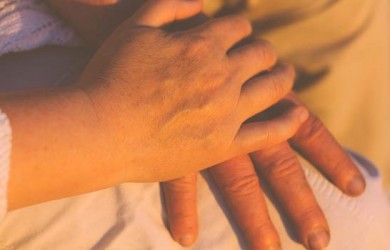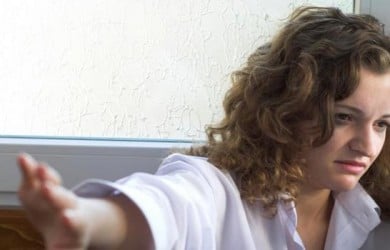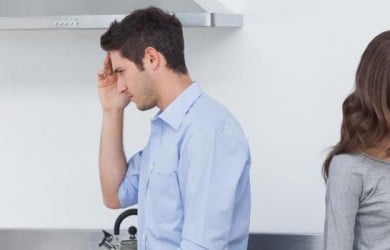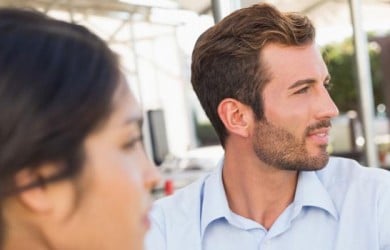 Popular Topics On Marriage Help