Divorce for Men and Fighting Masculine Stereotypes
In the matters which are related to emotional or sentimental aspects of an individual, male members are always advised to man up! This seems like a stereotypical way of telling them that they should lack even the basic sense of emotion and be strong with an excellent demonstration of a stiff upper lip. But if this expectation is stretched too far, it can be supernatural and tough to live up to. Men, just like women are also human beings and feelings have naturally been inculcated inside them too which they can only control to a limited extent.
Understanding divorce for men
In case of a divorce, men also undergo the traumatic changes that women do. That's why it is very wrong to expect men to be happier and go on with their life after getting a divorce. Furthermore, according to a survey, divorce comes to men like a shock as women initiate 70% of the total divorces and so are better prepared for what they have signed up for.
Several myths are associated with the relation of men and divorce with regards to sentiments and responsibility. These myths are based on nothing but an incapable sense of judgment which can't see beyond the superficial masculinity. Here's what you should know about divorce for men and related myths!
Divorce doesn't affect men as much as women
Divorce is listed as the second most sad and awful event of your life, first being the death of a partner or a child. If a man gets divorced, he is as stressed just like his ex-wife when it comes to experiencing emotional and psychological pressure. The percentage of men committing suicide or indulging in drug abuse soon after getting divorced is much higher in comparison to women undergoing similar conditions.
Therefore, whatever the myth says is basically pointless and it is an established fact that all humans react to events in more or less a similar way.
Men, not being immune to feelings and sentiments undergo a grieving period in their lives once they are divorced because just like women, they too feel lonely once they have let go of a person who used to be an essential part of their emotional and social being.
Breaking up with your wife means breaking up with your children
One of the biggest fears, perhaps, that men have when they are moving toward the decision of filing for a divorce is the impact that it is going to have on their children. This indeed is and should be the primary concern of parents opting for divorce. Men fear that the bond they share with their kids will be affected in a very negative manner and so along with losing a spouse, they will also end up losing their kids. Due to this, many people keep themselves hanging in a very unpleasant relationship just for the sake of their kids.
Related: Effective Divorce Advice for Men with Children
But in some instances, divorce is inevitable, and it is better to opt for it than continuing to torture yourself by being in a toxic relationship. In such a scenario, men have to put the needs of their children as the top priority. With accusations flying high, it is at times very hard for you to make decisions and work properly to figure things that are in the best interest of your kids while also maintaining a brave face.
Don't be worried about going to the court to secure a contact order for your kids if your ex is being obstructive in this matter. Kids who remain in contact with both parents grow up to be more emotionally stable, educationally sound and less likely to get into trouble with the law. In addition, staying in contact with your children can also help your emotional wellbeing. It gives you a sense of not being alone. So, if you have heard that breaking up with your wife will even break your bond with your kids, it is wrong. You can nurture your relationship as a father through your behavior and attitude after the divorce even if the kids' life with their mother.
It's always the man's fault
If you're undergoing a separation or divorce, it is very hard for you not to feel responsible or guilty. And even if you don't, people around you will make sure that you do! People spend years believing that it was their fault or it was selfish of them to make a choice that big without reasons sound enough. A general perception prevalent in our society is that no matter what the scenario is that divorce is always a man's fault. This, like the other two points, is also a myth.
The trend of feminism that has now taken over the world is no doubt a positive thing but, in a few cases, it is used wrongly, with everyone pointing fingers at the man for not trying hard enough to make the marriage work. A divorce doesn't have to be someone's fault. It can simply be a choice which is a result of incompatibility. Blaming each other or even your own self for making such a decision is wrong and will literally harm you.
How should men cope with divorce?
If you are a man and you are divorcing, you will have to face a lot of difficult emotions. But what's important is that you know how to deal with them. When it comes to divorce for men, dealing with all of the issues isn't synonymous with avoiding them. You need to have the ability of not letting them get the better of you.
Forget stereotypes about what it means to be a man. You should face your emotions and talk to someone. The best way to vent your inner self out is by seeking professional help or therapy. According to research, divorce is harder on men, and they end up more devastated because they do not talk to people and keep their grief only to themselves which is indeed not the way to go about it!
So, the advice, when it comes to divorce for men, is to give yourself time. You should face all of the emotions as they come to you. Give each of them their fair share of feeling time and then let them go. If needed, talk to professionals and if that makes you uncomfortable, talk to friends and don't be ashamed to ask for help to begin your journey toward better days.
Share this article on
Want to have a happier, healthier marriage?
If you feel disconnected or frustrated about the state of your marriage but want to avoid separation and/or divorce, the marriage.com course meant for married couples is an excellent resource to help you overcome the most challenging aspects of being married.
More On This Topic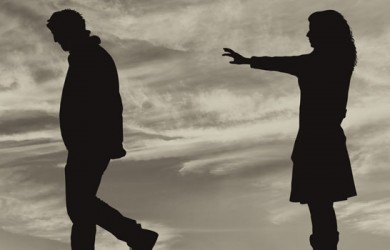 You May Also Like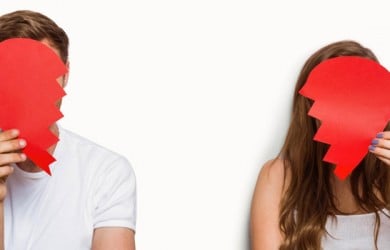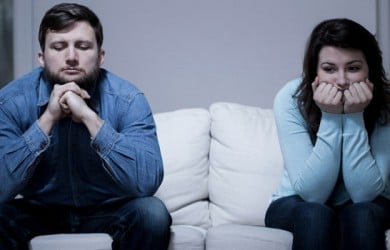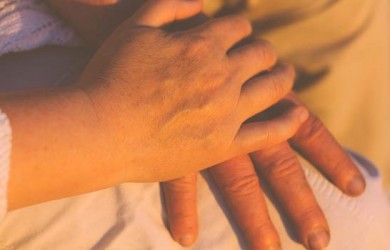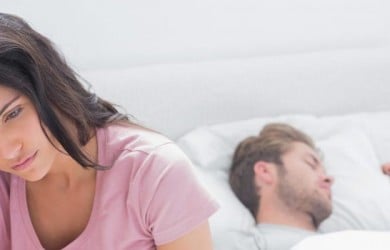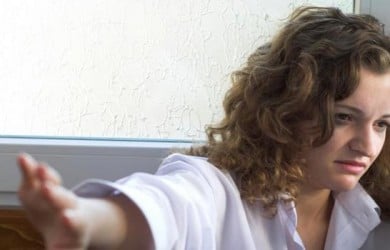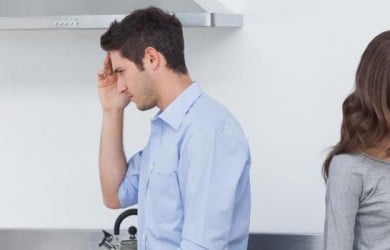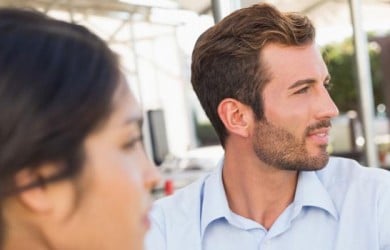 Popular Topics On Marriage Help