15 Mistakes to Avoid in Divorce After 50 Years of Marriage
The decision to end a marriage at any age can be undoubtedly challenging. And if you're someone in your 50s thinking about divorcing your spouse, it can be challenging.
The decision to get a divorce after 50 years of marriage can be one of the most difficult challenges that life has for you. After all, you've likely spent much of your life with this person.
If you wish to learn the common mistakes to avoid if you're getting a divorce after 50 years of marriage and tips to adjust to life post-divorce in your 50s, just read on!
Why are older married couples opting for a divorce?
Divorces amongst couples over the age of 50 are commonly referred to as gray divorce. Researchers have found that gray divorces weren't that common in the 20th century, but it is a different story in the 21st century. Divorce cases after the "50- year age mark" have nearly doubled since the 1990s!
Lack of shared passions, interests, and goals is another significant reason. Owing to increasing financial independence amongst women, it is easier for them to assertively walk out of unhappy marriages.
Apart from that, couples in unhappy marriages sometimes choose to wait till their children are adults and are off to college before opting for a divorce.
Top 15 mistakes to avoid when you're divorcing over 50
Now that you have a comprehensive understanding of the potential reasons why some couples opt for divorce after 50 years of marriage, let's take a deep dive into the common divorce mistakes leading to elderly divorce issues, which you can avoid:
1. Don't rush into getting a divorce
One of the key divorce mistakes to avoid when you're leaving your husband or wife in your 50s is to ensure that you do not rush into the decision of getting a divorce. Getting a divorce over 50 is not a rarity anymore.
It's true that the idea of getting legally separated from a marriage you were holding onto, probably just for your kids, can be tempting when the children have become adults.
However, you must take the time to understand and accept the financial, emotional, and social consequences of divorce after 50 years of marriage. Individuals in their 50s may fear being divorced and broke at 50. But, taking a step is always welcome.
Life always throws new possibilities. A divorce can be a new beginning and you may even find success and peace after hitting the 50-age mark!
2. Unfamiliarity with family finances
The financial aspect of a divorce after 50 years of marriage is something you should spend a lot of time focusing on. In marriages where one partner handles all the financial stuff and the other partner handles the household work, you must be careful.
Ignoring the financial aspect might be one of the fatal divorce mistakes when you are older.
Modern research has proven that ex-partners often face financial issues in case of divorce after 50 years of marriage. It was found that nearly 50% of men and women saw considerable wealth drop after a gray divorce.
While the living conditions declined nearly 45% in older women, it was 21% in older men after their divorce. If you're the partner who primarily deals with household responsibilities, it is high time to buckle up and familiarise yourself with family finances.
Understand everything that you owe, your income, and your expenditure. This applies even to couples getting a divorce after retirement.
Related Reading: 

15 Tips to Manage Finances in Marriage
3. Not fully understanding how much your life will change post-divorce
Life after a divorce for a man or woman over 50 can be drastically different than how it was during the marriage. This point is especially relevant for men or women who are getting a divorce after 50 years of marriage.
If you're the partner who wasn't in charge of the household responsibilities, surviving divorce after a long marriage will be quite challenging. It might become important to acquaint yourself with household responsibilities like cleaning, cooking, grocery shopping, laundry, etc.
Related Reading: 

11 Heart-Wrenching Truths About Divorce That You Must Know
4. Not opting for a qualified financial team
Couples opting for a divorce after 50 years of marriage also often make the fundamental mistake of not hiring a qualified financial team for their divorce proceedings.
Handling and sorting finances in divorce can be highly tricky. So, it's important to assemble a qualified team of advisors who can acquaint you with divorce's financial and legal implications.
5. Perceiving your lawyer as your therapist
A huge mistake that couples getting a divorce after 50 years of marriage is that often one or both parties may end up treating their attorneys as their therapists.
Although your lawyer's role in the divorce can be invaluable, they aren't usually trained to understand and help you work on your mental health!
Remember this. Working with a licensed therapist to work through your mental health struggles is always a great idea.
6. Not relying on a support system
Couples may rely heavily on their financial and legal advisors for support and comfort, which is a divorce mistake. If you're going through a divorce after 50 years of marriage, you must acknowledge and accept that this can feel lonely.
It's a difficult time. So, be prepared to embrace the change wholeheartedly. Having a support system might seem more comforting and sometimes mentally satisfying during the procedure.
Even if you may not get enough support from others, continue to support yourself. Continue to remain confident and hopeful for a better future!
You may also join peer support groups to find others battling similar battles and give each other some confidence as a close-knit group.
7. Rushing the divorce process
Many couples make the grave mistake of rushing into the decision to opt for a divorce in your 50s. But some also try to rush through the divorce proceedings.
It is important to understand that rushing through a divorce won't help. Believe in the law and allow the legal authorities and your lawyers to complete the legal process of getting a divorce.
Remember this. Don't say yes to everything in a hurry, without understanding it properly, just to get it over with.
Related Reading: 

New: Divorce Preparation Checklist– 15 Non-Negotiable Components

 
8. Making decisions heavily based on emotions
One of the key psychological consequences of opting for a divorce after 50 years of marriage is that it can be overwhelming and shock you and your ex. The decision to end a marriage, irrespective of the couple's age, is usually hurtful and challenging.
As a result, you will feel many strong emotions such as pain, anger, sadness, fear, etc. However, it is imperative not to let the anger and pain you're experiencing at the present moment cloud your judgment during the divorce proceedings.
Related Reading: 

Post Divorce Advice That You Must Know to Live Happily
9. Opting for a divorce without any future planning
A lack of planning, whether financial, occupational, social, etc., post-divorce is not advisable. Many couples get so wrapped up in the divorce proceedings that they completely forget about planning their lives post-divorce.
This can make the adjustment process extremely difficult.
10. Considering your life to be doomed post-divorce
A mistake that couples who are getting a divorce after 50 years of marriage make is that they think that their life will be gloomy and doomed post-divorce! No. That's not true!
Your divorce process might become all the more challenging with this negative thought.
11. Holding onto your family home
This is not to say thinking about building your life after divorce at 50 at the family home is a bad idea altogether. No.
Remember that living in the family home post-divorce can be pretty expensive. The maintenance costs themselves can be a lot to handle if you're not in a great position financially.
12. Ignoring tax consequences
A key financial mistake made by couples opting for a divorce is ignoring the tax consequences of the divorce. It's essential to consider the tax implications of getting a divorce, irrespective of age.
You have to be well aware that alimony is taxable. Have a comprehensive idea about all penalties and taxes related to retirement assets distributions. Capital gain taxes on appreciated assets should also be considered.
Here are some views about the effects of divorce over 50s:
13. Acting out
Divorce can be a tumultuous time in any person's life.
If you're starting over after divorce at 50, it can be even more overwhelming. However, acting out randomly towards your ex, their lawyers, your attorneys, etc., out of pain, anger, fear, or sadness, can lead to grave consequences.
14. Hiding assets from a spouse
Although it can seem tempting, especially if it is a tough marriage, it is not a good idea to hide any assets from your spouse. The consequences can be severe if this is discovered during or after the divorce proceedings, like higher legal fees and/or additional court time.
15. Considering one's divorce advisors to be friends
A great team of divorce advisors can significantly reduce litigation costs when you're opting for a divorce after 50 years of marriage. Your chances of committing significant financial mistakes will also be lower.
However, don't trust your divorce advisors blindly. They aren't your friends. It's important to track how much money they spend on your behalf because they shall be paid from your divorce settlement money.
You're over 50 and divorced: Adjusting to life post-divorce
Here are some practical tips that you can consider implementing for properly adjusting to life post-divorce in your 50s:
Give yourself enough grieving time

Focus on rebuilding yourself

Spend adequate time with a trusted support group

Rely on all your loved ones and give them time

Celebrate being single again

Try out new interests, passions, and activities

Focus on your physical fitness and health

Work on your mental well-being

You can start dating if and when you're ready to

Practice

mindfulness-based

self-care

habits

Consult a psychotherapist
Takeaway
Divorces after the age of 50s or "gray divorces" are not relatively uncommon in the modern era. Different causes can lead to such divorces even after long decades of marriage.
But, a divorce can be a new beginning for anyone, even during their 50s.
So, embrace the choice you have made in life and continue it. While getting a divorce, work to ensure you can live a good life in the future.
Sometimes it is better to leave the bitterness of a bitter marriage, even if it is late. So, welcome the change and continue to thrive!
Share this article on
Want to have a happier, healthier marriage?
If you feel disconnected or frustrated about the state of your marriage but want to avoid separation and/or divorce, the marriage.com course meant for married couples is an excellent resource to help you overcome the most challenging aspects of being married.
More On This Topic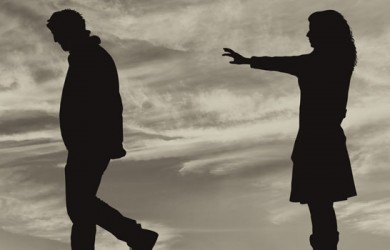 You May Also Like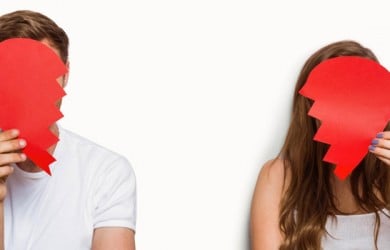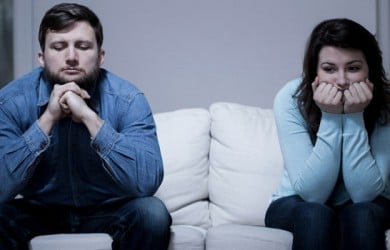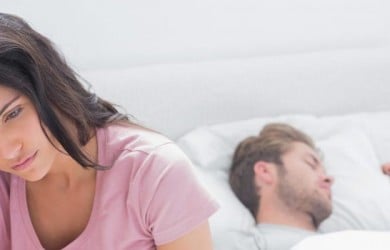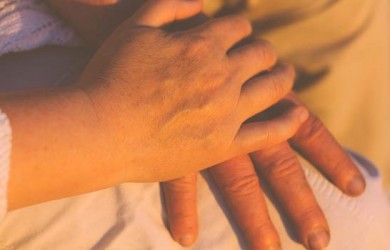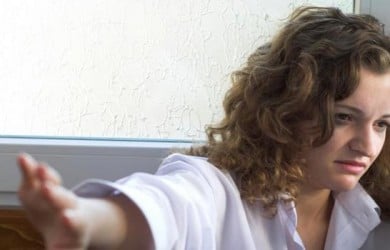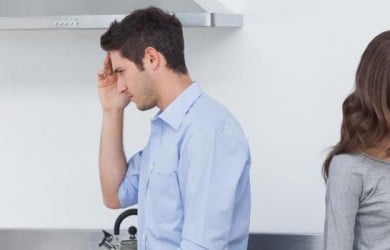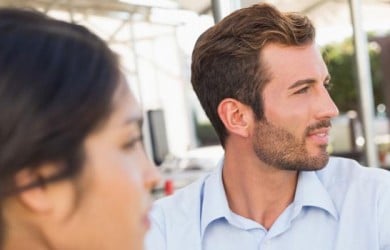 Popular Topics On Marriage Help